Future Hunter-Gatherer wins Electrolux Design Lab 2014
Future Hunter-Gatherer, an educational grocery shopping experience inspired by nature, has won Electrolux Design Lab 2014. The winner was selected by an expert jury in front of an audience of 150 international journalists and bloggers at the Electric Venue in Paris, France.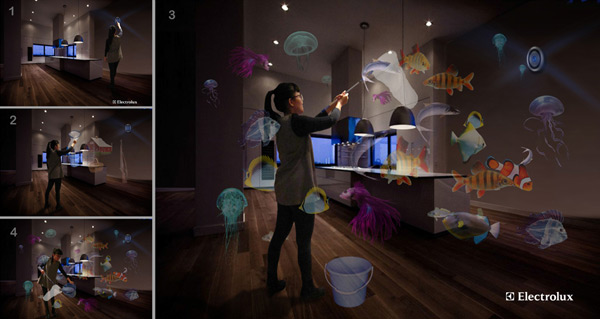 The winning concept was created by Pan Wang from China, studying at Central Saint Martins, UK. The design concept is a virtual grocery shopping experience inspired by nature. Future Hunter-Gatherer projects a hologram that lets the user play a game to gather food by fishing, hunting or gathering the food from nature. The information of the collected food in the game is then transmitted to the local grocery store or market, that in turn gathers the goods and deliver them to the user's door.
"In an educational, honest and playful way, this concept addresses issues of ecology and consumer awareness related to the food supply chain in an urban society," said Lars Erikson, Senior Vice President Design at Electrolux and Head of Jury.
The second prize in the competition went to Lotus, by Fulden Dehneli from Middle East Technical University, Turkey. Lotus is a concept for a portable product used to purify, humidify or deodorize air. The jury's motivation was: "With an appealing design inspired by nature, this air purification concept creates a perfect indoor atmosphere, with full consideration to specific consumer needs."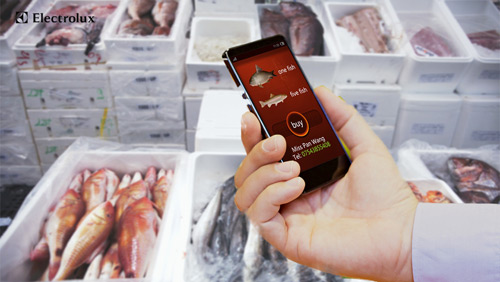 Third prize went to UrbanCONE by Michał Pośpiech from Jan Matejko Academy of Fine Arts, Poland. UrbanCONE is a concept for creating healthy microclimates in urban areas. The jury's motivation was: "A visionary and poetic view of solving a truly global environmental challenge, with a sculptural form and beautiful intuitive movement."
The People's Choice Award went to HERO by Fiorella Rios, a gamified air purification concept, after receiving almost 6,000 public votes on the Design Lab website.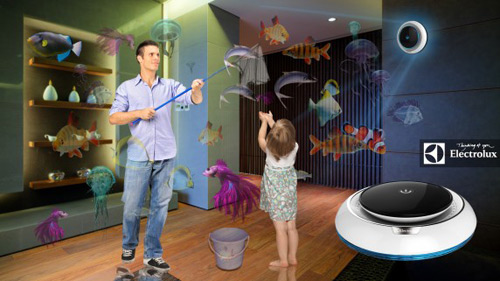 The Design Lab 2014 jury, comprising Lars Erikson, Senior Vice President Design at Electrolux, Margareta van den Bosch, Creative Advisor at H&M, and Robin Edman, Chief Executive of SVID (Swedish Industrial Design Foundation), selected the winner from six global finalists. Over 1,700 concepts from over 60 countries around the world were submitted to the competition in 2014.

Photos and information: electrolux.com


Hits: 26581 | Leave a comment