Moon diet 2024 - a calendar with the phases of the moon 2024
The moon diet has already grown a large group of followers. The possitive influence on the body by the moon diet is confirmed by a dozen of researches.  The moon's phases have something to do with our behaviour, sleep cycles and even more. There is a theory that it may even be connected to our weight. This is why the well-known moon diet was created.
The moon diet is very popular nowadays, not only because it gives great and fast results, but because it improves the health of your organism. It is an amazing way to stimulate weight loss. Most people who have taken part in the moon diet say that the lost weight never comes back. This diet is actually a detox regime which helps you free the body from toxic or unhealthy substances.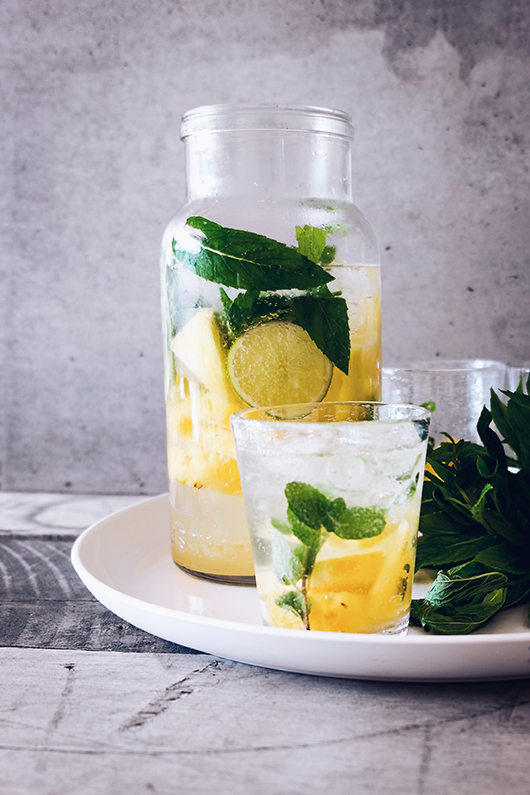 * During the moon diet CONSUME:
- mineral or spring water;
- tea (with honey or stevia);
- freshly squeezed fruit or vegetable juice.
* During the moon diet DO NOT CONSUME:
- any hard food;
- alcohol;
- coffee(not adviced, but you could have coffee if you really want);
- citgarettes
Ways to do the moon diet:
24 hour moon diet - From the beginning of a moon phase until 24 hours after, only water, tea and fresh juices must be consumed (only home- squeezed, not store-bought).
72 hour moon diet - 24 before a certain moon phase and 24 hours after the end of it, once a month (best adviced to do it on a full moon or a new moon), only water, tea and fresh juices must be consumed. If you can't get through 3 days with only liquids in your body, it is possible to eat raw or boiled vegetables on the first day and pineapple and mushrooms on the third day (boiled or steamed mushrooms).
AFTER the diet, it is recommended to not transition to any heavier food directly - eat mostly  fruit (lemons or grapefruit), vegetables (carrots, cabbage, zucchini, celery, lettuce, tomatoes and cucumbers) and non-fatty meat and fish.
* WARNING: You must not do the moon diet if you:
have any metabolic disorders (diabetes, high blood pressure, low blood pressure, etc.)
are a pregnant woman
are a breastfeeding woman
The phases of the moon are the perpetual changes of the appearance of the moon and its luminocity. These constant changes occur based on its positioning from the Sun and Earth. The interval between two moon phases that are the same is 29,5 days and is called а synodic period. 

The four main phases of the moon:

New moon  - You can only see the dark side of the moon. Moon is between the Earth and the Sun
First quarter moon - The right half of the moon is visible
Full moon - Earth is between the Moon and the Sun. The entire disk is visible
Last quarter moon - The left half of the moon is visible

Moon calendar (phases of the moon) for moon diet in January 2024

Time zone - EET (UTC +2).

04 January 2024 – 05:32:56 – last quarter moon
11 January 2024 – 13:58:05 – new moon
28 January 2024 – 05:53:55 – first quarter moon
25 January 2024 – 19:54:43 – full moon

Moon calendar (phases of the moon) for moon diet in February 2024

03 February 2024 – 01:20:08 – last quarter moon
10 February 2024 – 01:00:44 – new moon
16 February 2024 – 17:02:06 – first quarter moon
24 February 2024 – 14:31:19 – full moon

Moon calendar (phases of the moon) for moon diet in March 2024

03 March 2024 – 17:25:25 – last quarter moon
10 March 2024 – 11:02:45 – new moon
17 March 2024 – 06:11:50 – first quarter moon
25 March 2024 – 09:01:37 – full moon

Moon calendar (phases of the moon) for moon diet in April 2024

02 April 2024 – 06:15:50 – last quarter moon
08 April 2024 – 21:23:21 – new moon
15 April 2024 – 22:14:29 – first quarter moon
24 April 2024 – 02:51:09 – full moon

Moon calendar (phases of the moon) for moon diet in May 2024

01 May 2024 – 14:27:52 – last quarter moon
08 May 2024 – 06:24:19 – new moon
15 May 2024 – 14:49:35 – first quarter moon
23 May 2024 – 16:55:52 – full moon
30 May 2024 – 20:13:39 – last quarter moon

Moon calendar (phases of the moon) for moon diet in June 2024

06 June 2024 – 15:40:02 – new moon
14 June 2024 – 08:19:53 – first quarter moon
22 June 2024 – 04:10:32 – full moon
29 June 2024 – 00:55:05 – last quarter moon

Moon calendar (phases of the moon) for moon diet in July 2024

06 July 2024 – 01:59:17 – new moon
14 July 2024 – 01:49:54 – first quarter moon
21 July 2024 – 13:19:50 – full moon
28 July 2024 – 05:54:02 – last quarter moon

Moon calendar (phases of the moon) for moon diet in August 2024

04 August 2024 – 14:14:21 – new moon
12 August 2024 – 18:19:48 – first quarter moon
19 August 2024 – 21:28:35 – full moon
26 August 2024 – 12:28:58 – last quarter moon

Moon calendar (phases of the moon) for moon diet in September 2024

03 September 2024 – 04:56:45 – new moon
11 September 2024 – 09:06:47 – first quarter moon
18 September 2024 – 05:36:43 – full moon
24 September 2024 – 21:52:38 – last quarter moon

Moon calendar (phases of the moon) for moon diet in October 2024

02 October 2024 – 21:50:32 – new moon
10 October 2024 – 21:56:19 – first quarter moon
17 October 2024 – 14:27:54 – full moon
24 October 2024 – 11:05:10 – last quarter moon

Moon calendar (phases of the moon) for moon diet in November 2024

01 November 2024 – 14:48:13 – new moon
09 November 2024 – 07:56:35 – first quarter moon
15 November 2024 – 23:29:37 – full moon
23 November 2024 – 03:29:58 – last quarter moon

Moon calendar (phases of the moon) for moon diet in December 2024

01 December 2024 – 08:22:22 – new moon
08 December 2024 – 17:27:43 – first quarter moon
15 December 2024 – 11:02:34 – full moon
23 December 2024 – 00:19:56 – last quarter moon
31 December 2024 – 00:27:49 – new moon


Hits: 4721 | Leave a comment