The new Miss Dior advertisement with Natalie Portman
In 1947, Christian Dior created Miss Dior, his first fragrance. He wanted to surprise women and bring back their smiles. He drew inspiration from Catherine, his beloved younger sister. She had returned from the bleakest days of war, and yet chose to be a young woman full of life and desire. She was a paradigm of energy and light-heartedness. Miss Dior inherited her love of liberty. An adventurous heroine, governed by the passion in her heart.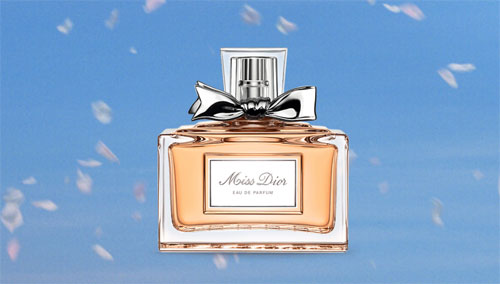 A fragrance that says yes... and no. It is free to do as it pleases. Just as every woman has the right to be contrasting, contradictory. Unconventional.
It's Miss actually

Miss Dior - Natalie Portman
Director & Photography - Anton Corbijn
Print photography - Tim Walker
Music - Janis Joplin

Anton Corbijn: More avant-garde and visionary than ever before, Miss Dior needed to be seen in a fresh new light. Anton Corbijn, the famous New Wave director, pictured her with a brand new vision.

Natalie Portman: Natalie Portman is radiant in front of the camera. But she has doubts too... She plays a new score of sensuality mixed with questions.

Janis Joplin: The music of singer Janis Joplin is considered iconic to people of all ages. For Miss Dior, "Piece of my heart" rings out like a rock hymn to love, the love song of a free and determined woman who rewrites the rulebook and chooses her destiny.

Photos and information: dior.com


Hits: 5457 | Leave a comment