Kenzo Spring/Summer 2015 collection
On the screens, with a background of gradiated neon colours we see a curious face tilting her head towards us, as she spoke.
"Welcome to Kenzo SS15. KENZO would like to remind you there is no planet B. Please protect what is precious." Her name is Knola and she is a real person despite the avatar appearance. She's quintilingual and a global citizen and as her voice vaults from English to Chinese to Japanese to French to Arabic, mirroring the way we live our 21st century lives today, traveling from one place to another in what feels like a much smaller world.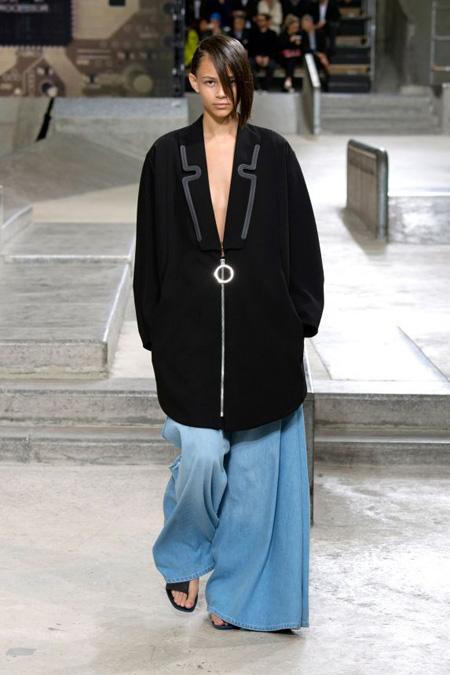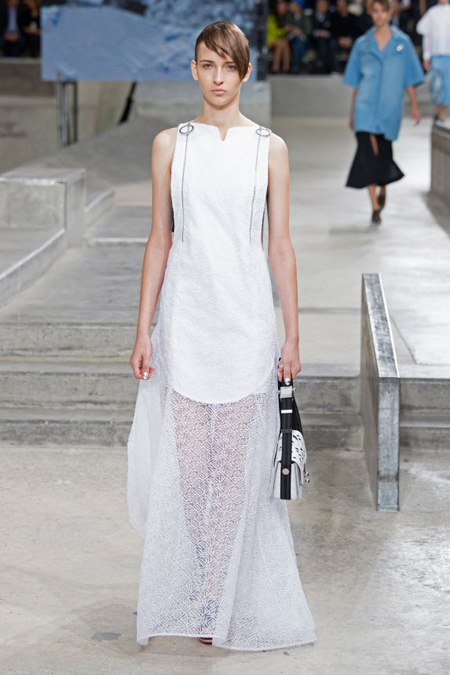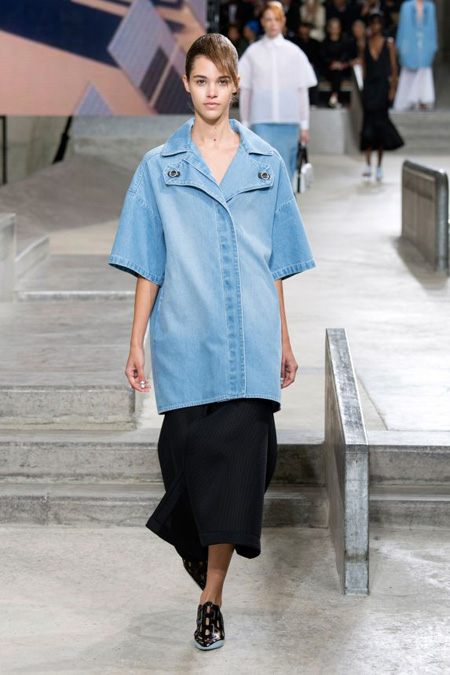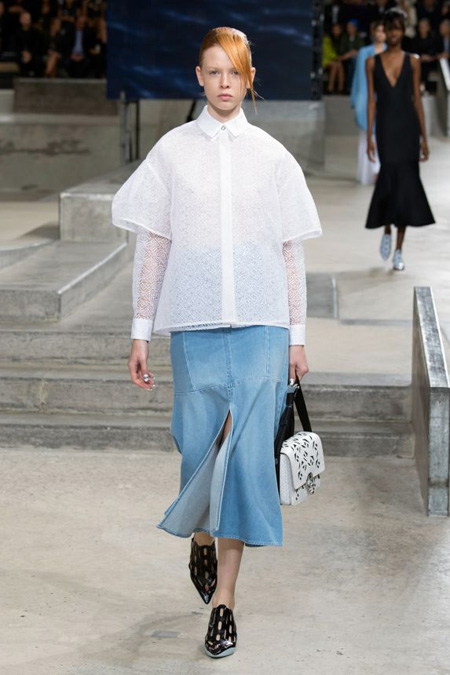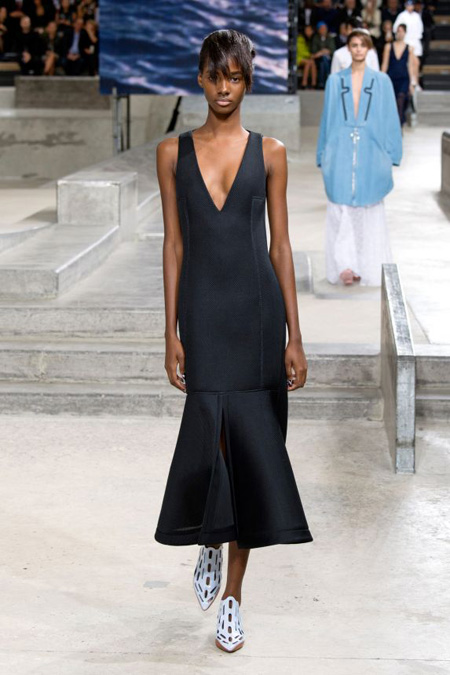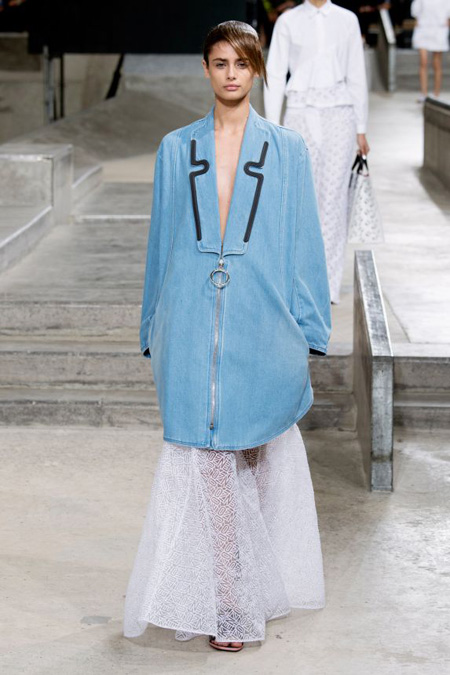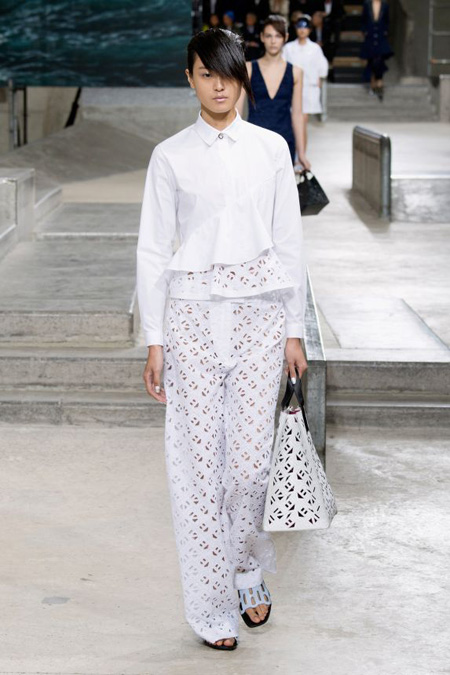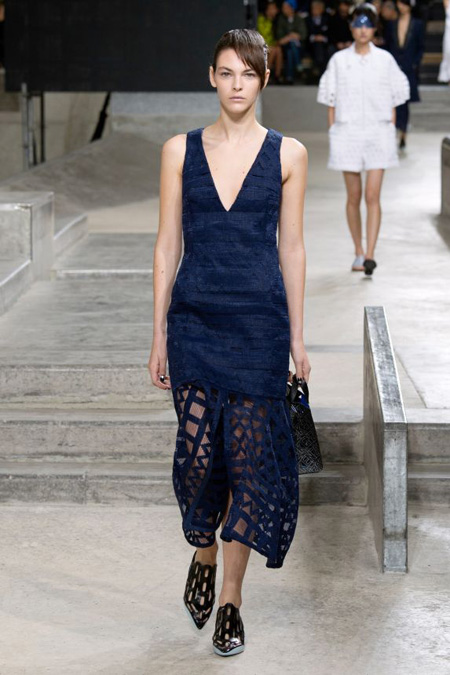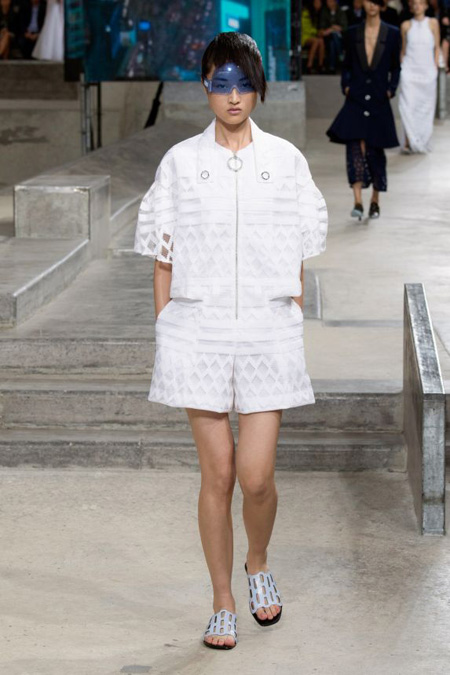 "We were really into this optimism for the future," said Leon after the show.
"It's a future that's very close to us, not a space age future. We wanted to think about what that meant. We're definitely embracing technology and looking what is our vision for the future - cleanliness, purity, the right energy and about being responsible", says Humberto.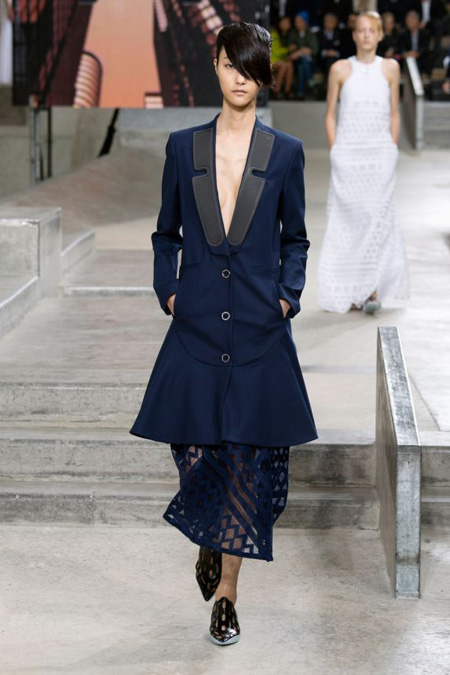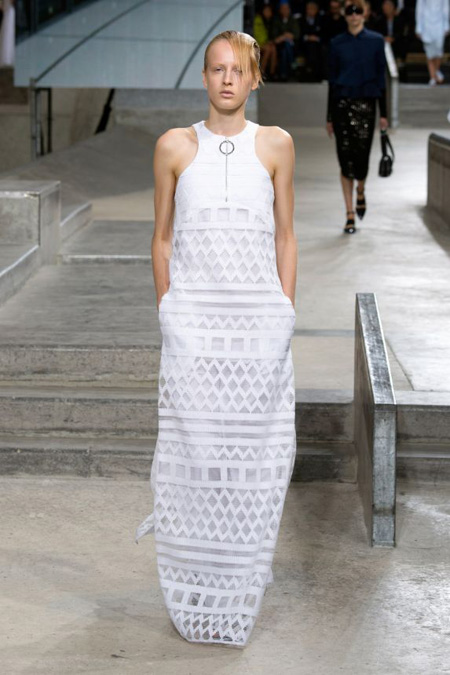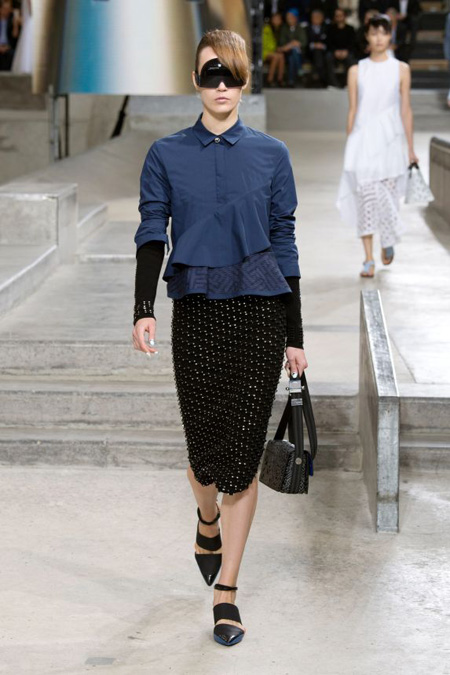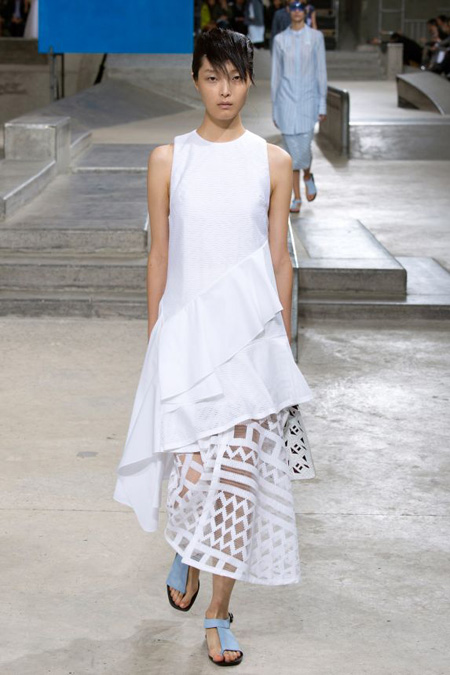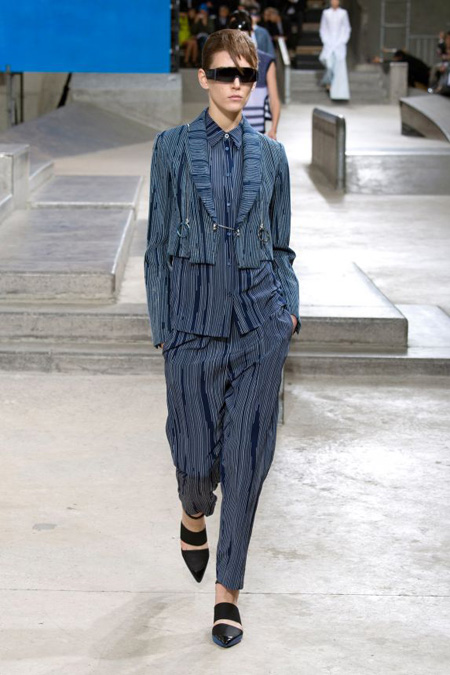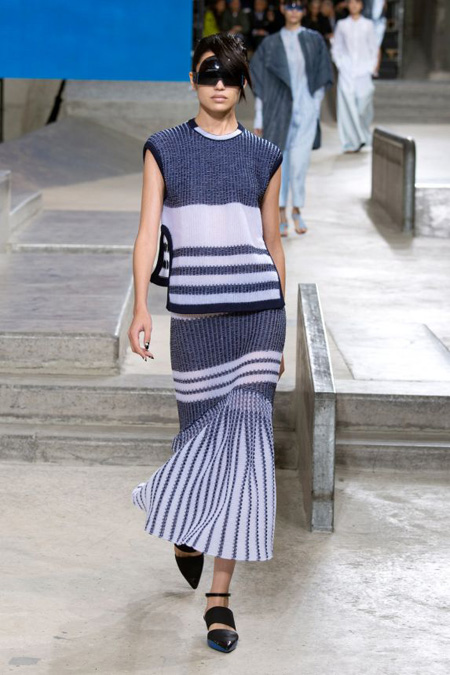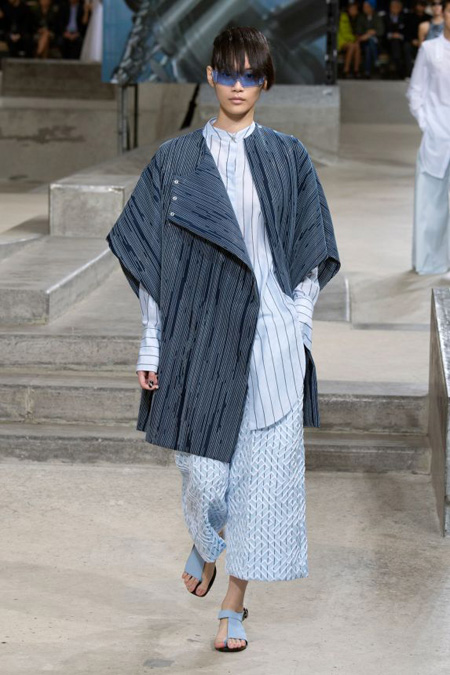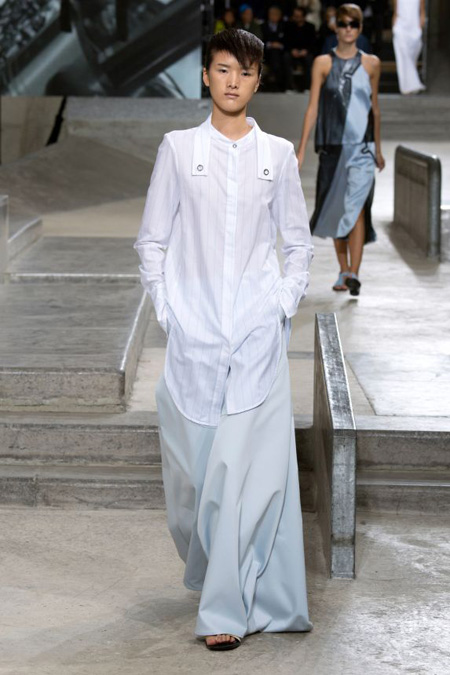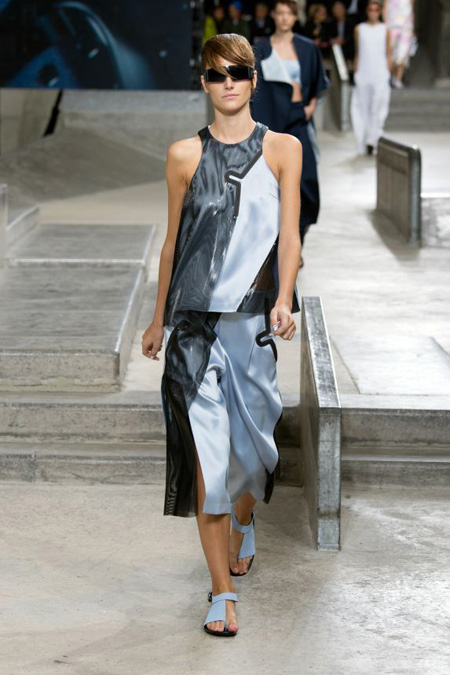 They imbued KENZO Spring/Summer15 collection with a free-your-mind attitude as they looked towards the future. Every silhouette swooshes and moves as the Knolas of our times get kitted out in giant skate trousers and giant zip-up jackets. She's not a skater girl as we know her. Aerated mesh and geometric lace in the brightest of whites are cut into elongated shirts and trumpet skirts, mimicking air streams in the sky.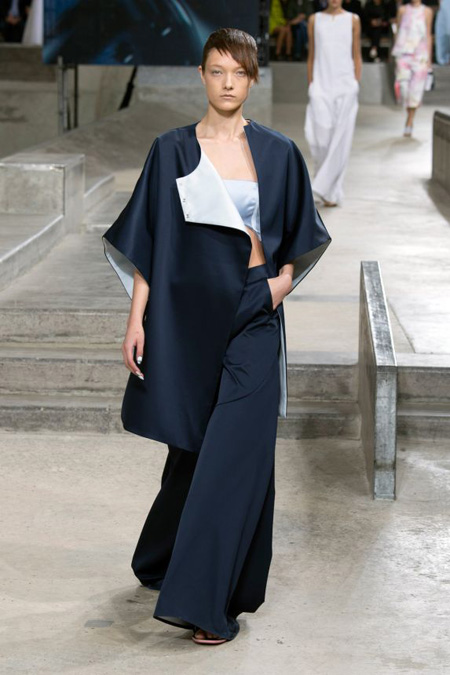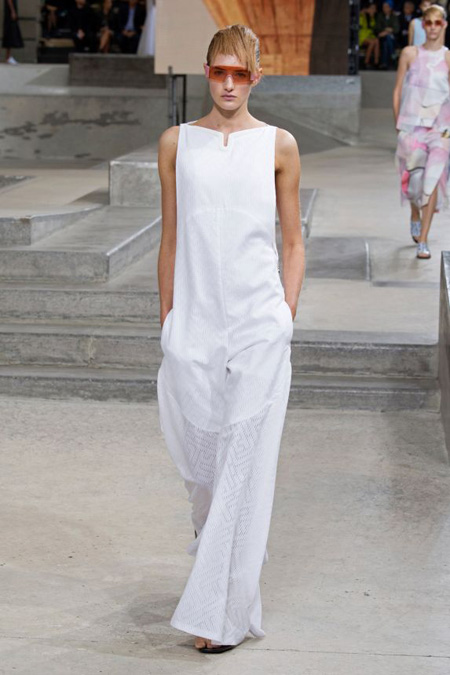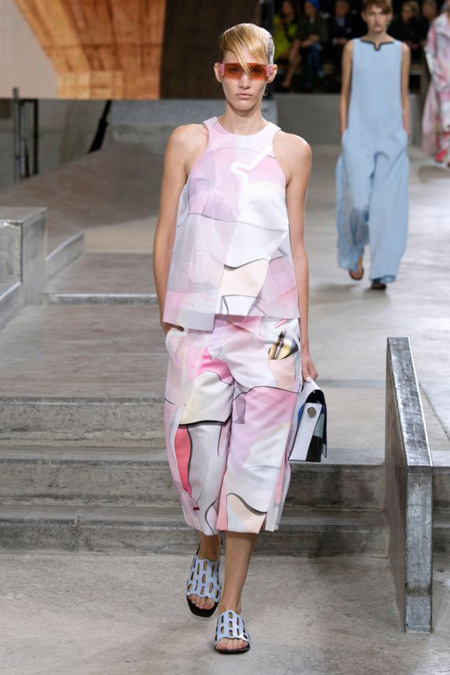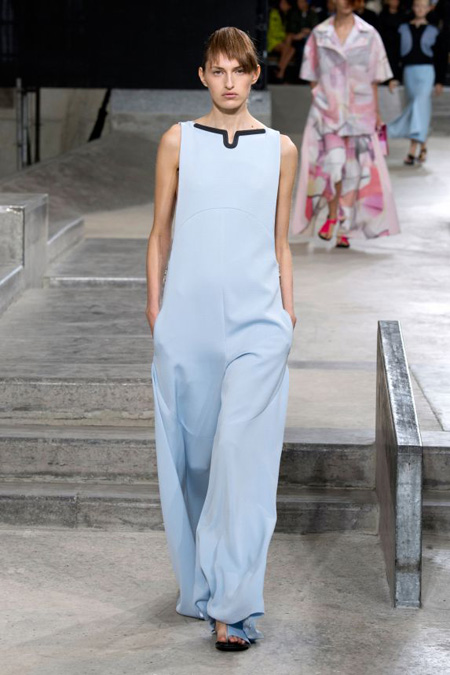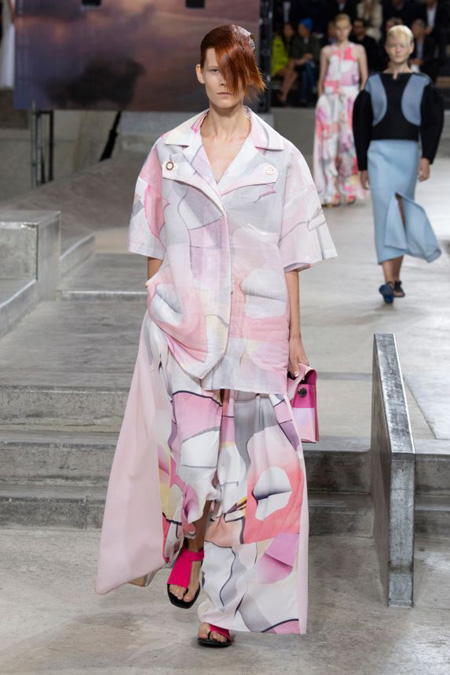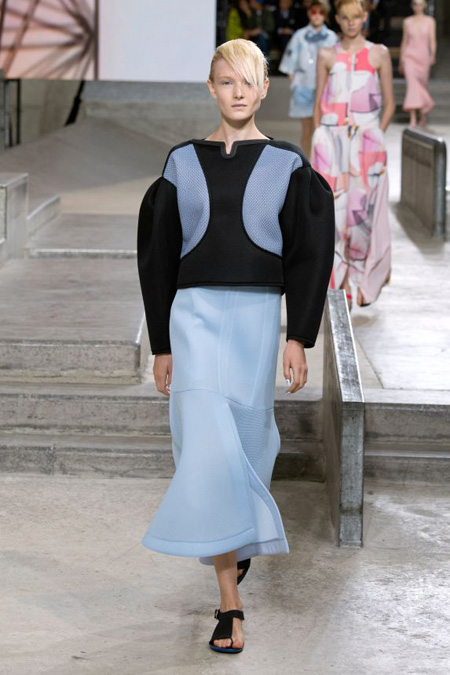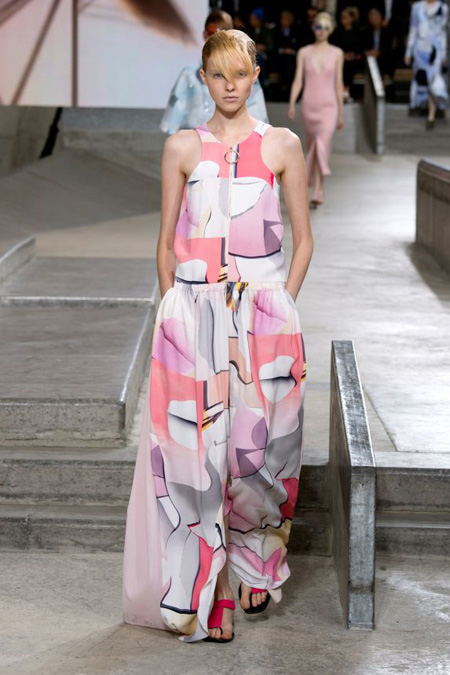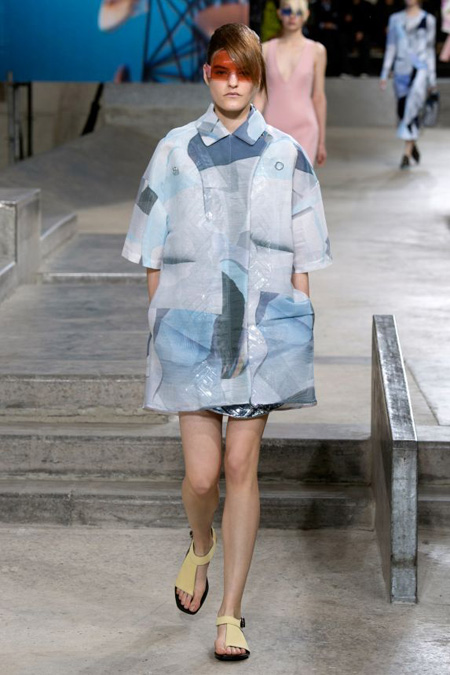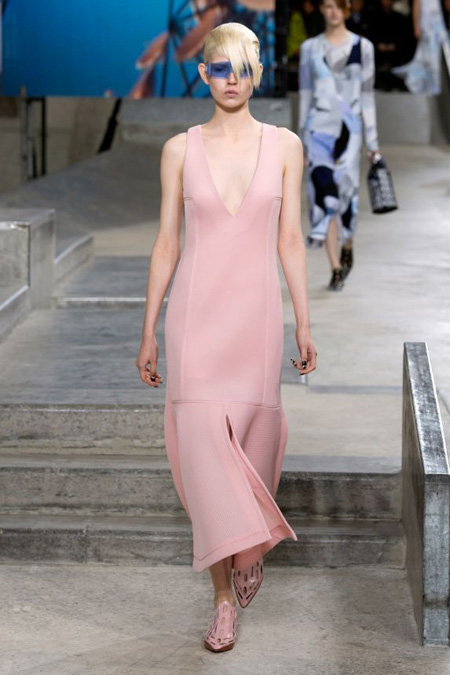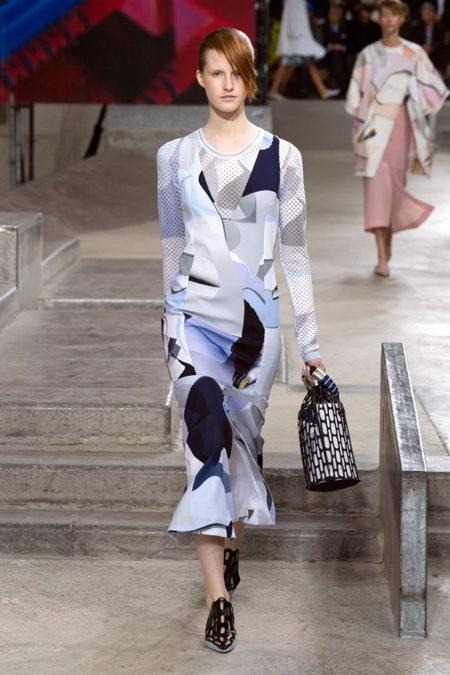 Technical knits and pinstriping draw lines on the body in relaxed athletic-inspired silhouettes. There is a chill-down raver vibe when we see the looks are accessorised with organic moulded leather kitten heels and pool slides with naturalistic cut-outs, rubber handled net bags and sci-fi cyborg sunglasses. Optimistic abstract prints in pastel pinks and blues, highlight the euphoric element in the collection. They emerge on oversized shirts and wide and loose trousers with side splits and mesh vests and swinging skirts. The final effect as models took their positions next to the Knola on the screen is an uplifting vision for the future.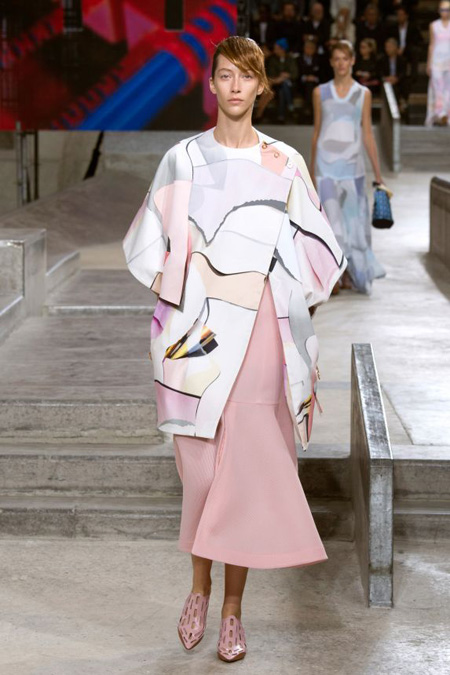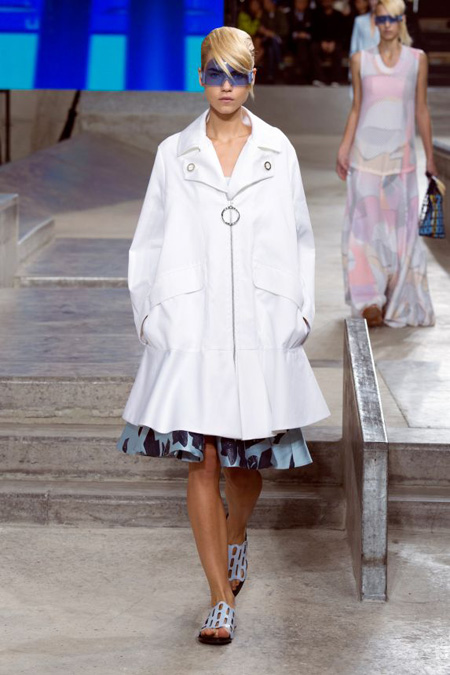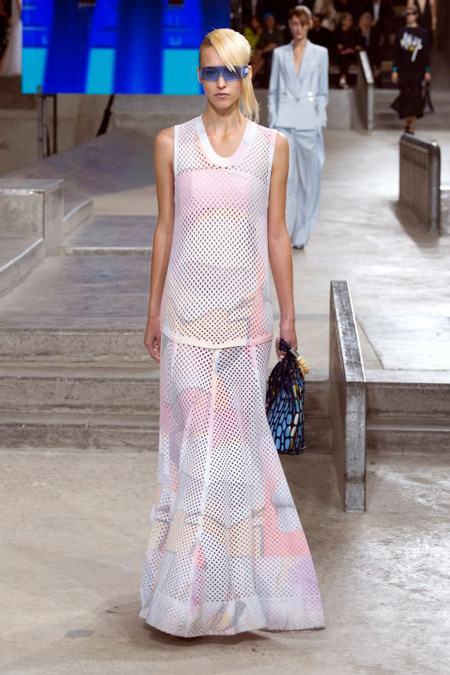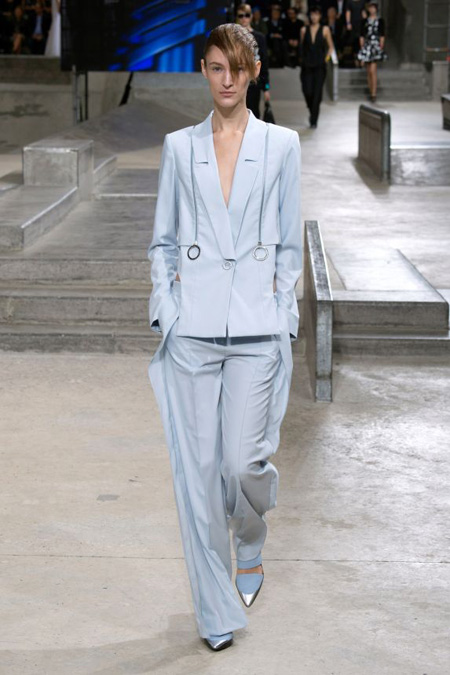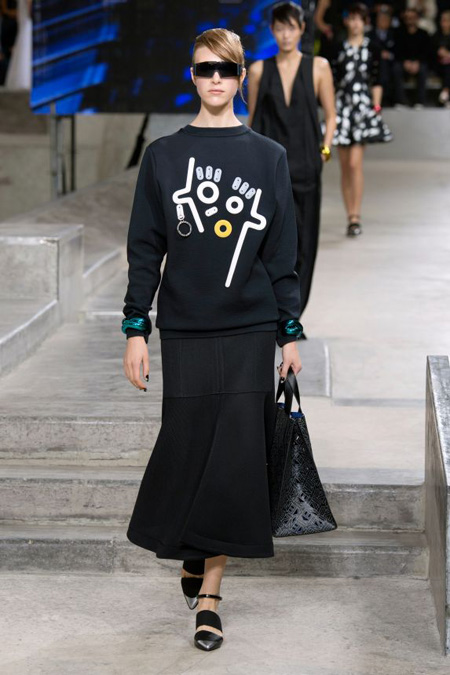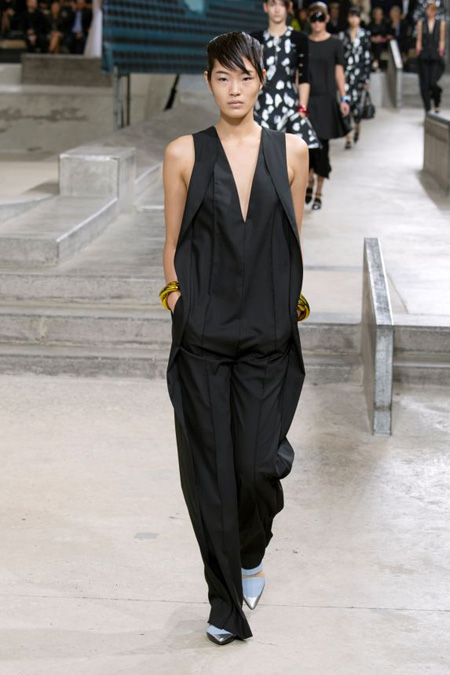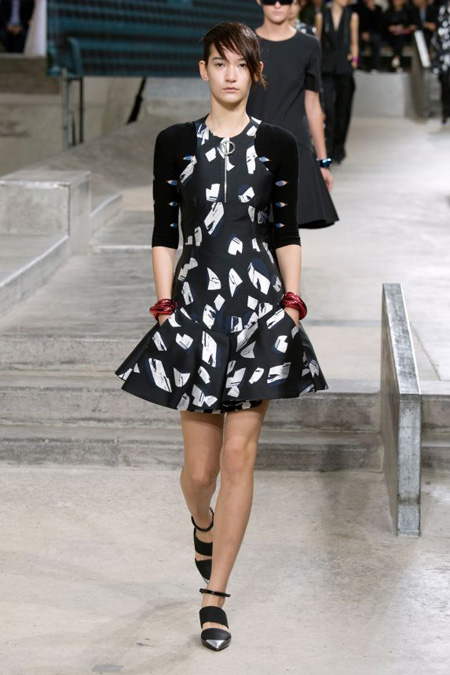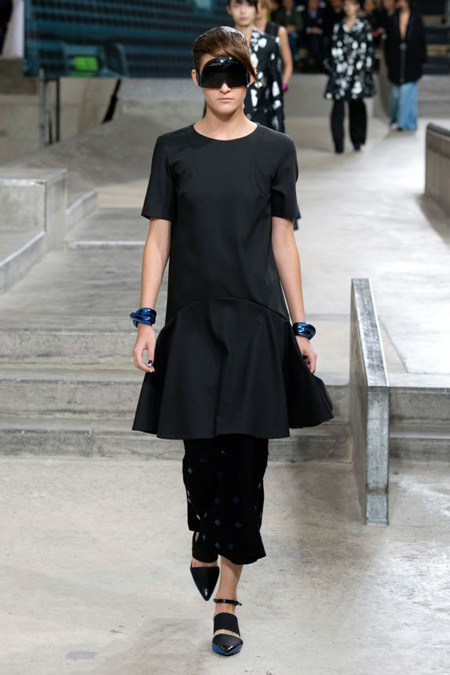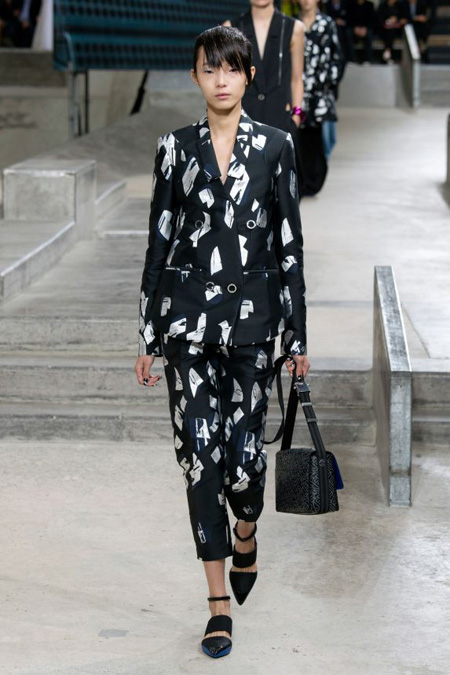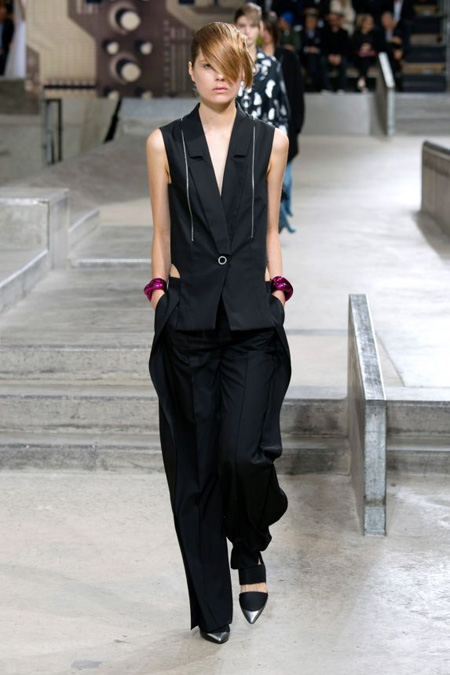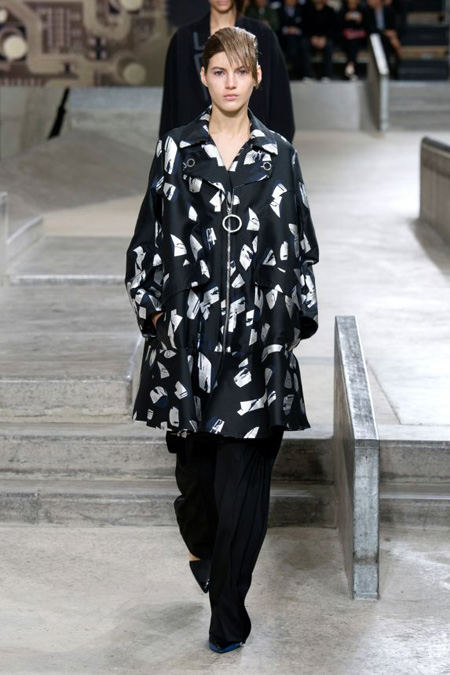 Photos and information: kenzo.com


Hits: 5720 | Leave a comment