I am constantly creating... - Interview with jewelry designer Martin Katz
Martin Katz is renowned for his exquisite taste and an unparalleled eye for transforming stones into artistic creations. He founded his eponymous company in 1988. The company, Martin Katz, Ltd quickly gained international prominence with a clientele that includes Forbes 400 business leaders, US Ambassadors and other individuals of affluence with a collector's spirit.
Throughout the years, Katz's creations have also adorned A-list celebrities such as Jessica Biel, who wore his earrings at her wedding to Justin Timberlake, Sandra Bullock, Nicole Kidman, Sally Field, Barbra Streisand, Ashley Judd, Angelina Jolie, Jennifer Aniston, Annette Bening, Johnny Depp, Mark Wahlberg, Colin Firth and the list goes on.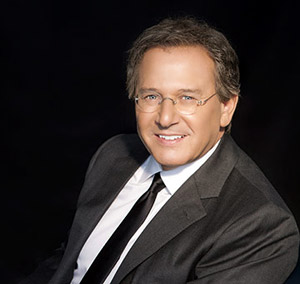 Martin's passion for gems has earned him wide acclaim for designing beautifully-crafted, couture-quality pieces inspired from his love of vintage jewelry - contemporary pieces with an 'old soul'.
Each piece is one-of-a-kind or limited in production, signed, numbered and made with meticulous attention to detail. His work has been auctioned at Christie's and Sotheby's with the hammer prices being significantly higher than the original price they sold for in his salon.

- How did it all start?
- You could say it all started when I was at Indiana University. I sold Pukka shells and silver on campus to the Sorority girls. After graduation, I moved to California and lived on my cousin's couch for a couple of months while I was looking for work in the garment industry. Eventually, I took a job in Beverly Hills as an associate salesman at the high-end jewelry firm, Laykin et Cie. There I learned the high-end jewelry business. When I went out on my own in 1988, I loved working with vintage and estate jewelry. As a dealer of vintage jewelry, I found I couldn't always find compatible pieces which could be worn with estate jewels I had sold to my clients, so I started designing a few of my own pieces. Not long after, my clients were buying most of my original designed pieces over my vintage pieces. I found my new niche.

- Is it easy to please the celebrities?
- Well that really depends on the celebrity. Often the lesser-known ones are much more difficult than marquise celebrities. Fortunately, we have had long relationships with many of our celebrity clients and so we have enjoyed great associations with them and they are usually quite easy to please and they are very loyal to me. The landscape has changed drastically over the last 6-8 years and now we work mostly with stylists, who can sometimes be harder to please and not nearly as loyal.

- Which are your most iconic jewelry pieces in your opinion?
My Half Moon Emerald earrings are unquestionably one of my iconic Martin Katz pieces. I actually cut the cabochon in half, which was a risky thing to do as it could have shattered. My Paraiba pieces have also become iconic, and of course my origination of the micro band ring. We are known as the makers of the 'Original Micro-bands'. Many have imitated but none have duplicated them, as they say.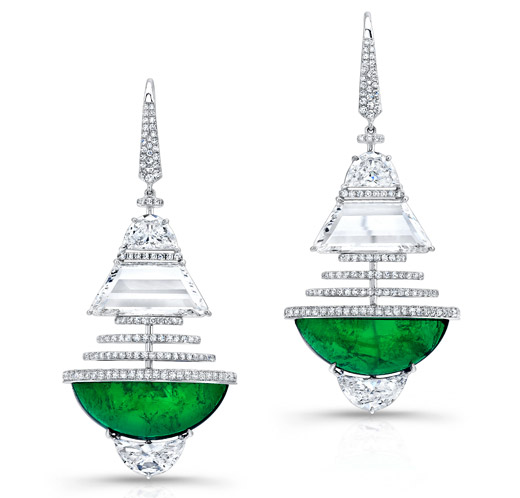 - When did you feel that you are successful?
- I still don't. I don't think someone who is creative or entrepreneurial ever really feels they've reached success, there is always something else to strive for and I don't think that will ever change.

- What is different in the fashion industry compared to the time when you started your business?
- The industry has grown so much since I first started. One of the bigger changes is that I used to work with celebrities directly, now much of the time I work with their team or their stylists- so there are many more cooks in the kitchen. The media is much more prominent, there used to be five cameras on the red carpet, today there are tens of dozens. The Red Carpet is much more competitive now. There are large paid endorsements offered to most marquise actresses by the international jewelry firms, which is something that didn't exist when I started. When celebrities borrow pieces from me to wear on the red carpet there is never a fee involved. I make it a rule not to pay celebrities to wear my pieces. I feel that changes the whole picture - I want people to wear my designs because they are true fans of the brand.

- Do you create a jewelry collection for every season or do you create and release new models through the whole year?
- I don't. All of my pieces are one of a kind or limited in production. For me, the creative process usually begins with a stone and an idea. I find a stone that 'speaks' to me, and then I go from there. Sometimes I will hold stones in my vault for years until I am inspired, so there are not collections that happen every season, but I am constantly creating.

- What are the fashion trends in jewelry?
- There is a return to classics. I have been working on bringing back classic designs, while incorporating my own unique spin.


- My last question is not connected to jewelry, but you surely have your vision about how fast fashion changes the global fashion business. What is your opinion on that? Do you think that fast fashion is necessarily cheap and affordable or will it change the way all fashion designers work?
- I think the consumer today is very 'instant gratification' motivated and we see this in the growth of online sales and late night shopping. That has to come from fast fashion, as the high design and couture houses could never produce like that. Fast fashion actually helps keep high fashion on the top of the mind of the consumer as there is great exposure. I feel that designers must keep creating in an original voice and identity for themselves in order to be most successful and to have fast fashion keep chasing them. That takes constant creativity, passion and time. If you are a creative or an artist you will live to do that.


Hits: 6065 | Leave a comment