Join the biggest horo in Copenhagen, Denmark!
We are happy and proud to announce that the campaign for popularization of Bulgarian folklore dances all around the world is getting bigger and bigger! The next information comes from Denmark!
'May 24th is the Day of Cyrillic alphabet, which originates from Bulgaria.
On that day a lot of music and dance events are held in Bulgaria and we want to bring them to Copenhagen. Folk group 'Dilmana' and Tuk-Tam, invite you to a day full of Bulgarian folklore dances and music. Let's form the biggest horo in Denmark! You can invite your family and friends - no matter whether you can dance or not, everyone is welcome to join'.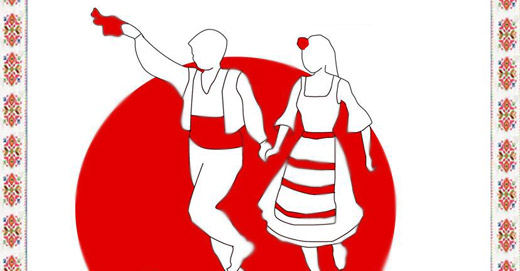 When: May 24th, 2015; 11:00 a.m. - 1 p.m.
Where: FREDERIKSBERGs rådhusplads


Hits: 5235 | Leave a comment