Christian Louboutin Unveils His First Boutique Dedicated To Beauty
"Heels offer a gesture to the leg, and nail colour adds a gesture to the hand," says Christian Louboutin, in his studio, brandishing a bottle of Rouge Louboutin that he describes as "trapped in a piece of faceted crystal."
That bottle is the central focus of Louboutin's first beauty boutique, and fittingly it was the brand's 100th, just unveiled in the 19th century Passage Vero-Dodat. It was important for the designer to house the new concept store in this beautiful Parisian galerie, as it is the home of both his first women's and men's flagship boutiques, opened in 1991 and 2011 respectively. Louboutin describes the thoroughly unique space as a "small shop or a big shrine, but completely dedicated to beauty."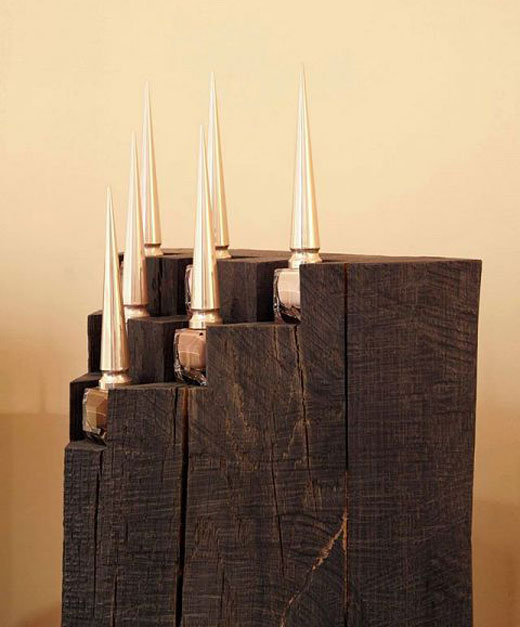 With the façade registered as a historical landmark, Christian Louboutin collaborated with renowned interior architect Pierre Yovanovitch on the boutique's intricate design. <бр /> "When Christian reached out to me, we worked together on a global aesthetic concept. He showed me this faceted nail colour bottle crowned with this black spear cap of galactic proportions. I immediately thought it would be compelling to establish a contemporary space, amidst this very historical Parisian passage, with design codes that redefine the new aesthetic approach of beauty so dear to Christian Louboutin," said Yovanovitch.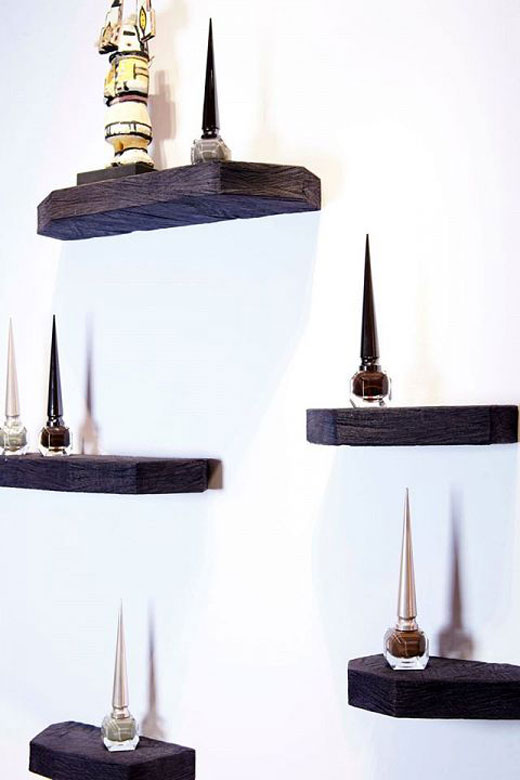 It was a stark idea, demonstrating a departure from the eclecticism of the brand's international boutiques. Passing through the entrance, the visitor is immersed inside a luminescent faceted room with matte silky white walls adorned with small alcoves – a recurring feature of Louboutin's boutiques - displaying Louboutin Nail Colour as objets d'art. Behind each bottle, the colours change, creating a kaleidoscopic effect. An opening in the ceiling of the first floor culminates in projections of open sky and ebullient clouds, giving the illusion of a skylight.
With the consciousness for detail characteristic of the brand, Louboutin's artisanal taste is reflected in the materials and finishes seen in the boutique, from the Hainaut blue stone floor, burnt wood furniture, and walls inspired by the texture of red Wedgwood china.
A narrow staircase with a signature arched copper railing leads to a private loft reminiscent of a woman's boudoir, with powder pink walls, cushioned sofas and pillars displaying the range of nail colour. Offering a more intimate experience, the private loft also gives Christian the opportunity to share what he feels are his representations of beauty. In tandem with this season's Tribalou collection, the walls feature the designer's personal collection of Kachina dolls.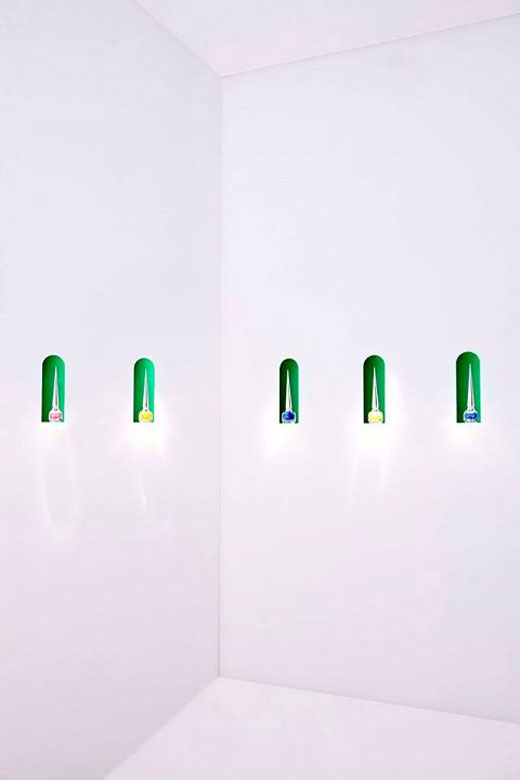 For Christian Louboutin Beauté, this new boutique will set the tone for future openings to come.

"I want people to be drawn to the vitrines and think, 'this is different, what is this place?'" says Yovanovitch.
"Christian's beauty boutique will make people dream and create a sense of wonderment."

Photos and information: christianlouboutin.com


Hits: 4730 | Leave a comment