Womenswear: Missoni Fall/Winter 2015 collection
Trompe l'œil marble veining on the body like tattoos. New space-dyed patterns in wide, uneven and blurred bands like television static. Coloured metallic inlaid within the graphic patter of wood and marble. The alluring marquetry of cuts, patterns and textures. Graphics of the materials from postmodern interior design, like works by Richard Artschwager.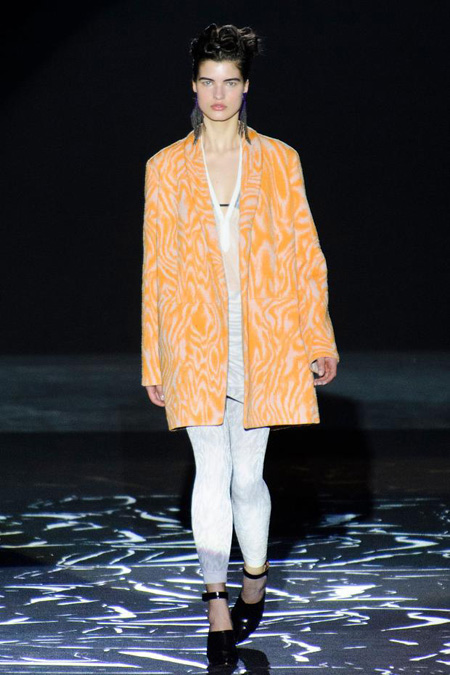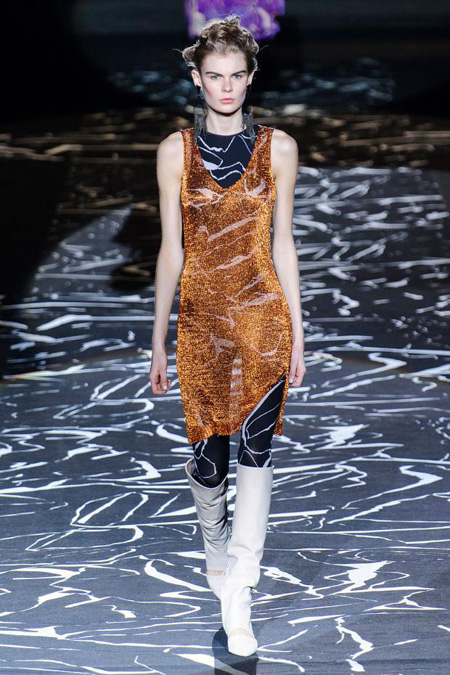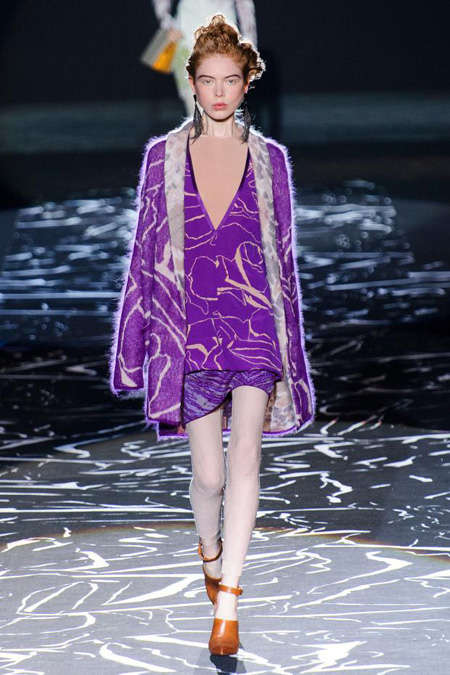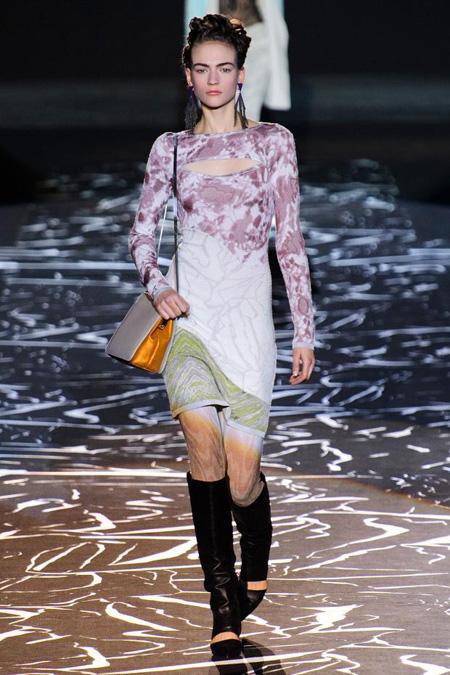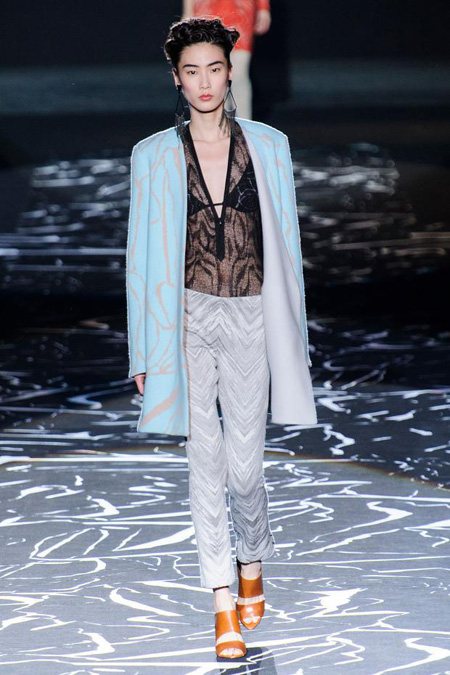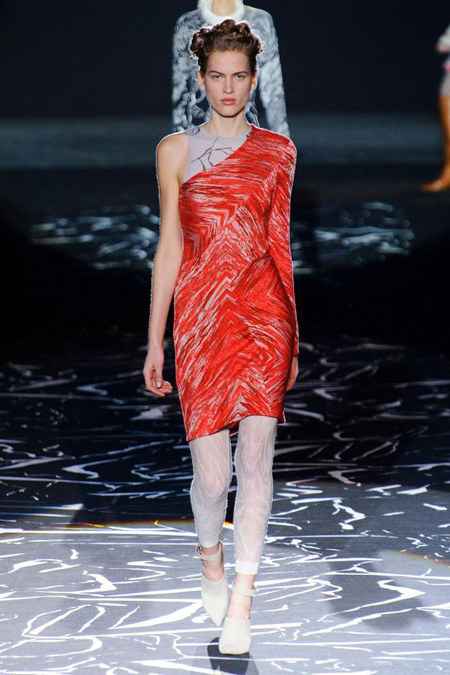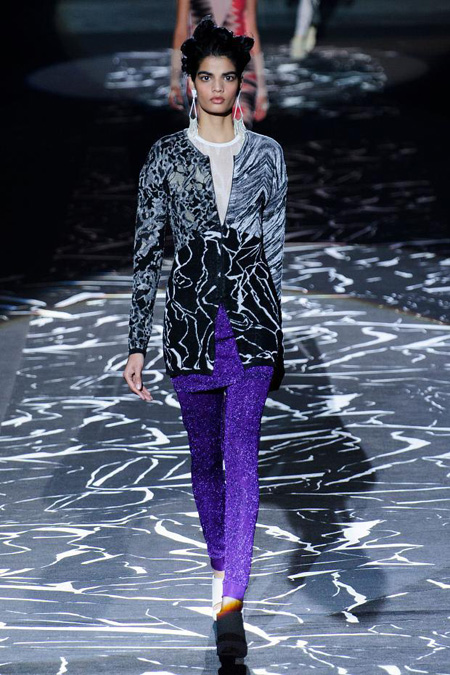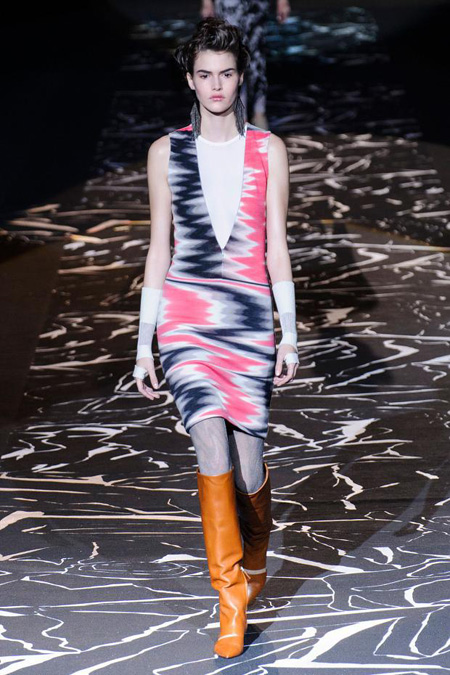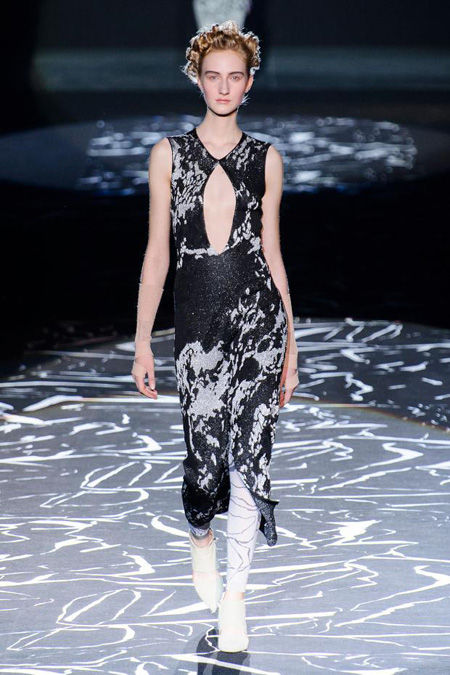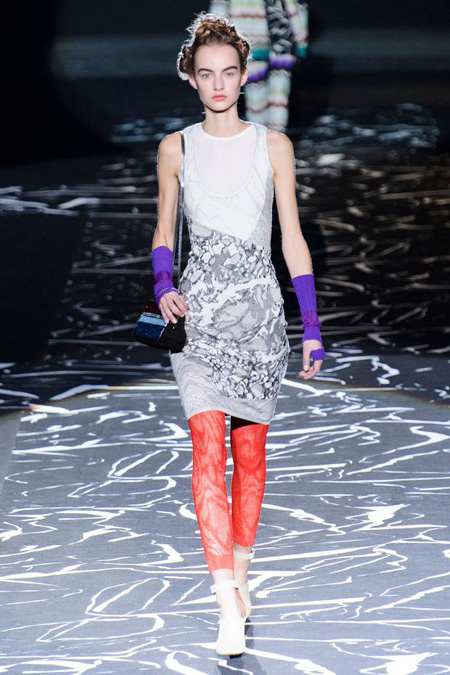 These are the markings of the neo-body-conscious Missoni woman for next Winter armed with the dashing and seductive spontaneity of her "deep in knit" ensembles.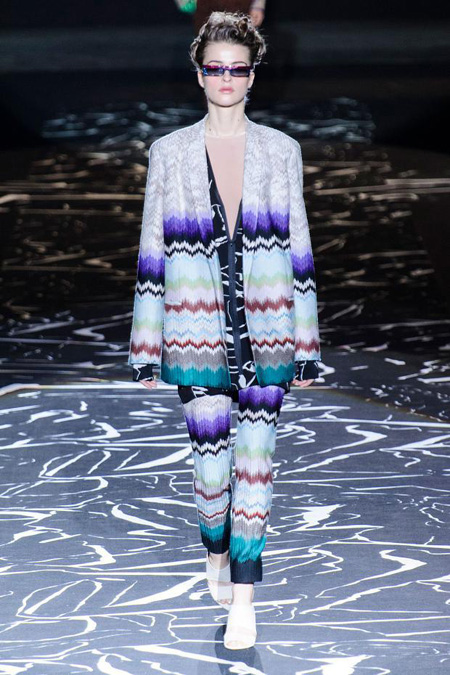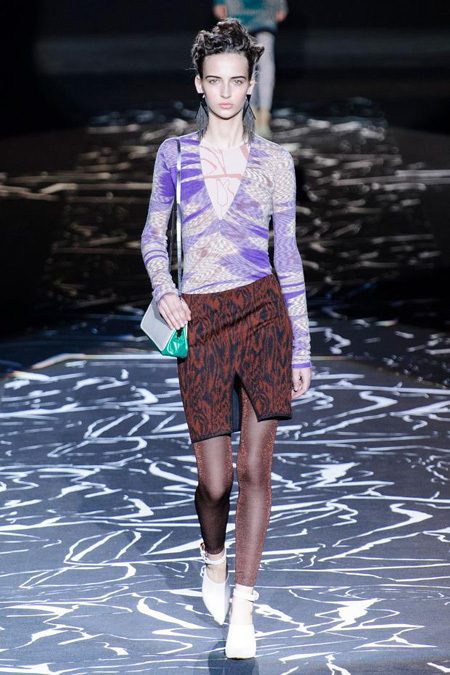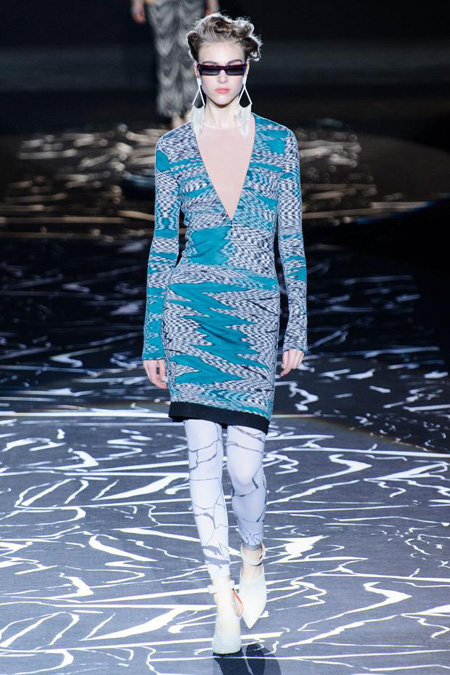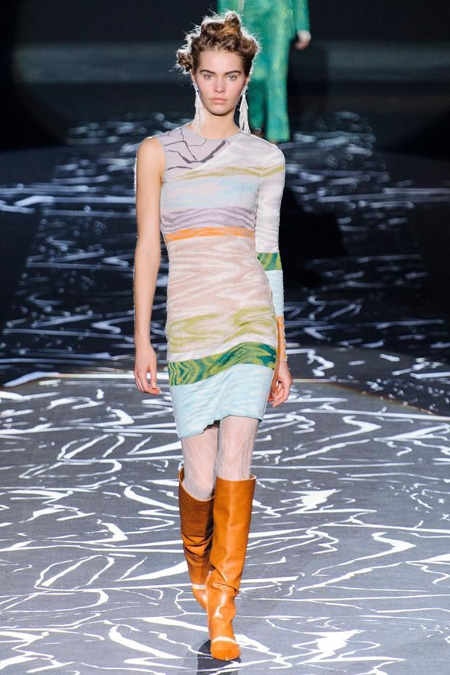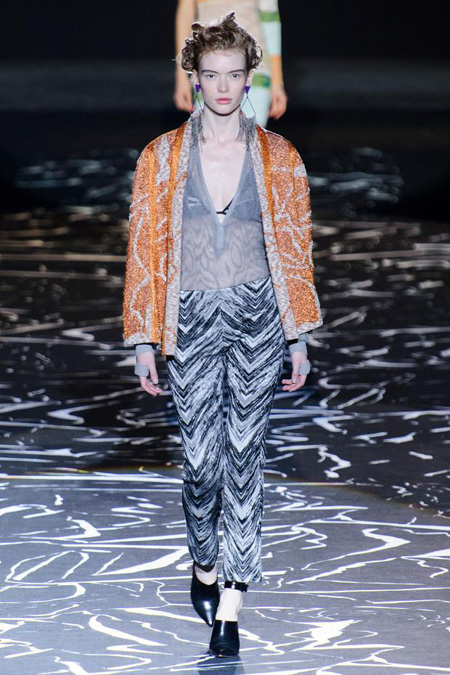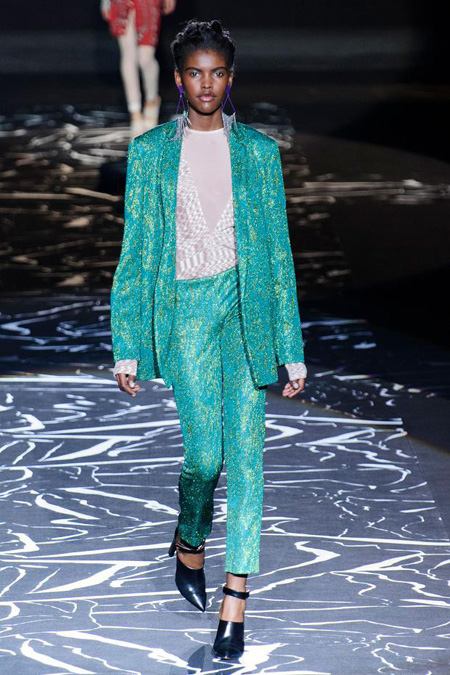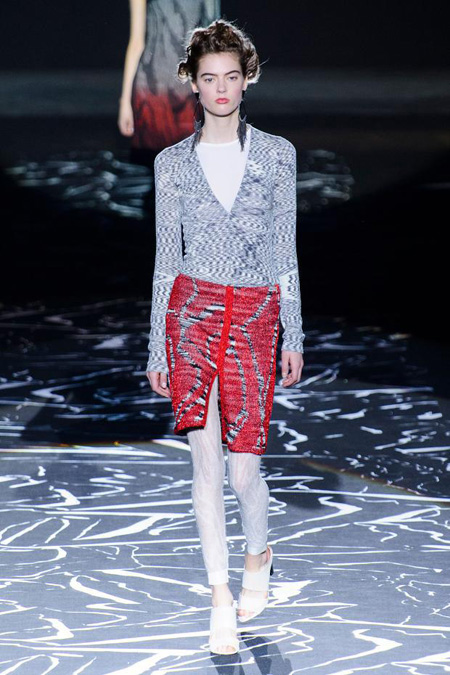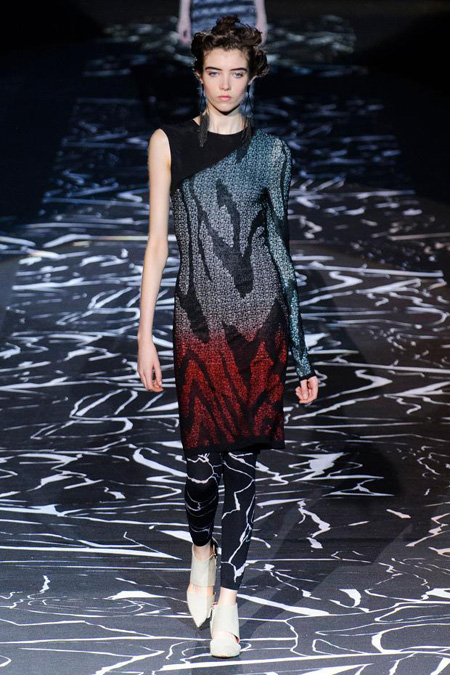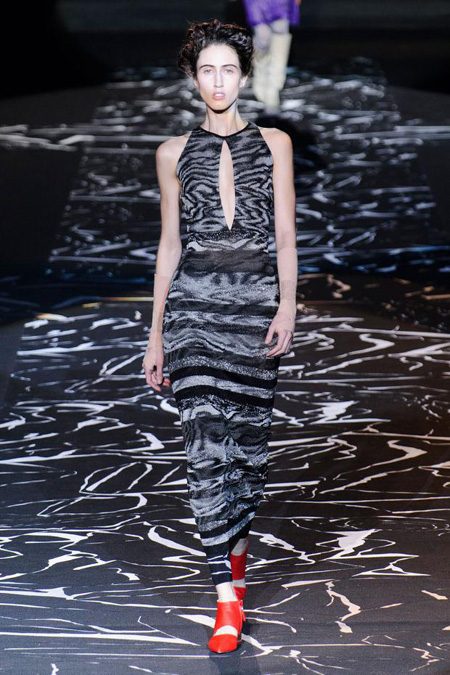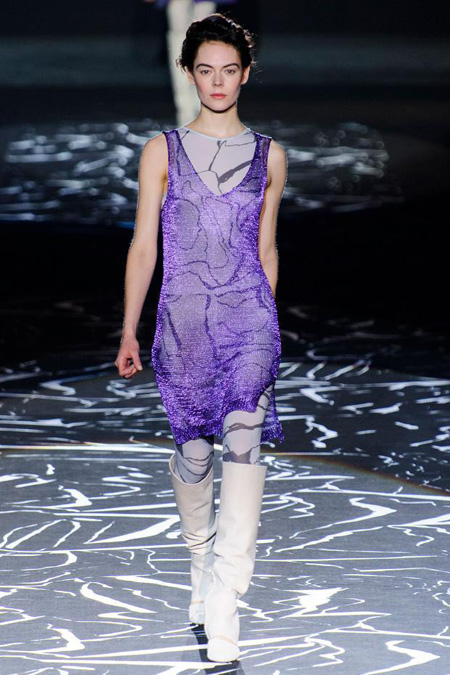 Tight legging-like trousers combine with one-shoulder knits and deep zippered V necks. Overalls in sheer marbled jersey are worn under metallic mash tank dresses or short tight linear dresses with body-revealing slits. Soft and enveloping, elastic and versatile, satiny and transparent as a second skin. Long masculine jackets and capes with narrow tuxedo lapels, in which jacquard patterns expand like construction games on horizontal, perpendicular and diagonal levels, transforming the veining and zigzags into something more abstract, spectacular and iconic.
Bands of colour from white to black, from orange to bright red from greens to purple to pastel colours. Space dyeing and zigzags, veined and striped jaquards alternate and interact like the mark of an energetic and playful collection that gives freedom to mix and match.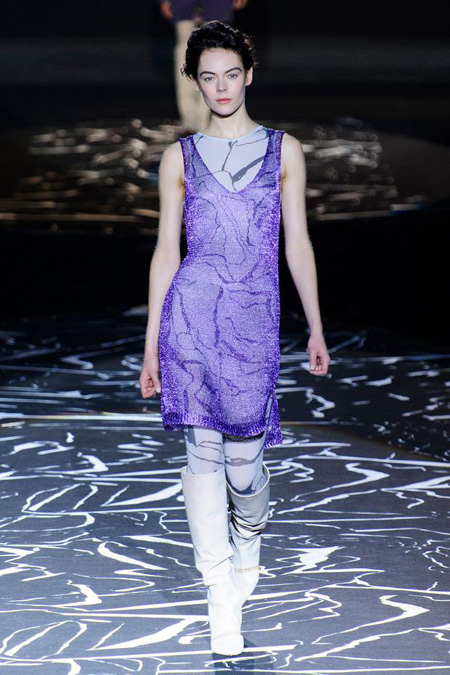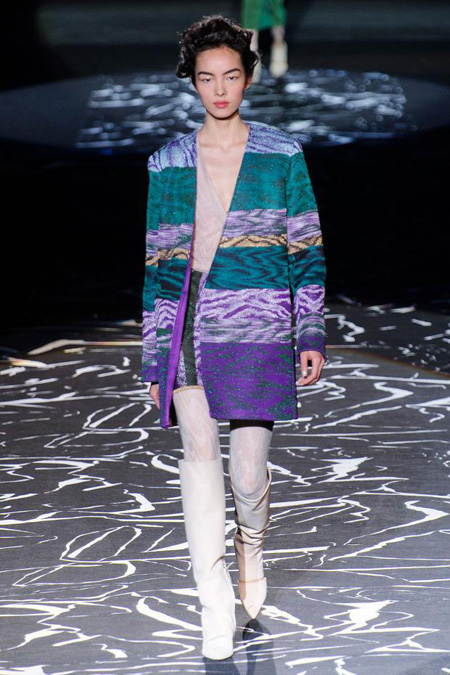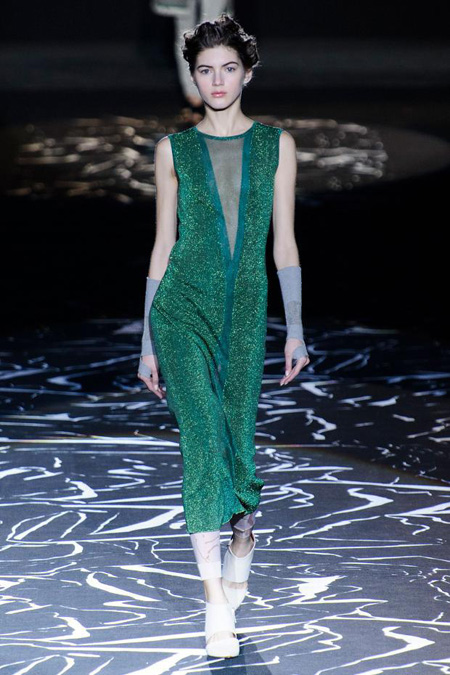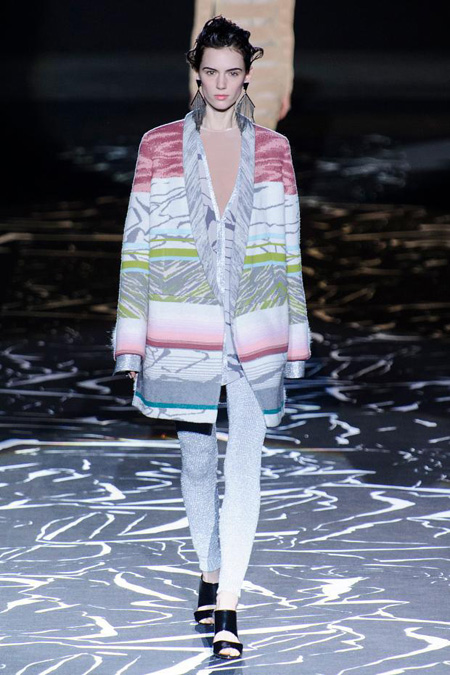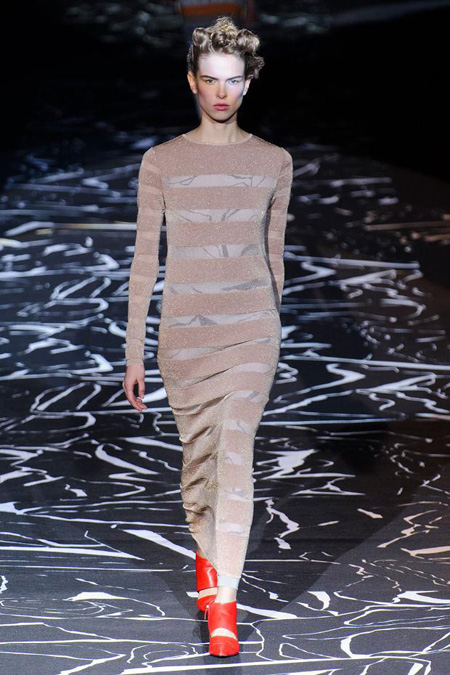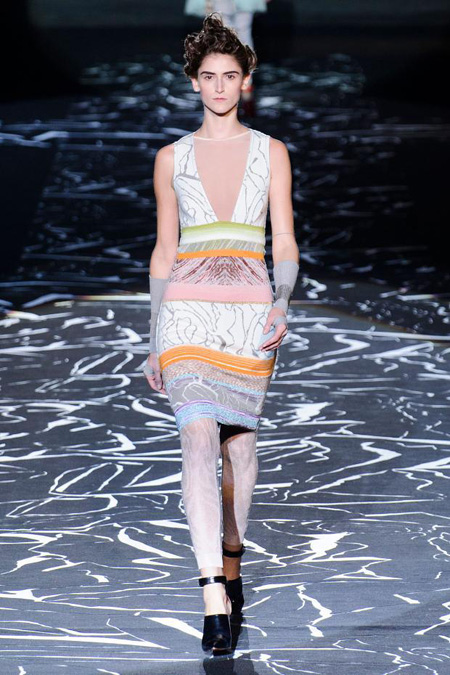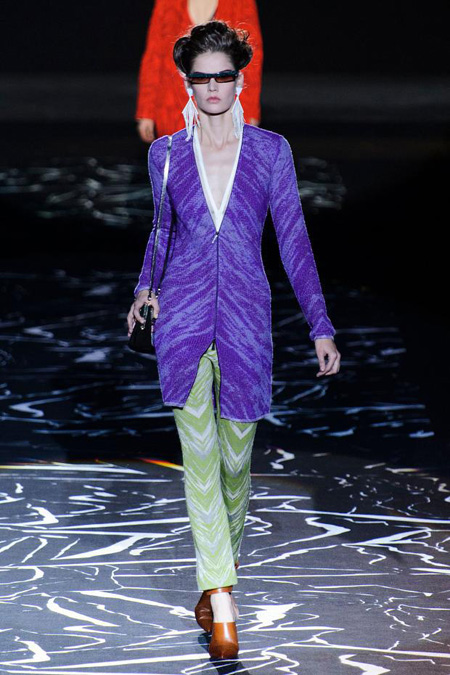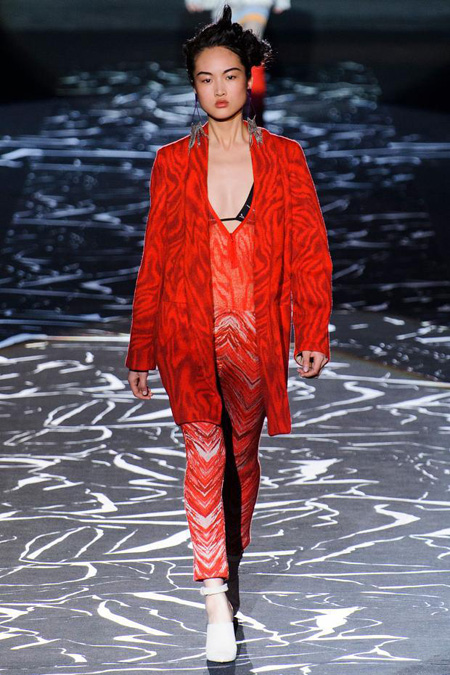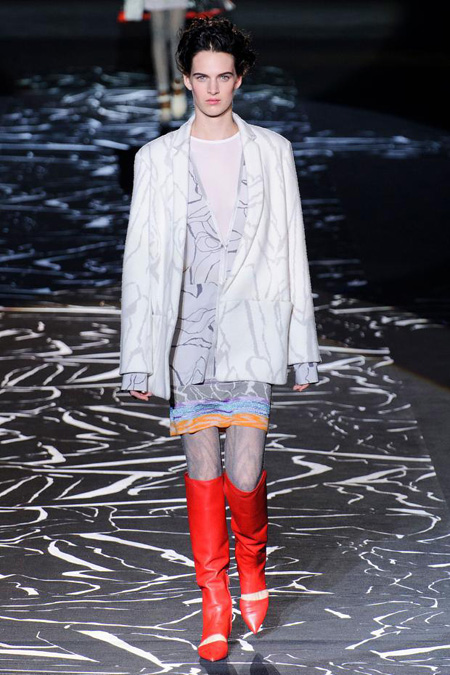 Illuminated by long and ultralight dangling metal coloures fringes earrings and accessorized with calfskin boots, shoes and sabots with slashed upper and C-shaped heels in resin and metal. Little marbled resin bags feature bands with sides and linings in laminated suede. Large leather bags have two handles and sides in laminated suede.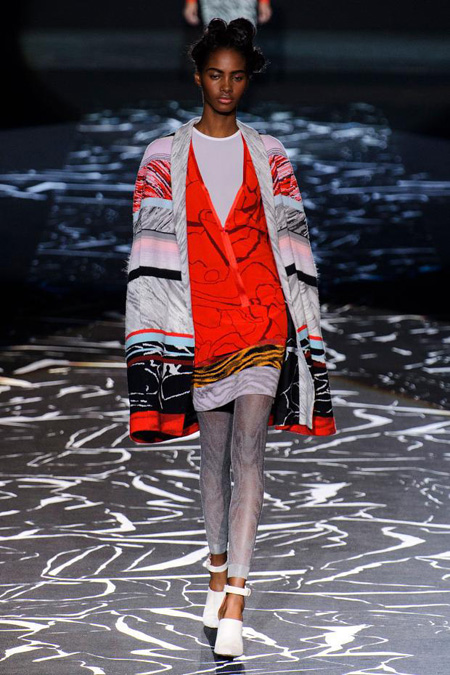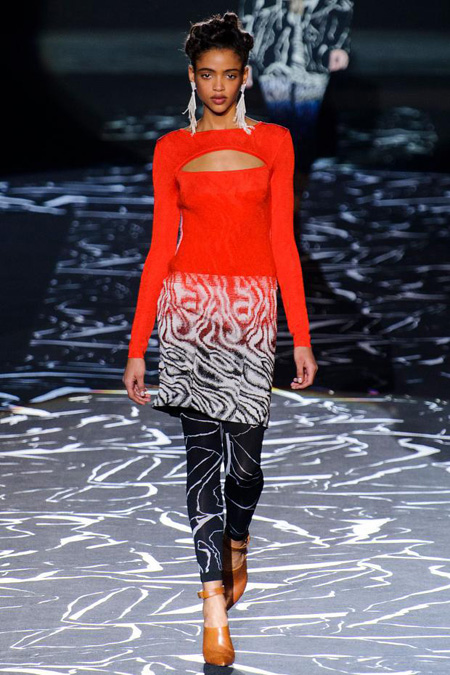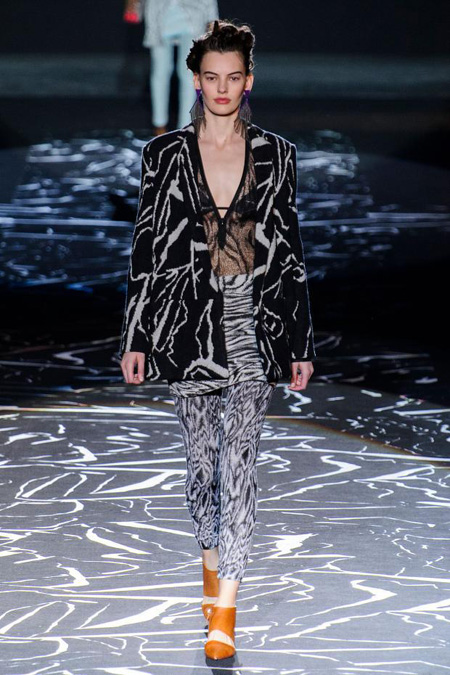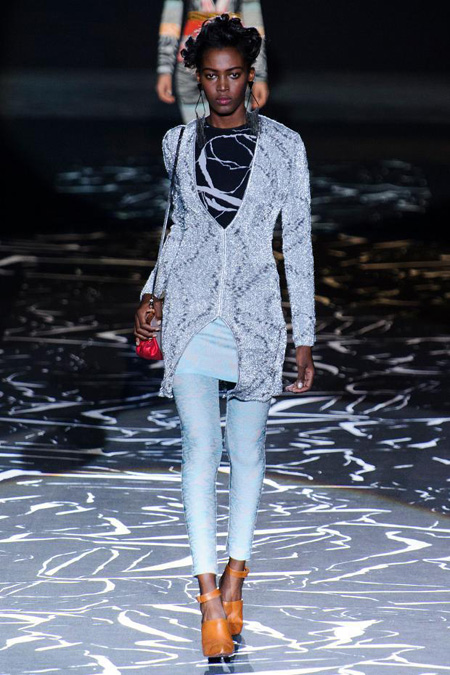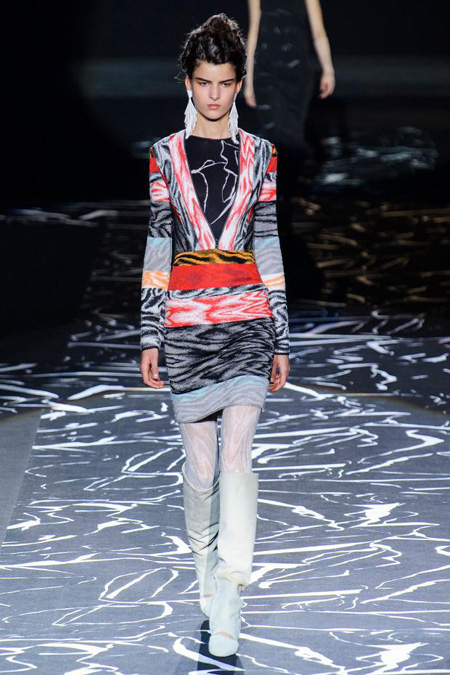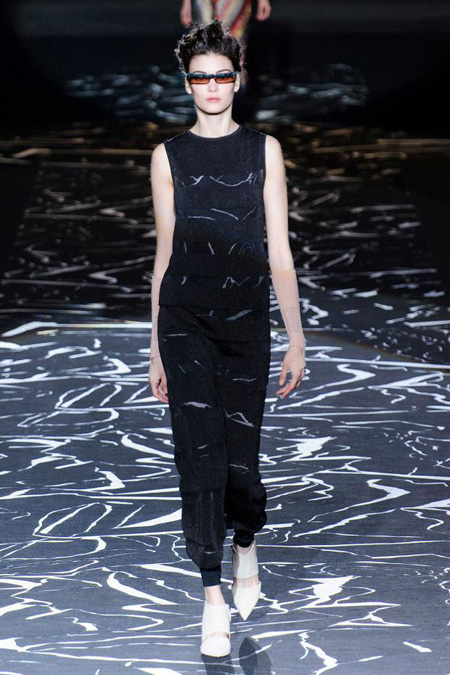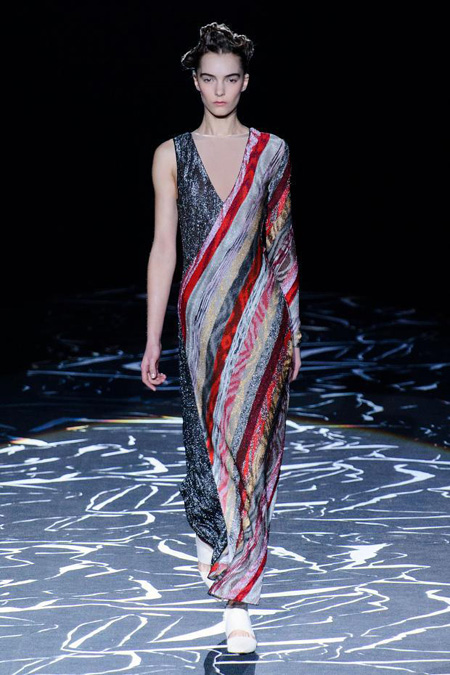 Photos: fashionising.com
Information: missoni.com


Hits: 4657 | Leave a comment