Spring-Summer 2015 vintage collection by two Bulgarian students
Rositsa Venkova and Gabriela Kazakova  -  students at the Apparel high school in Ruse, Bulgaria - had a huge success during the fashion show for the presentation of their Spring-Summer 2015 collection.

Both girls already have national recognition for their talent - their garments have won first place award during the Panorama of the Professional education in Plovdiv, Bulgaria.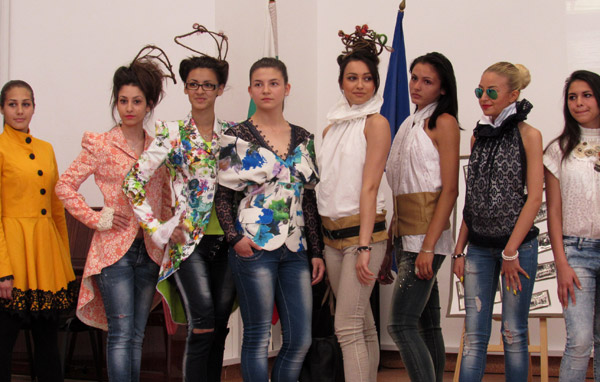 Collection's pieces are fully made of natural fabrics and eco materials in vintage and trash fashion styles. Jewels are boutique and made by the talented designers in the high school. And models' hairstyles were inspired by the new collection's design.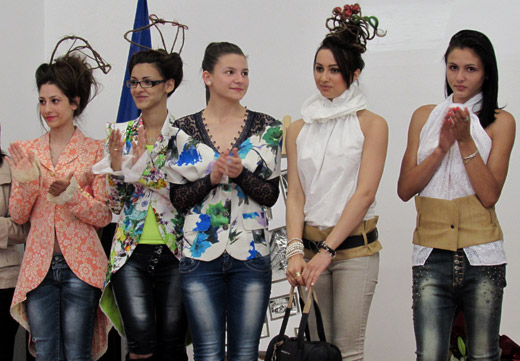 Rositsa and Gabriela said that they worked on the collection for several months. They like the vintage style where something new and fashionable is made of something old.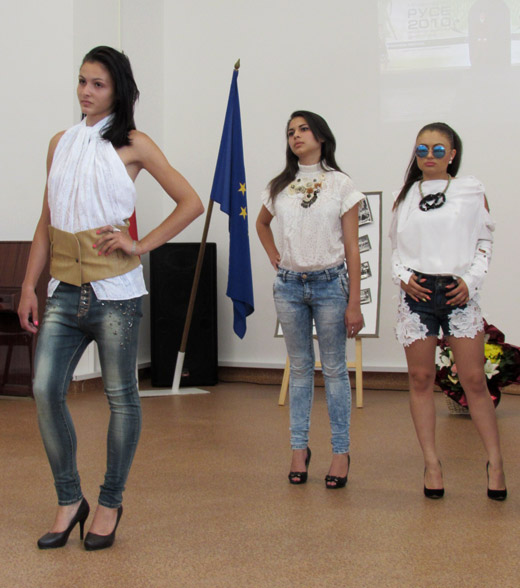 The collection includes many flower print patterns and combination of trousers and tuxedos.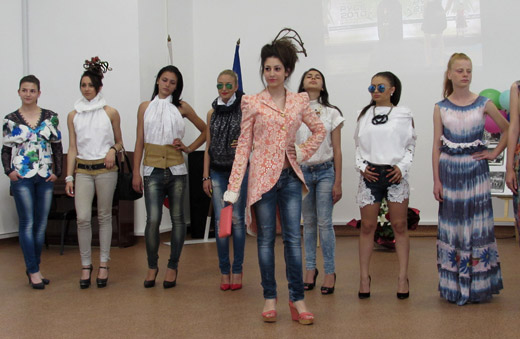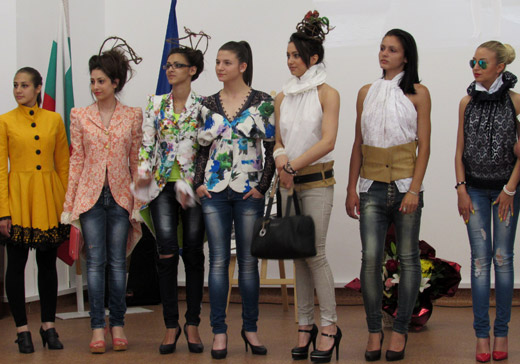 The designers share that they love to incorporate surprises in their pieces - like lace on the sleeves of a coat, which create the illusion that there is a lace blouse under the jacket.

The key concept of Rositsa and Gabriela's collection is 'Comfort, Style, Elegance and Highlighting the best in the woman's figure'.  The two girls want to continue their fashion work and after graduating from school.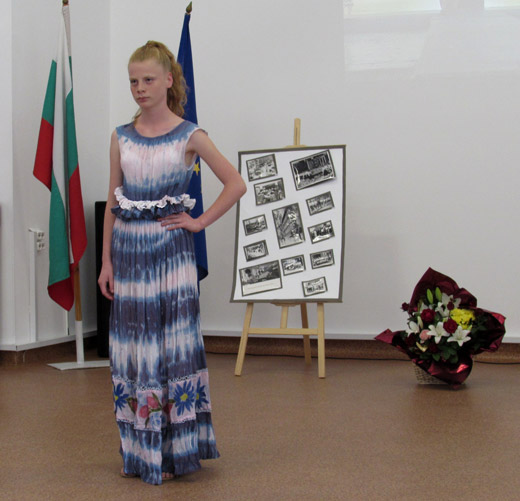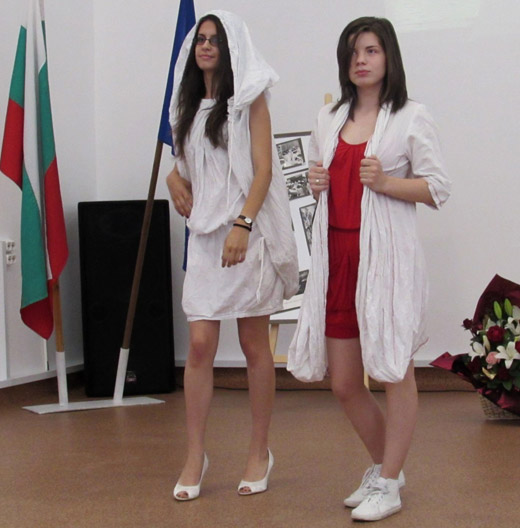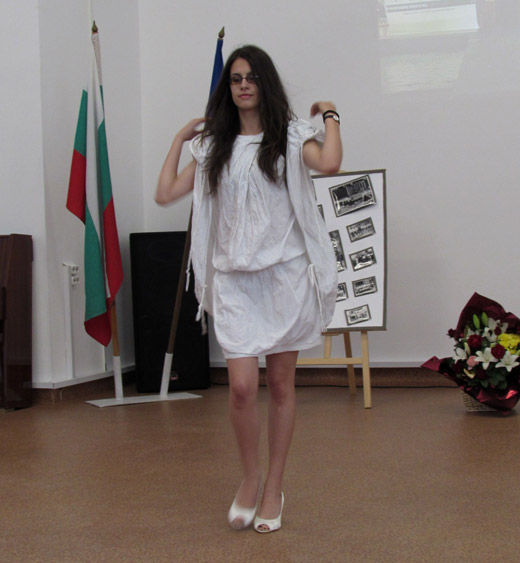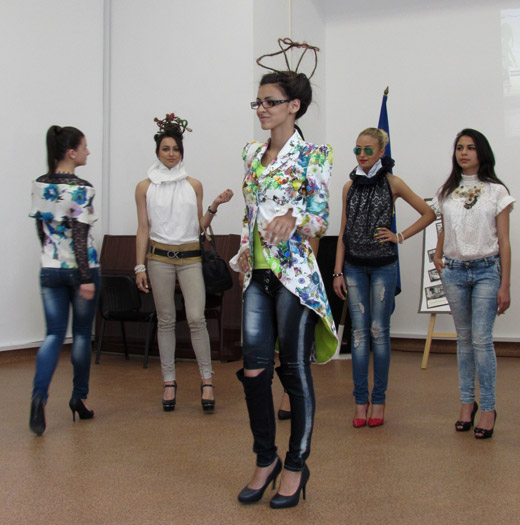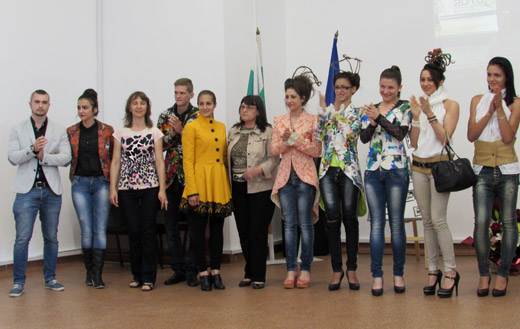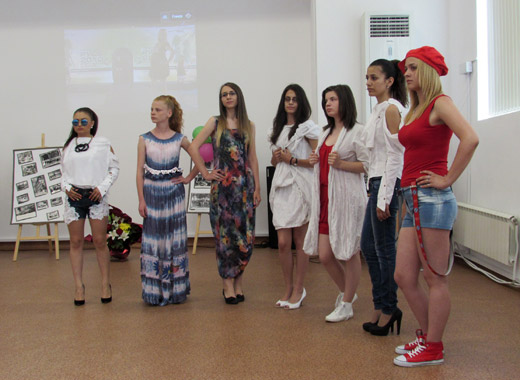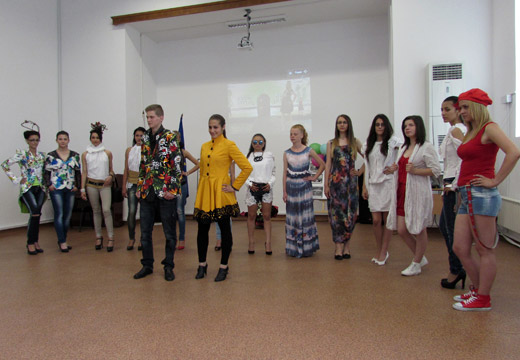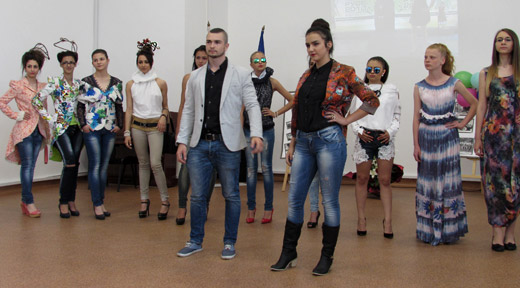 Photos: © Emil Dimitrov


Hits: 5894 | Leave a comment