Unisex & Punk for Fall-Winter 2015/2016 by Vivienne Westwood Gold Label
'We had a great time doing the collection. 'Unisex'! - as usual with a collection we went through hell. But we came out the other side. Trousers for women, yes! Dresses for men, the same dresses that women wear? Do that! It takes a lot of trial and error. Dresses without a woman's waist! But then you, the woman, look like a king or queen (from history or a parallel universe) - you the man look like a king or a queen! I love the change in proportion: the big shoulders give a small head - it's so sexual because it's new, it makes you look at the person from outside, it's all so sexual because we're looking at people with new eyes.
What about the fabrics? Start with the hula skirt - we put them on belts; they're bisexual. The pagan wools i.e. bio-friendly matted sheep's wool. A shepherd? A Sumerian? (we know almost nothing about them except for their sheepskin skirts). What are we talking about? Time: human beings have forgotten more than we know. But we sort of know what's human. Let's go for it: Study the past. There's a hint of it in the future', said the fashion house in their statement about the Gold Label latest collection, which was presented earlier this year in France during the Paris Fashion Week by both female and male models.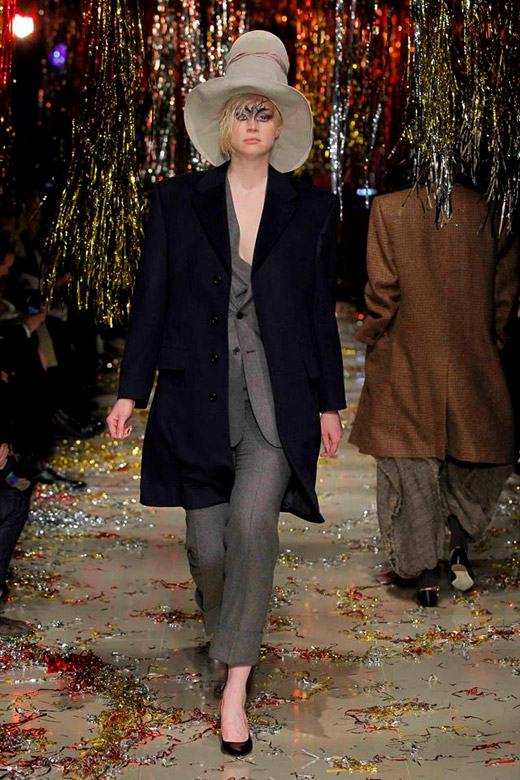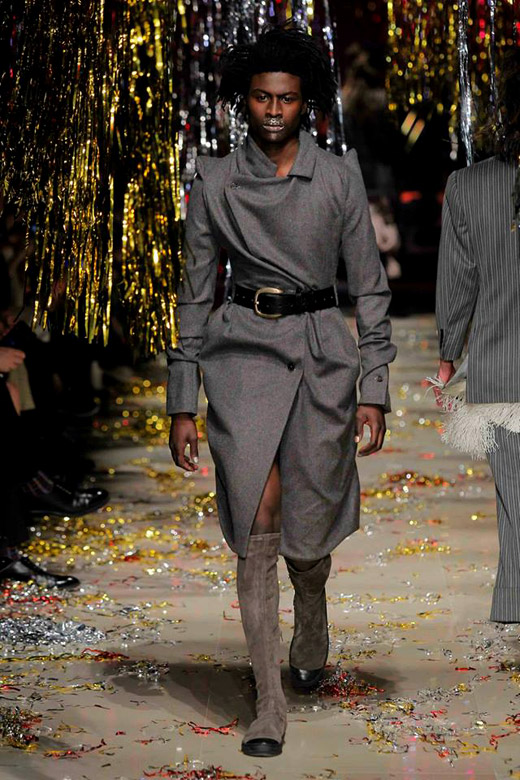 The 73-year-old Vivienne Westwood presented a mixture of a charmed forest, punk and unisex and the catwalk was once again used as a political stage - 'Right now in London there is a demonstration called 'Time to Act' demanding action to stop climate change. I cannot be there in person but I've sent a message', said Westwood to the audience and appealed for an environmental-friendliness.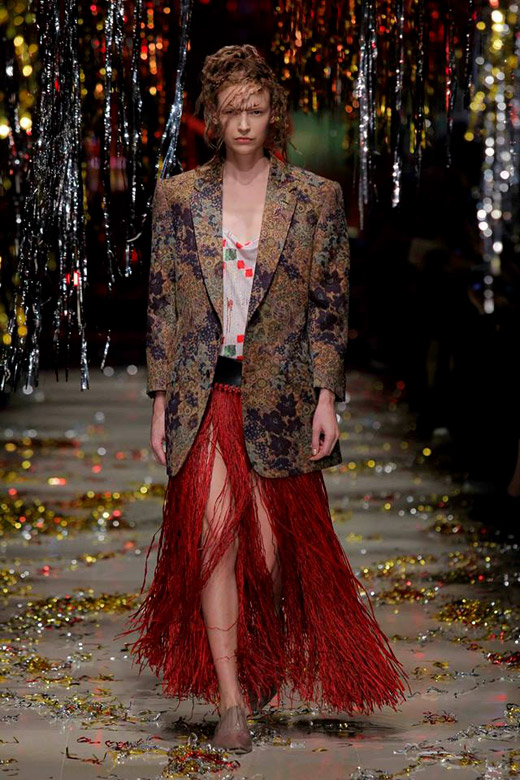 Vivienne Westwood Gold Label Fall-Winter 2015/2016 collection includes: fairy tale inspired gowns, marsala colored two piece sets, woodland prints leggings in cream, green and brown, suede high boots, floral prints, pinstripes, satin blouses, grass skirts, very high hats, fringed designs, layers.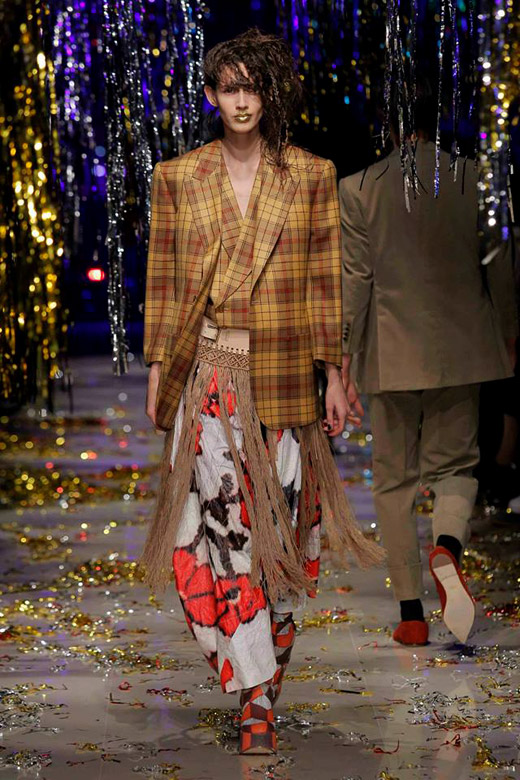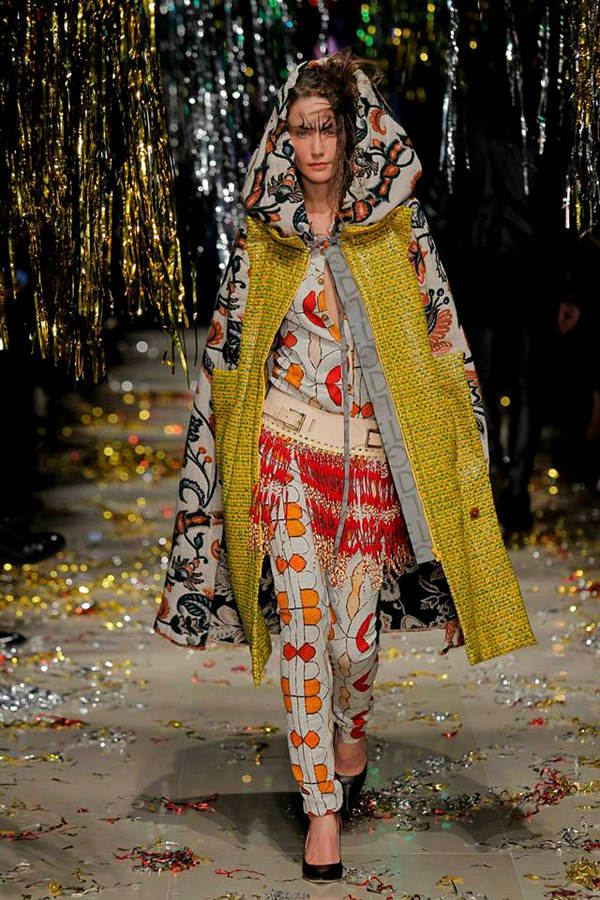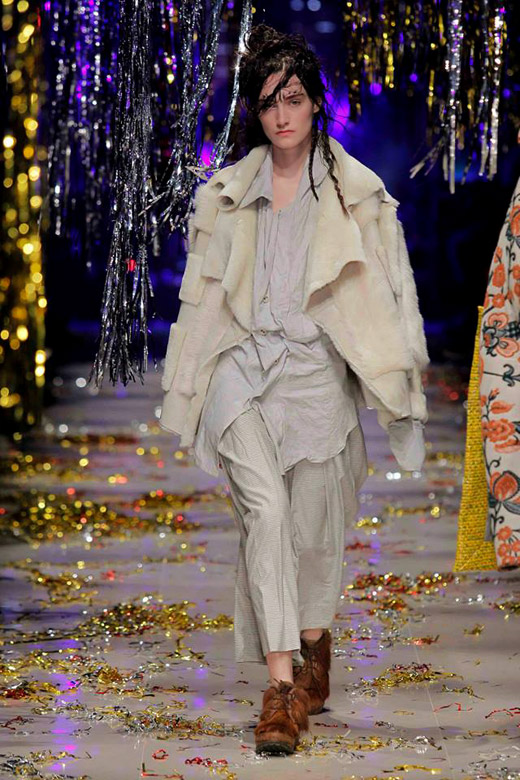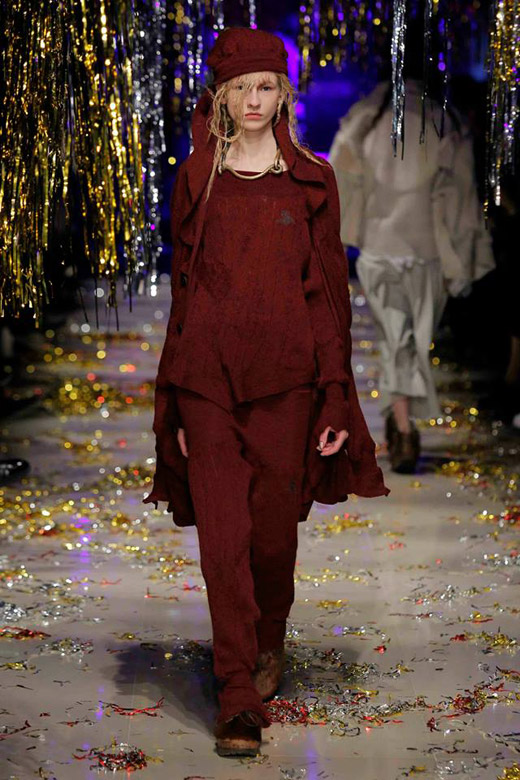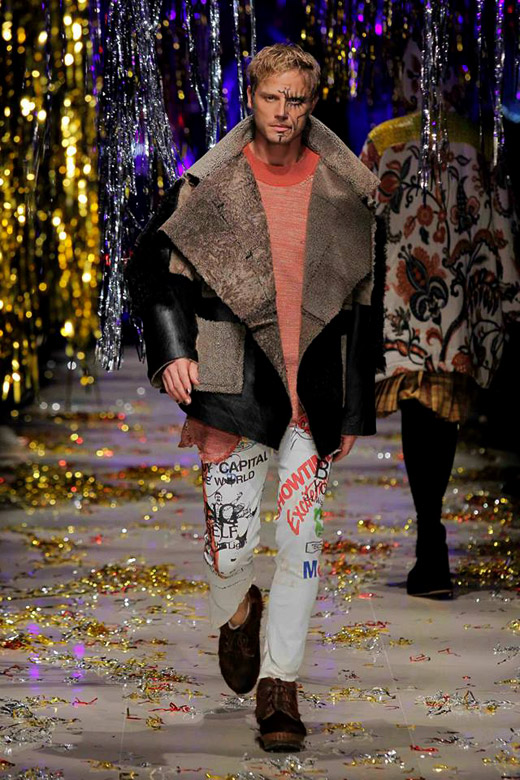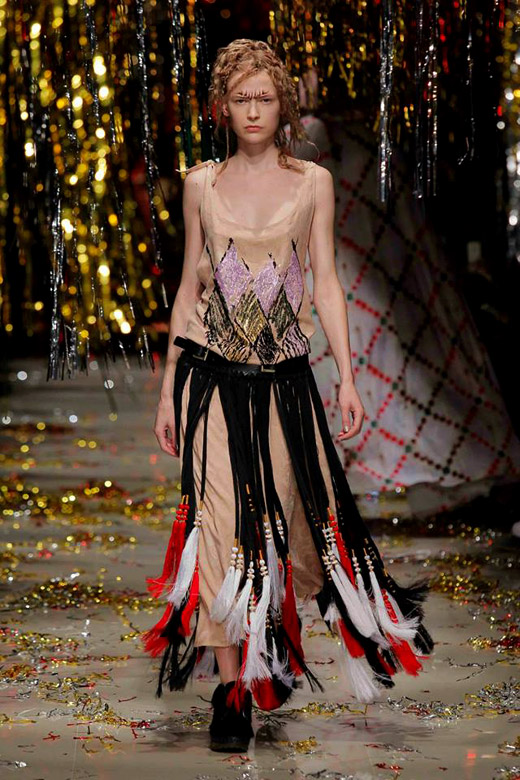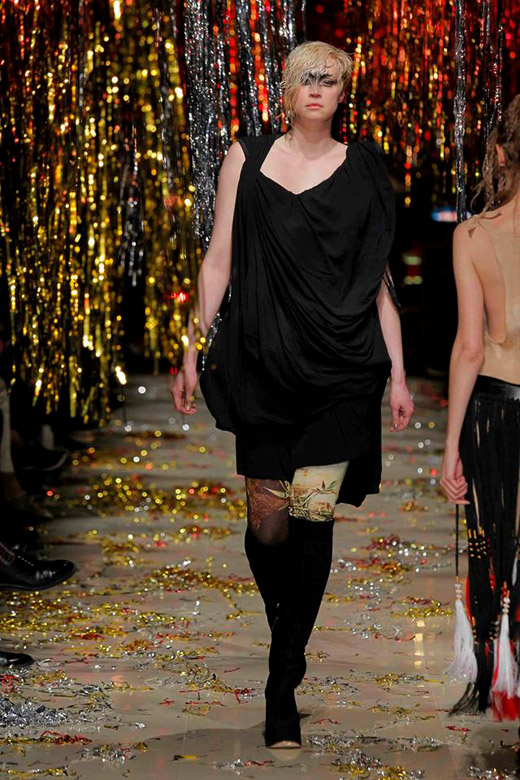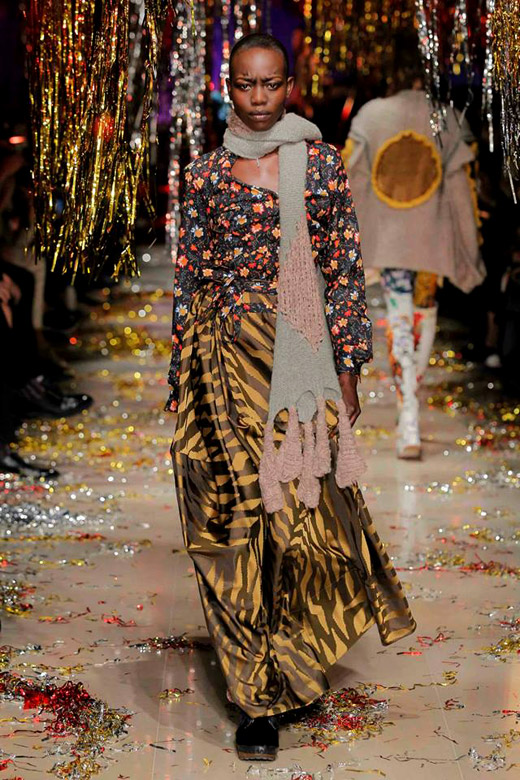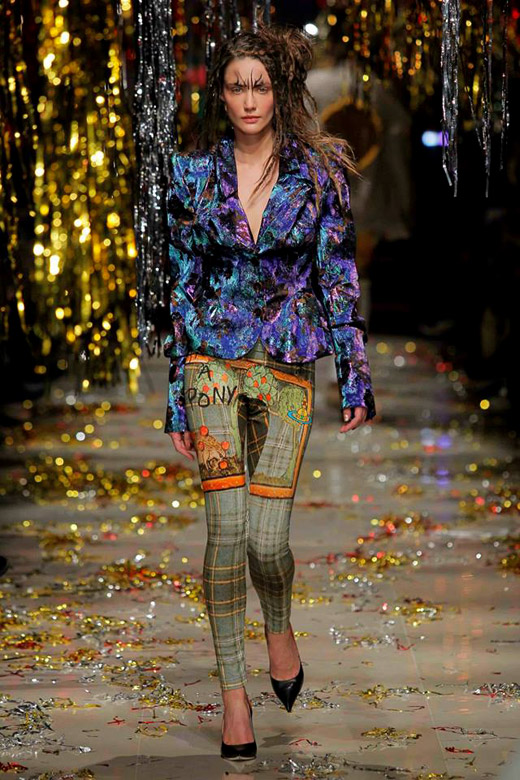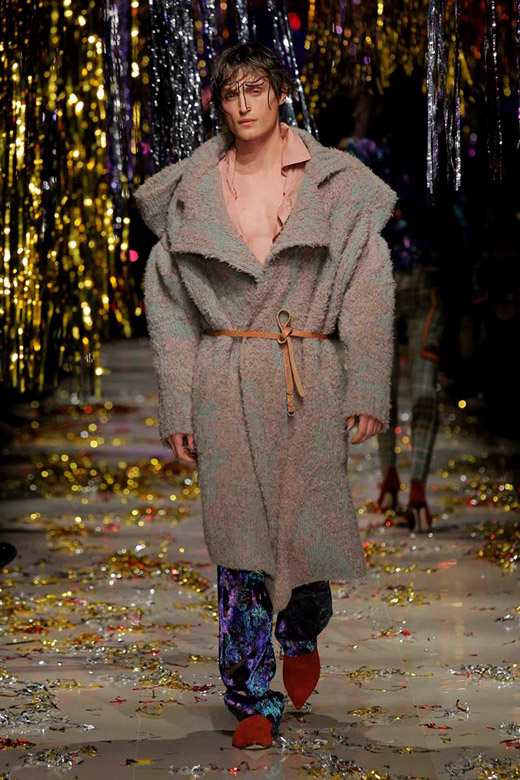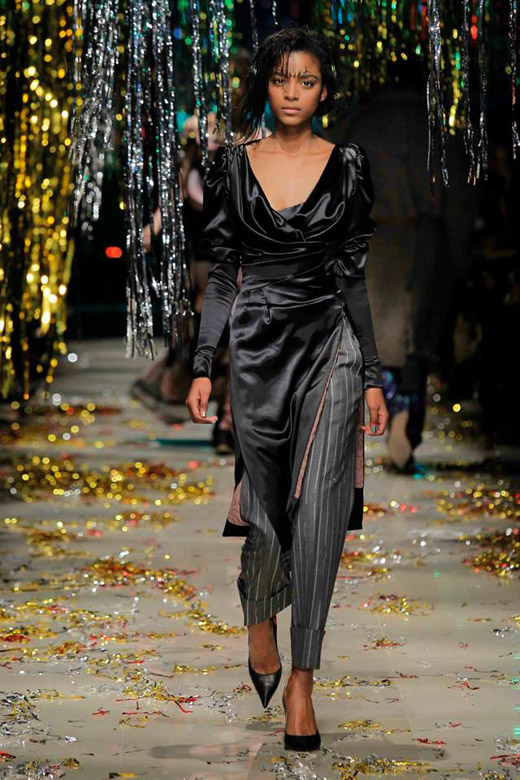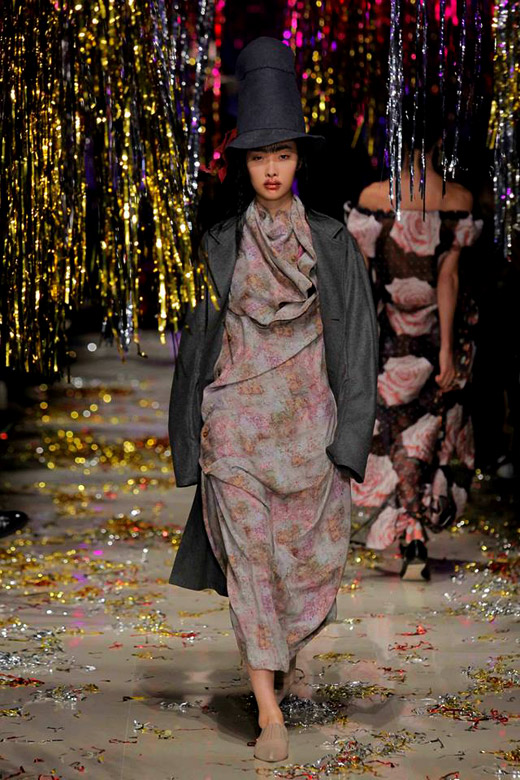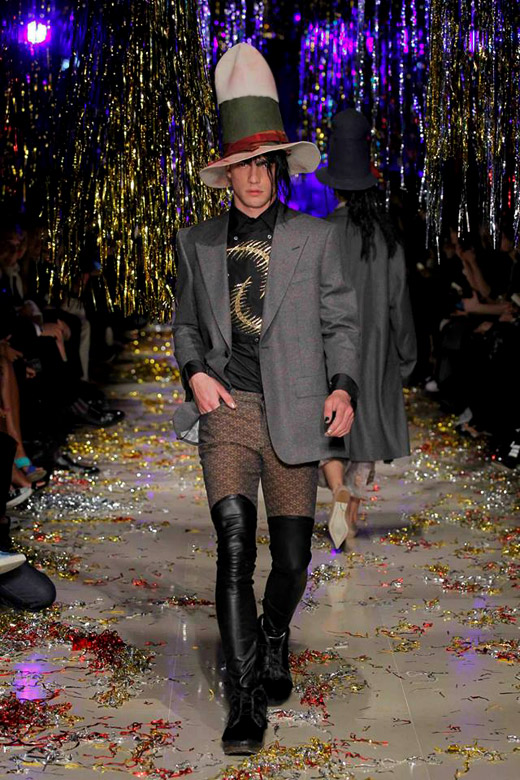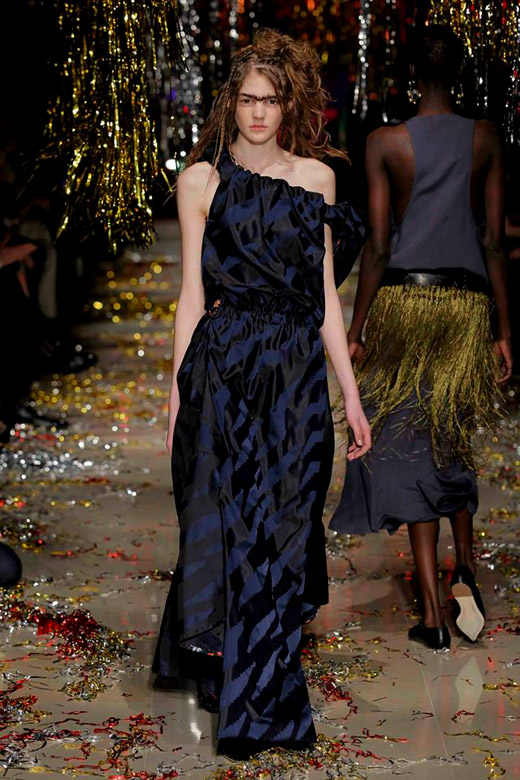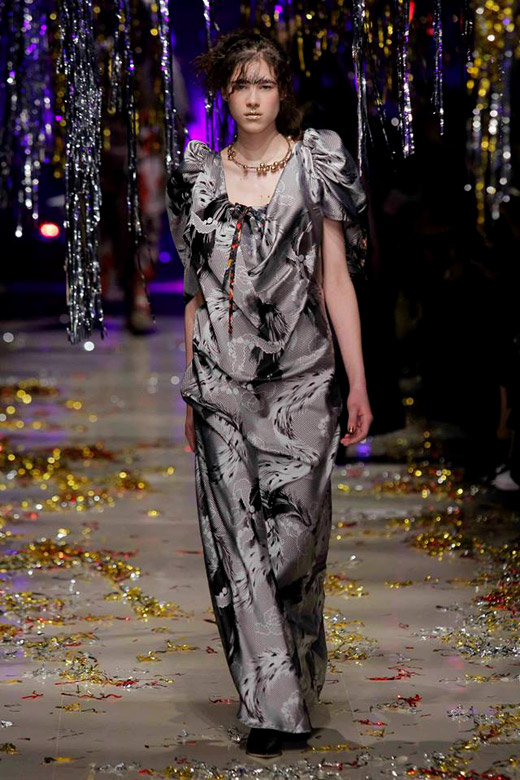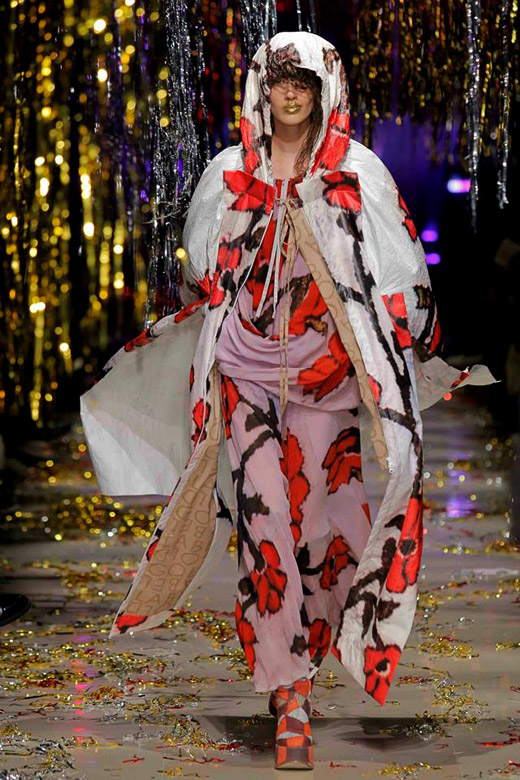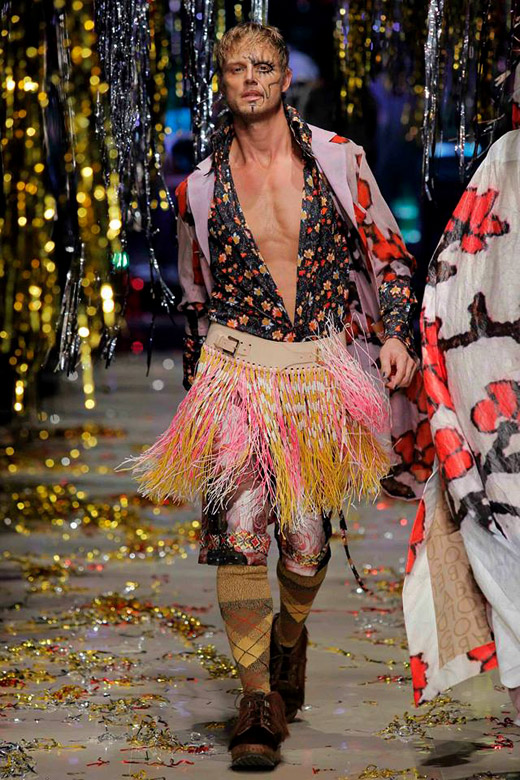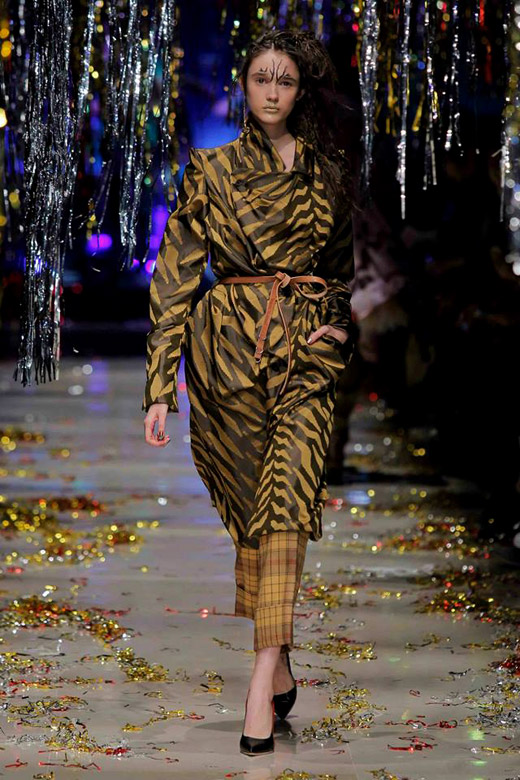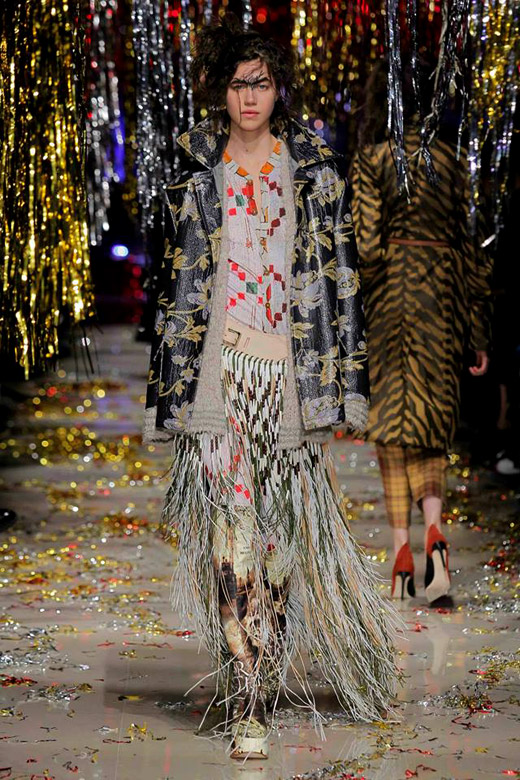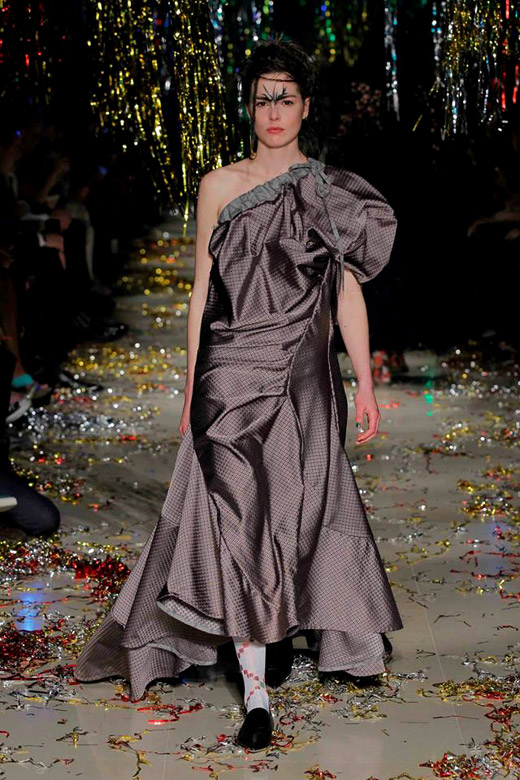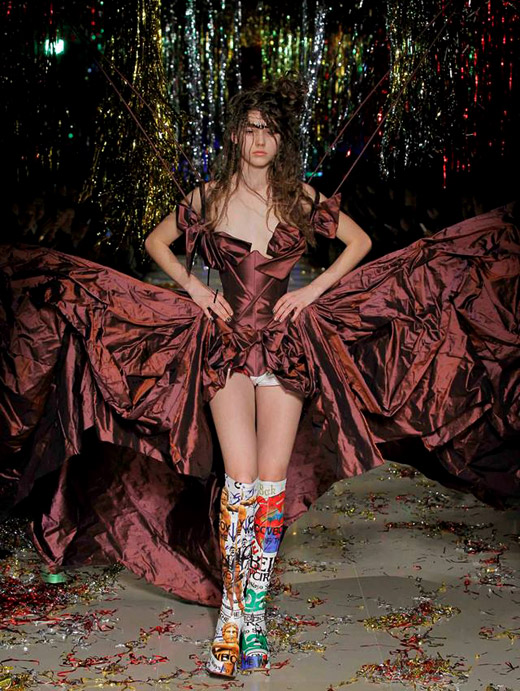 Photos: © Vivienne Westwood Gold Label


Hits: 8562 | Leave a comment