Zuhair Murad Haute Couture Fall/Winter 2015-2016
This Winter collection, Zuhair Murad ascends heavenwards, voyaging to the stars… all the stars – those twinkling jewels studding the firmament, but also the stars of the silver screen, those mythical goddesses of the 1970s, divas of hyper-glam chic. Dazzlingly present on their cosmic pedestals, these divine creatures have inspired an astral theme.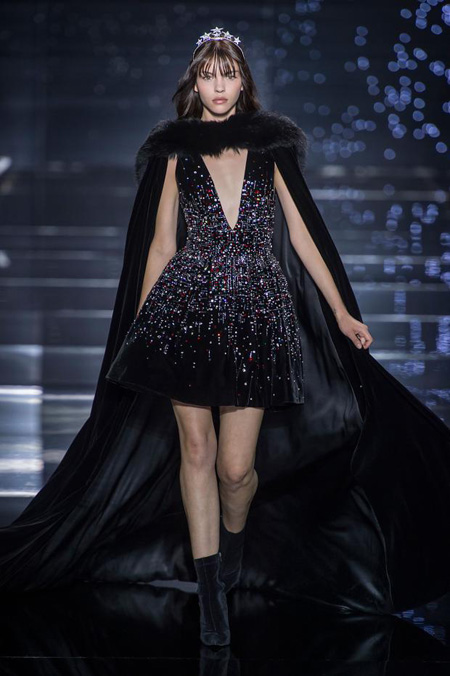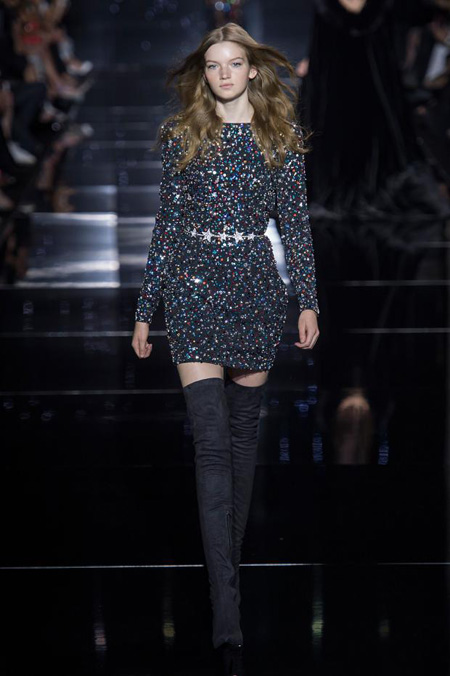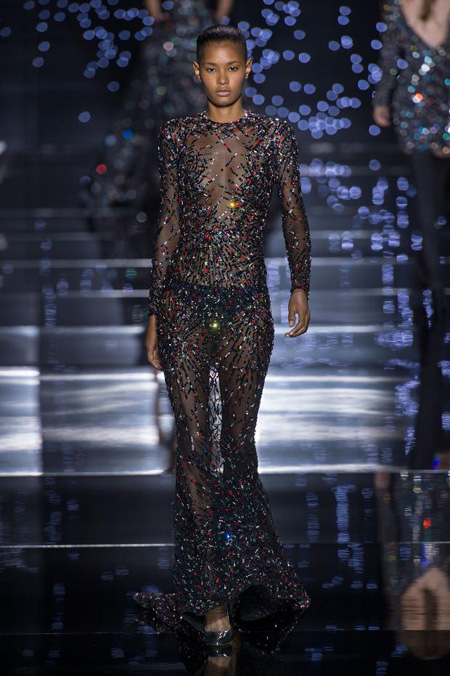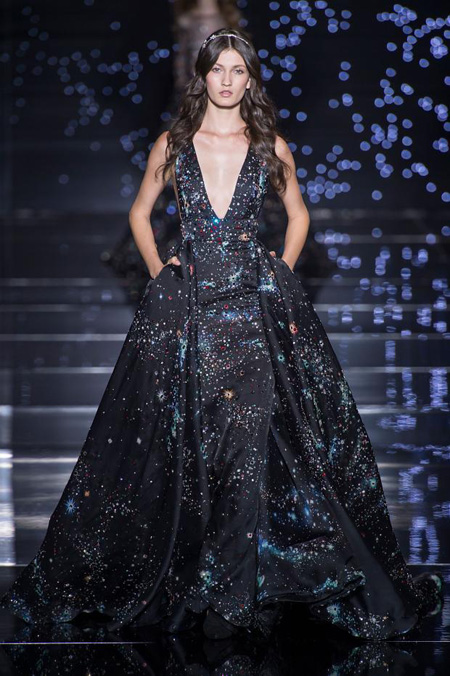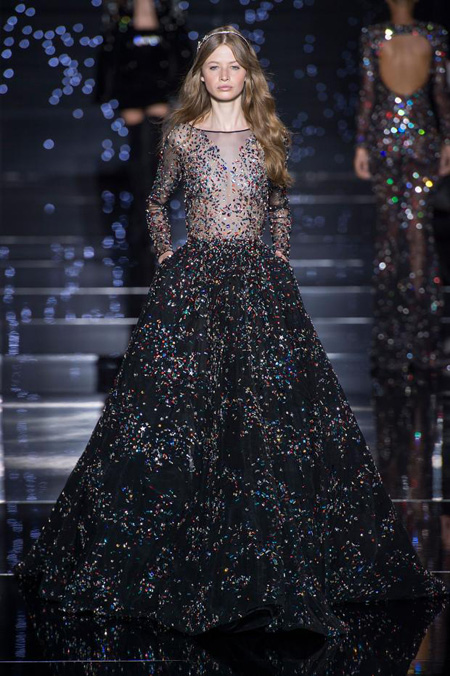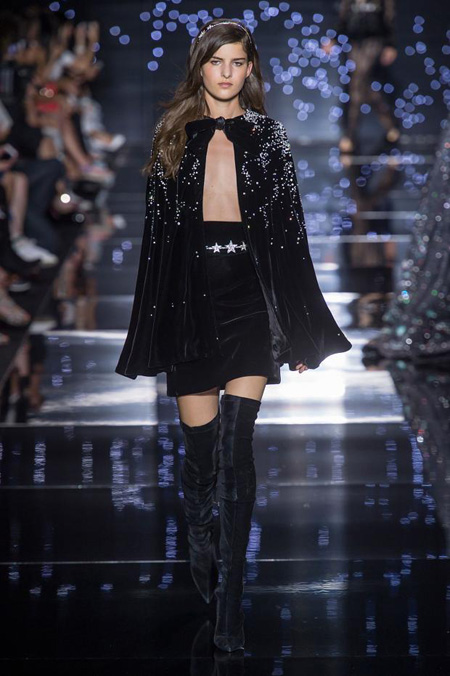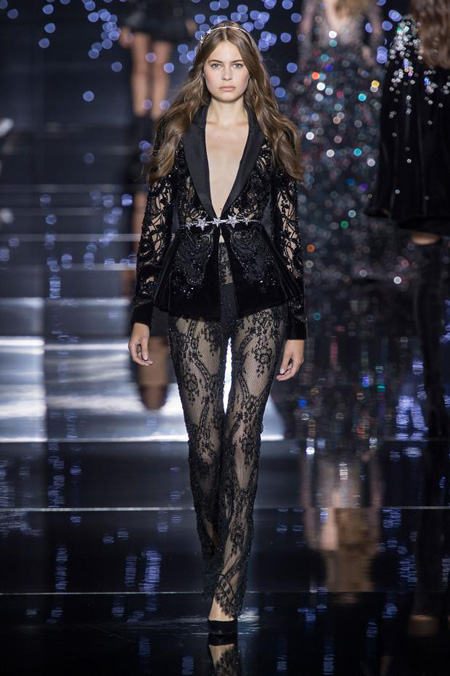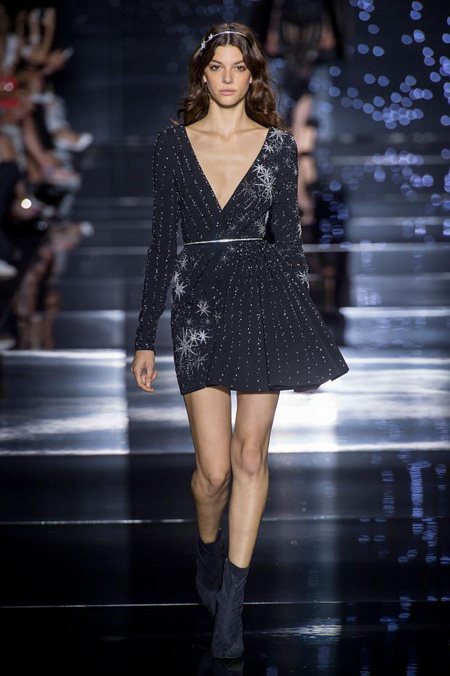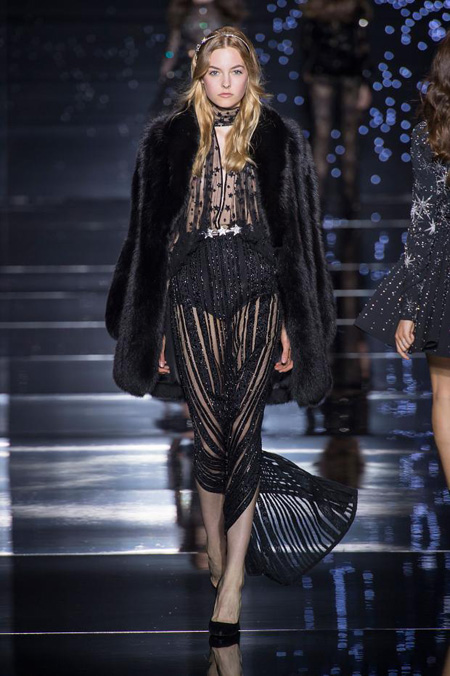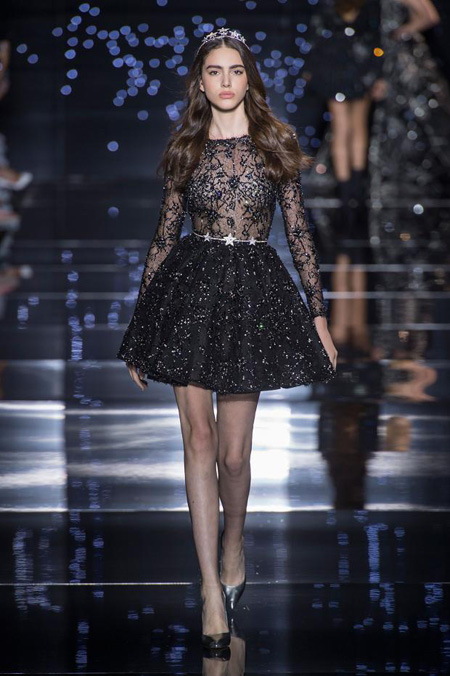 Stellar Shades of light, dark and twilight: the galaxy of colours – and the emotions they elicit – magnifies silk tulle, georgette, crêpe de chine, organza and velvet, magnifies Olympian furs, all in lustrous purples, deep-space blacks, nebulous whites, glittering garnet, enigmatic blues, moonshine silver, and the afterglow of boreal splendour.>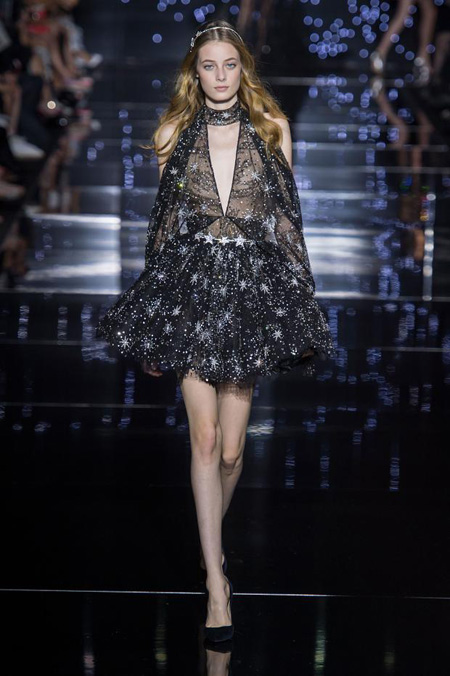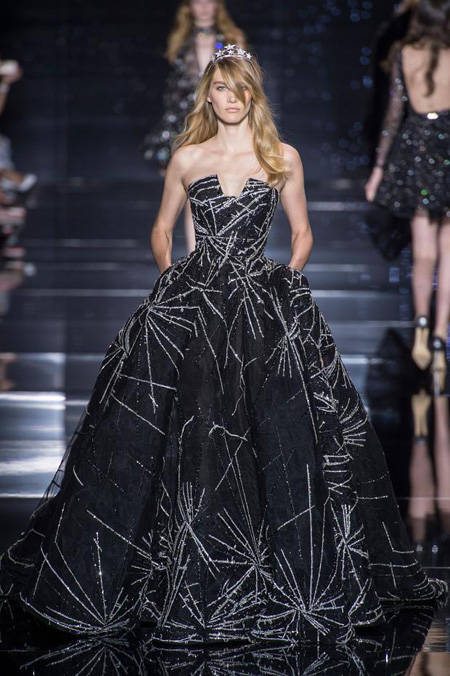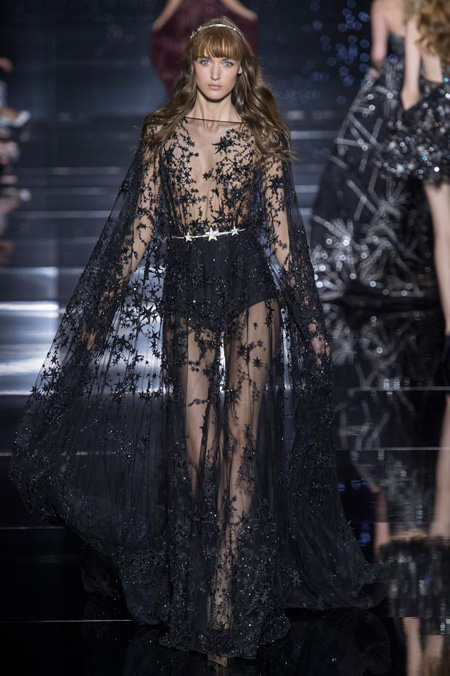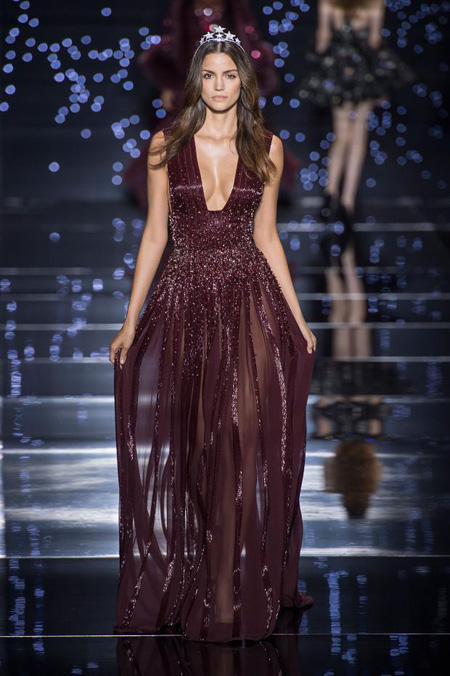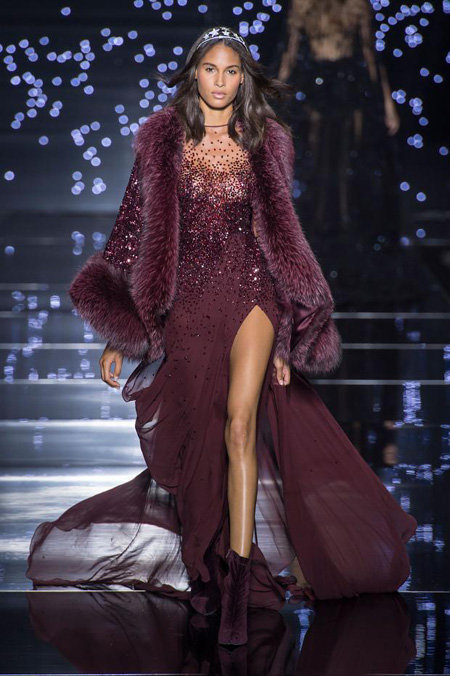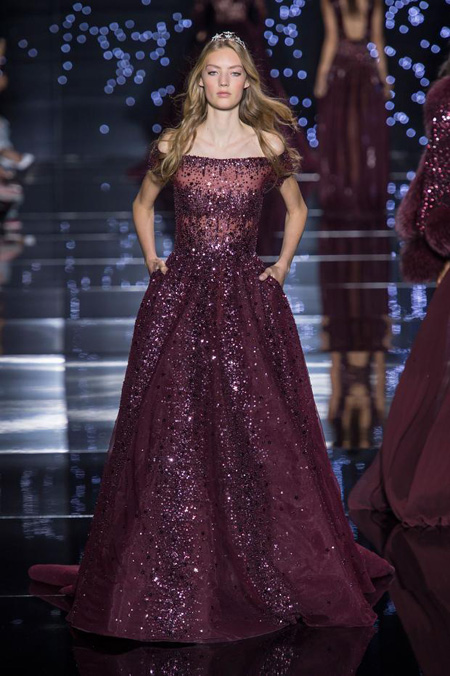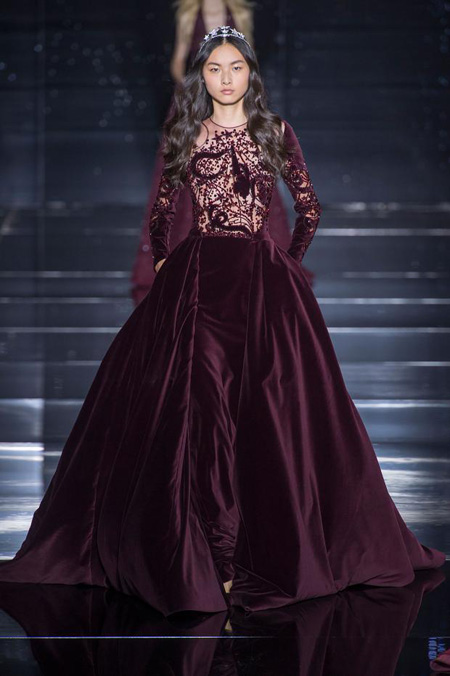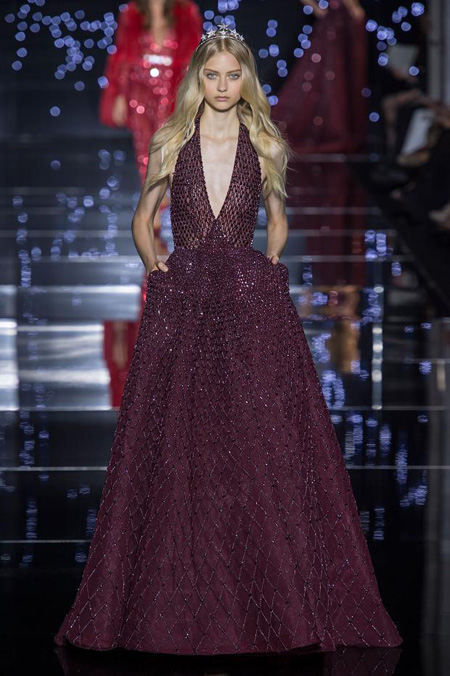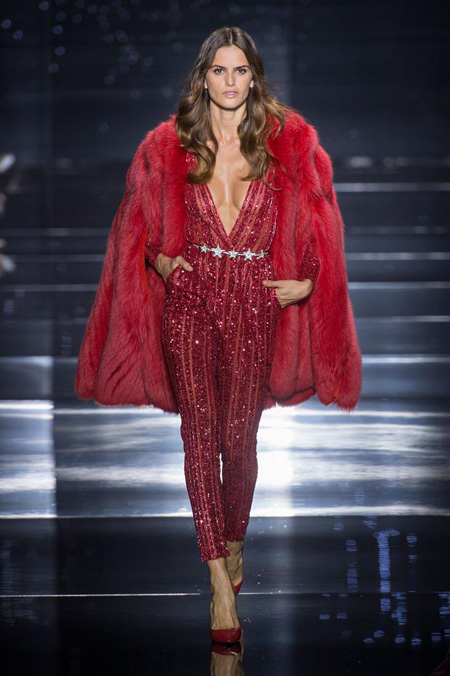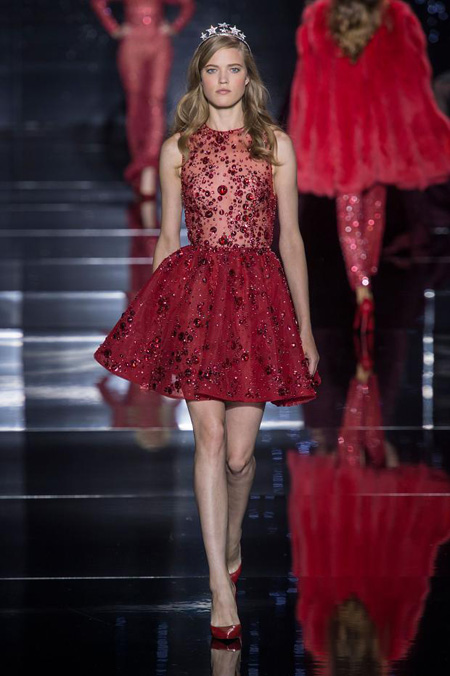 Celestial Bodies: A cluster of dresses, long and mini, slinky sheaths and wispy creations, heavenly raiment for sensuous divas, bringing stellar décolletés and diaphanous coverings slashed high as befits the patrician, ethereal draping, nipped waists, and bouffant skirts. Sheer charisma. The stars also trek in form-hugging bodysuits and jumpsuits, further magnified by a torrent of coats, capes, and stoles, as exquisitely sensuous as they are indispensable to their personas.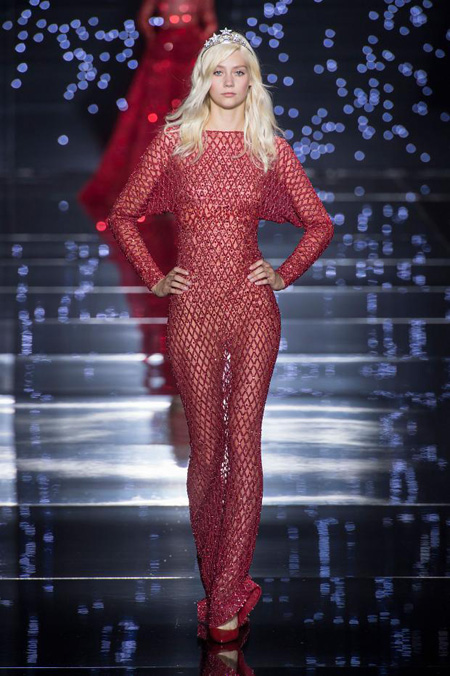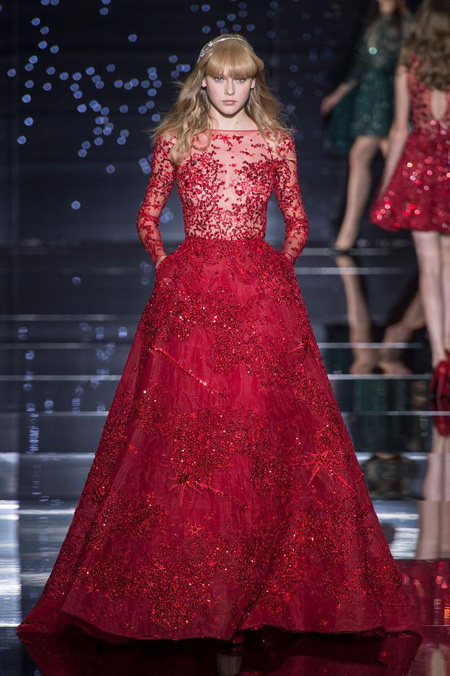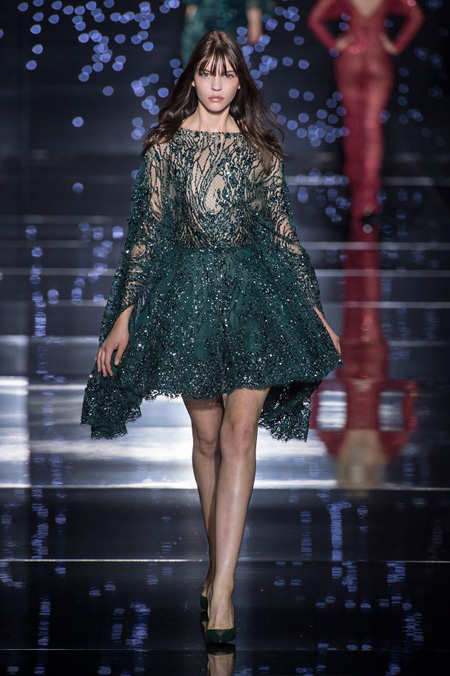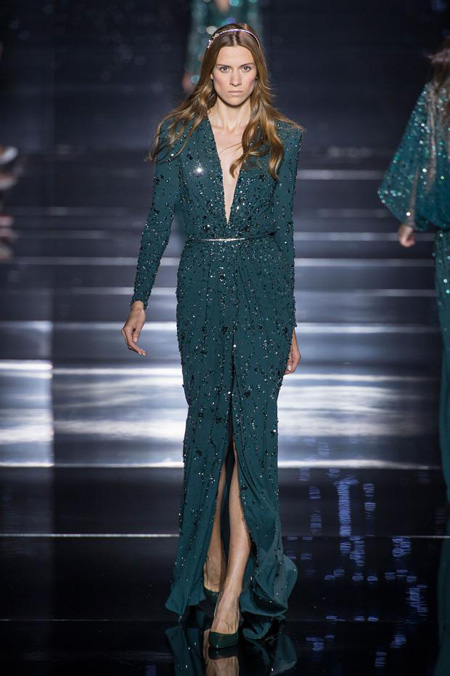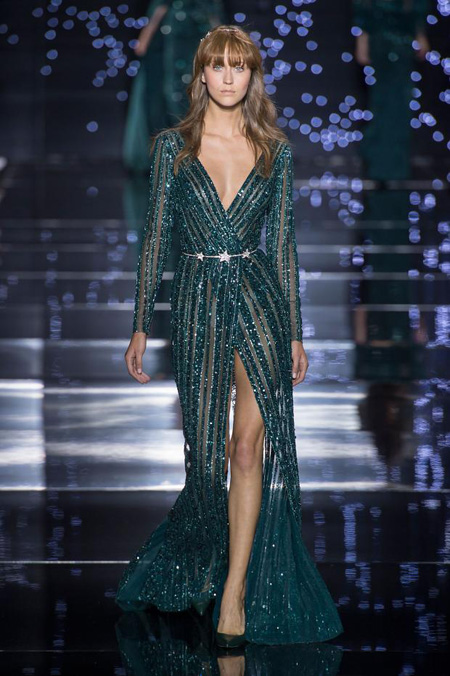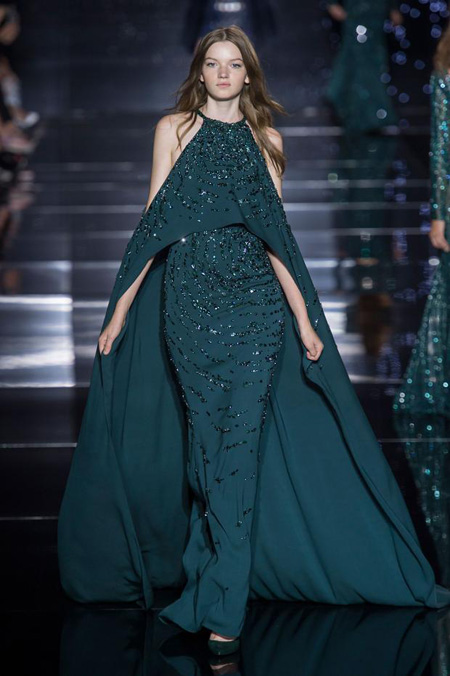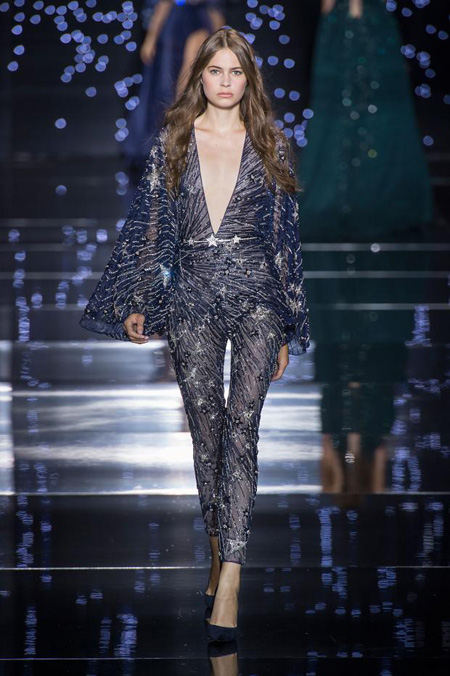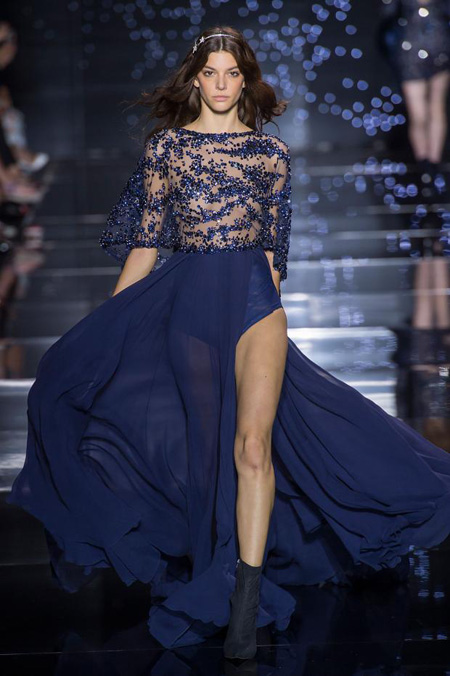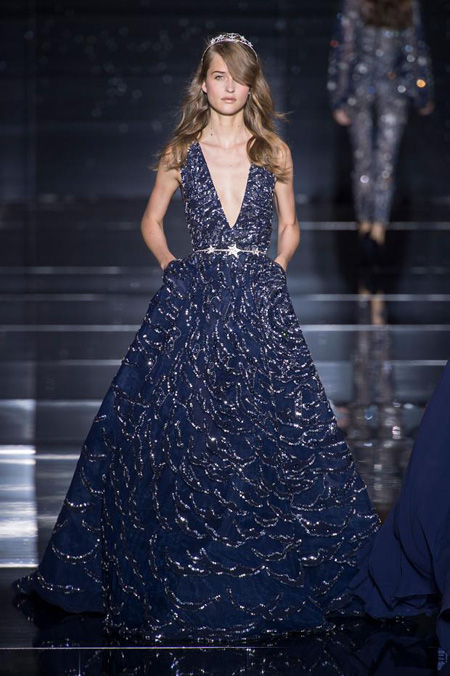 Fatale attraction: Ethereal refinement is everywhere, effortlessly magnifying the irresistibly feminine, a starry portal into a wholly new dimension of couture at its most authentic.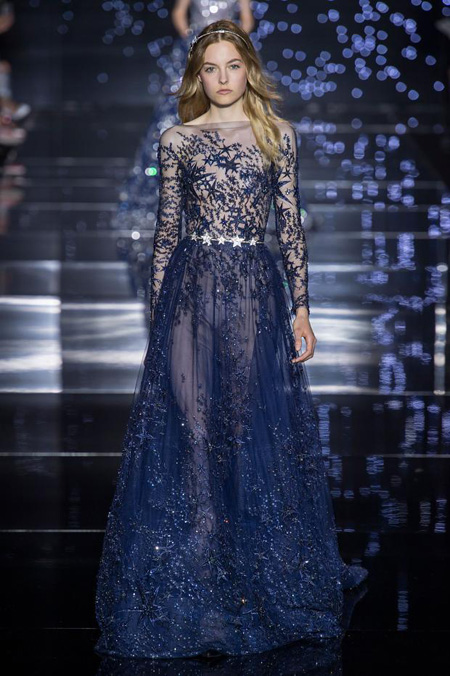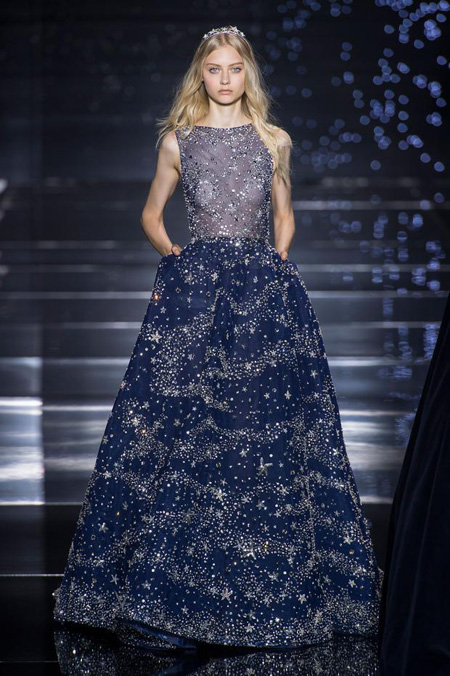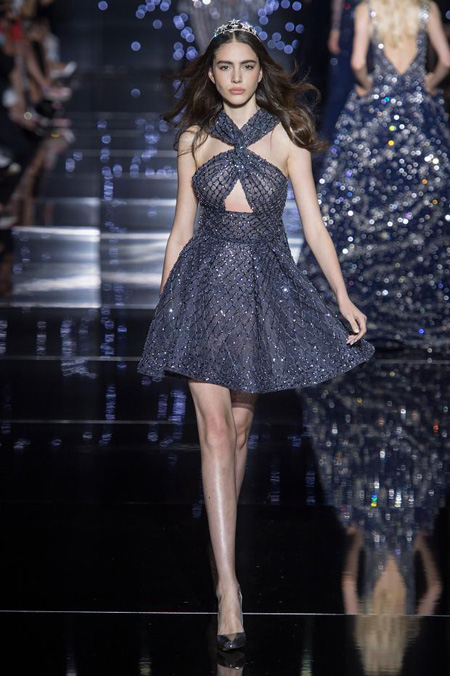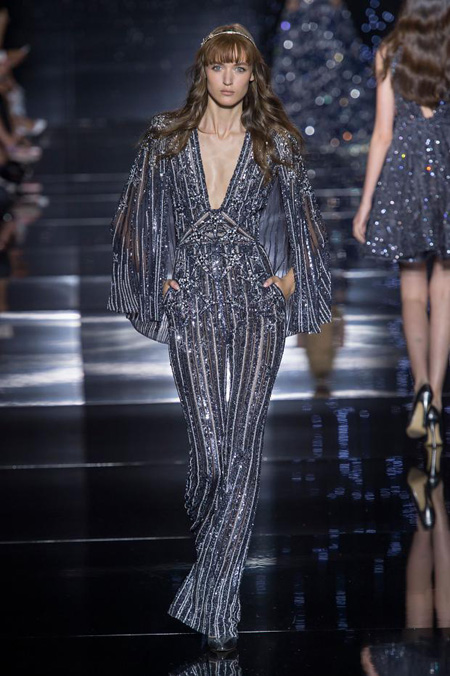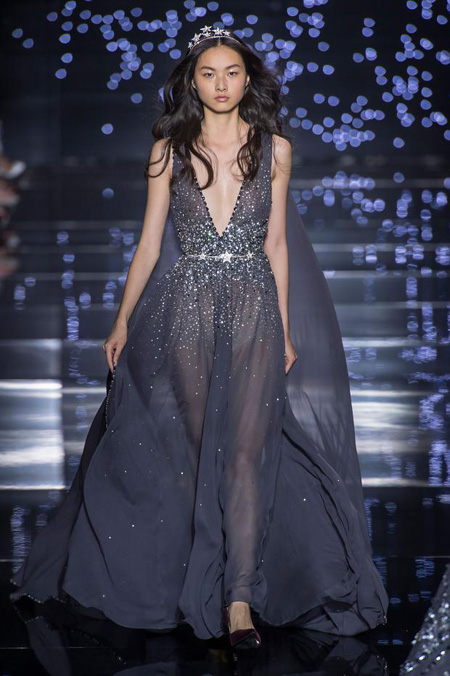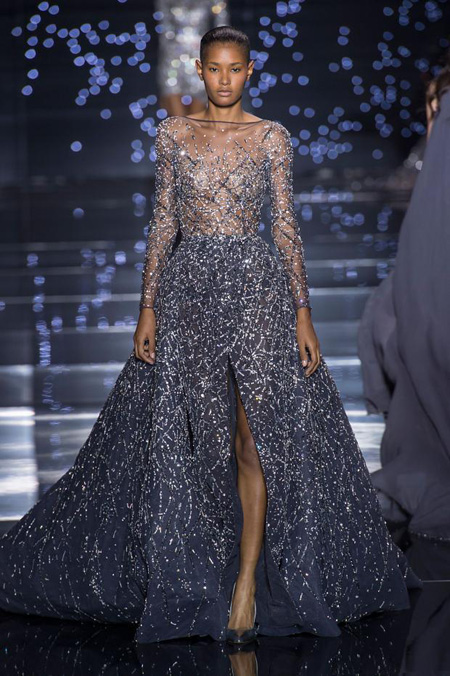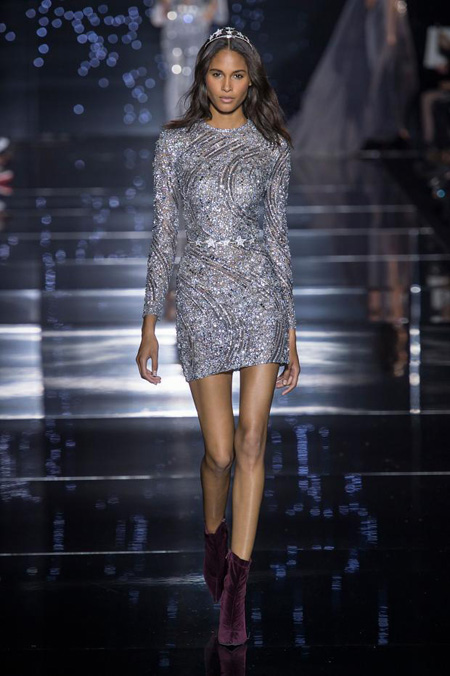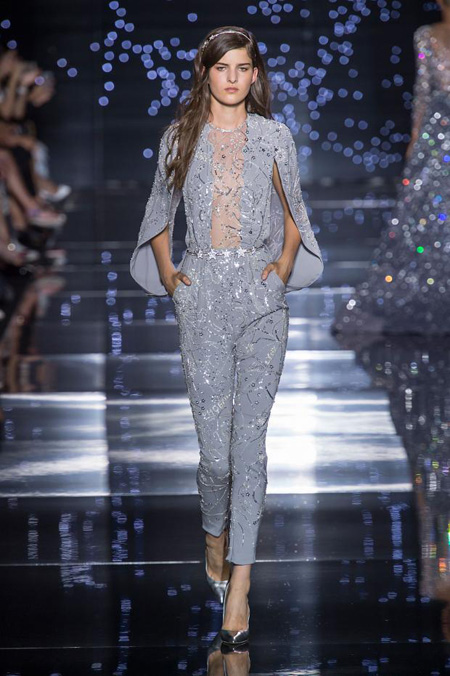 Lunar SunlightsIn seventh heaven, the décors orbit the party, eye-catchingly capturing the stellar glow of eternal beauty. A shower of comets, of asteroid stardust, graphic starmaps of the zodiac, constellations of embroidery, spangles and crystals enfold magical nights in a parallel universe of dream and mystery.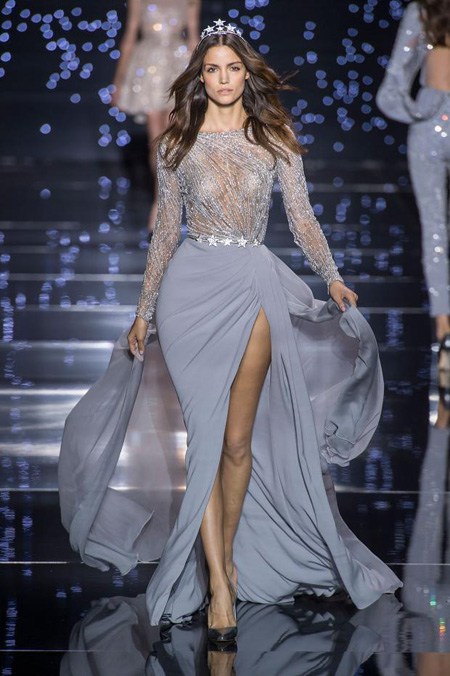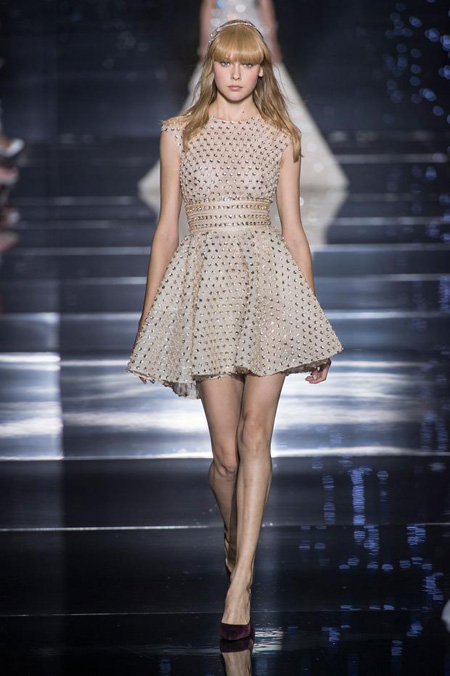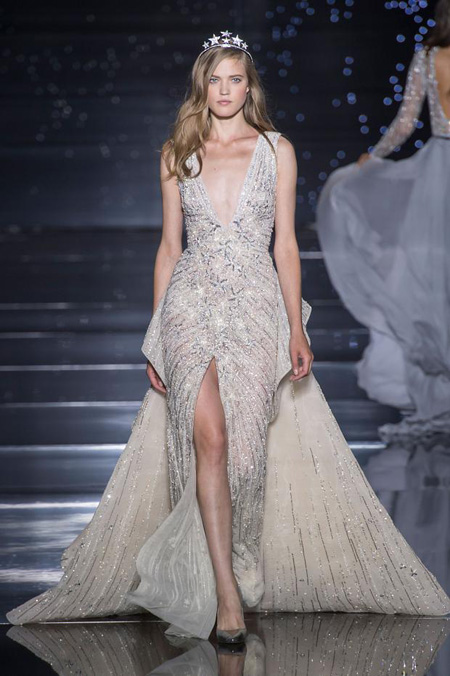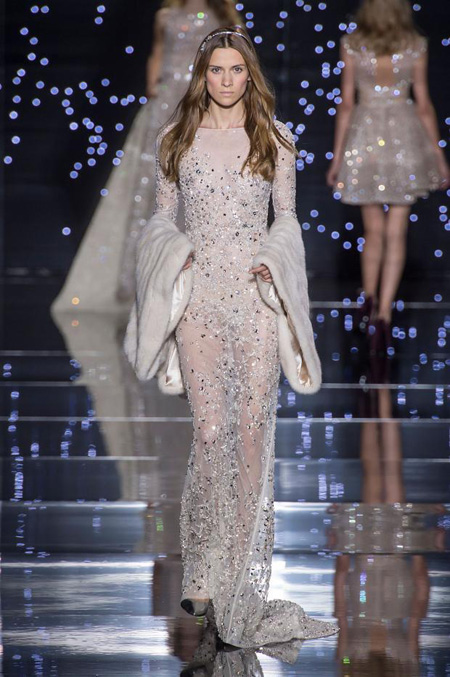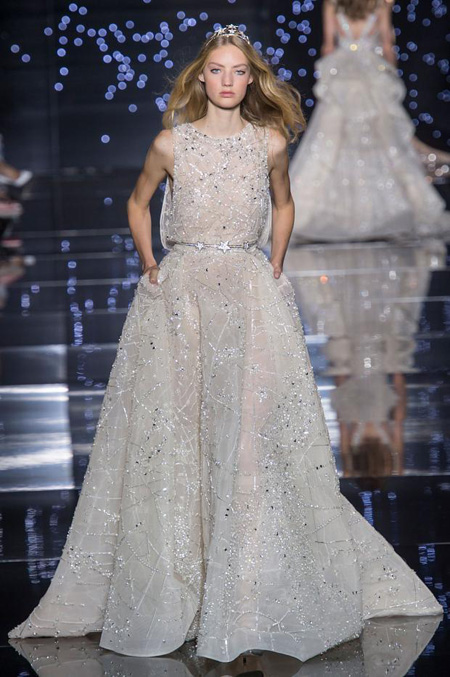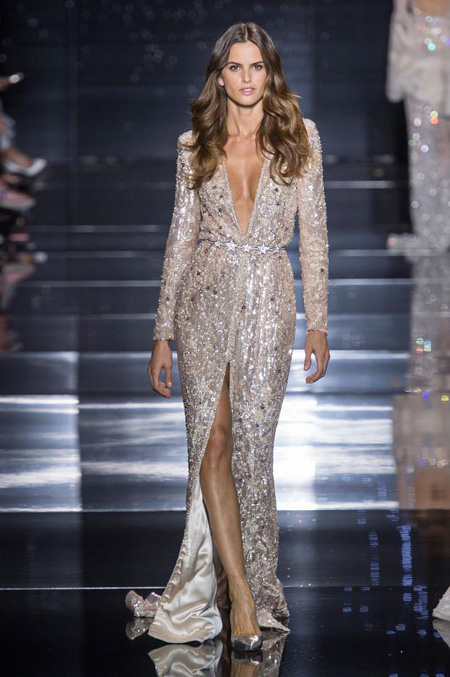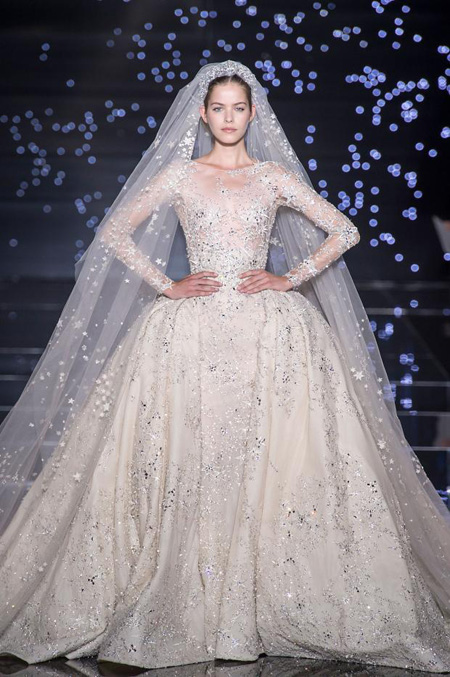 Photos: fashionising.com
Information: zuhairmurad.com


Hits: 13145 | Leave a comment