Asahi Kasei will present Cupro and ROICA fabrics during Premiere Vision autumn salon in Paris
Come to booth in Hall 5R 91 and see, touch and feel newness in the Cupro and ROICA™ designed for The Modern Wardrobe where everything can now work perfectly, beautifully and smarter for you. From foundations to tailoring and jersey separates, or occasion wear, active sportswear and hosiery and accessories… today, all are crafted and designed exactly to suit the modern consumer. And here, more than ever, Cupro is pivotal in delivering these amazing fabrics.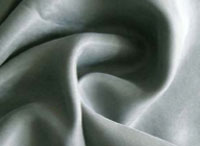 Cupro … Feel Precious
Cupro is a refined, matchless material with an exquisite touch. Famous for high quality linings, the smart science and a naturalbased resource behind its invention now delivers its cool and sensual experience for all fashion items in The Modern Wardrobe To anticipate this, Asahi Kasei are launching 3 new, extra-refined qualities that emphasize Cupro's unique and supple, skin connecting experience.
Cupro FF, a new Micro fine quality with extra softness, super-fineness and drape for new levels of weightless, silk-like luxury. Feel the cool luxe touch of new dress weight veils, ceremonial sari materials and deluxe nightwear. Enjoy a fluidity and lustrous optic that has a unique personality unequalled in the market.
Also new is the Matte filament thread, Cupro DF, which subtly seduces the fingertips with its petal soft, powdered touch. Practically it is completely opaque, protecting from UV, but its star quality emerges in its butter-soft, angel-skin finish, that's completely unique and original to Cupro.
The final Cupro introduction is a new staple spun production that offers an everyday, luxury touch that is natural in feel with low pill luster. It is a practical response for modern underwear, essentials, sport and leisurewear that all benefit perfectly from Cupro's natural antistatic and heat regulating properties.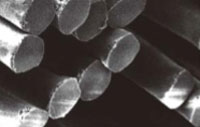 Supporting this new development program, and the growing demand for Cupro, Asahi Kasei are pleased to announce investments in a 10% production ramp up from 15,000 to 16,500 tons per year, helping to ensure this one-of-a-kind exquisite product becomes an everyday part of The Modern Wardrobe for all.
Rendez-Vous for ROICA™
ROICA™ is the premium 'Advanced Fit for Living' stretch fiber that comes in a range of smart functions. ROICA™ shapes comfort with quality, performance and fit, adding value with values everyday for every fashion need. And today, Asahi Kasei launch two completely unique, first-tomarket advanced stretch concepts.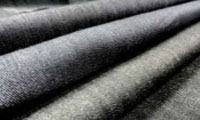 The first is ROICA™ ECO-SMART. Designed to match the new era of environmentally responsible fashion, this unique elastomeric stretch function is dedicated to a new and more responsible manufacture. It's a true world first! An eco-friendly, stretch yarn that is fully GRS certified with environmental benefits. Its manufacture uses more than 50% pre-production industrial waste and is designed ethically for customers with a matching vision.
ROICA™ COLOUR PERFECT is the second 'gold standard' innovation to be announced at this Premiere Vision. It is a high quality, first to market, dye-able to match stretch yarn that gives a beautiful, no sparkle, flawless and even matte finish to many products. ROICA ™ COLOUR PERFECT match dyes to most fibers including, wool, silk, polyamide and for the first time all cellulosic including cotton, viscose, Tencel, Modal and of course Cupro. You can see this for yourself in Paris with a full selection of fashion fabrics, legwear, hosiery, lingerie and outerwear. And, for some yarn counts you can even combine both these superb functions together, making it the first SMART COLOUR premium stretch. A true multi-functional ROICA™ that combines emotion with beauty!
ROICA™ has made a partnership with the textile division of the ERCA Group, a leading expert in processing, to facilitate the market introduction of finished ROICA™ COLOUR PERFECT products. ERCA offers expert coloration and process advice to dye houses and manufacturers to secure 'perfect' results!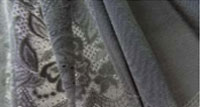 And because of increased market demand, and part of its strategic investment plan, Asahi Kasei are pleased to announce a 40% increase in production at the ROICA™ plant in Thailand this year. The Paris Rendez-Vous will show a complete Cupro and ROICA™ Fabric Gallery with a full range of fabric and garment creativity, where credit for some new and deep innovations must go to the Asahi Kasei A-CUBIC facility at its headquarters in Japan: a research and trend observatory center, at the heart of the company's dedication to premium and original innovations.


Hits: 4629 | Leave a comment