Anouk Wipprecht's 3D Printed Audi A4 Dress Collection Brings Incredible Virtual Reality to Fashion
Just when you think you have seen everything there is within the fashion industry, something always seems to jump up and grab you unexpectedly. For Dutch designer Anouk Wipprecht, her work not only does this from time to time, but just about every piece of fashion that she designs will leave you either totally awe inspired or incredibly freaked out. She is known within the fashion industry for taking things to a level previously unthought of, and within the 3D printing industry for exhibiting the potential the technology provides for the future.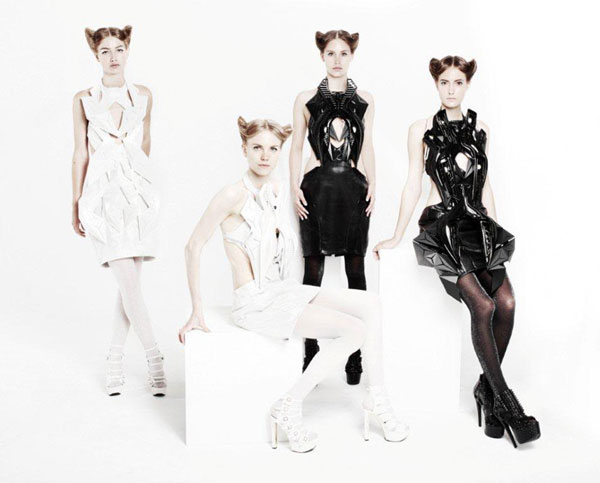 Now, Anouk Wipprecht, in collaboration with Philip H Wilck of Studio Palermo, has teamed with car manufacturer Audi after they contacted her two months ago to create not one, but four individually designed dresses, themed after the all new Audi A4. Earlier this month at Audi City Berlin, she debuted this all new collection which is as futuristic as you can get when it comes to fashion wear.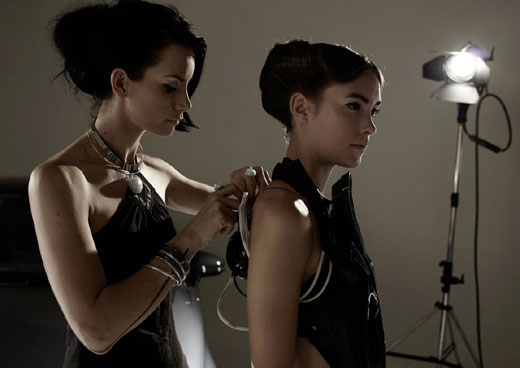 "I scanned the models' figures, curves and bone structure using Intel RealSense," Wipprecht tells 3DPrint.com. "The pieces are [then 3D] printed in SLS in PA-12 and are based on the new Audi A4."
The result?
Four mind boggling dresses which combine a unique type of virtual reality into clothing that can work side by side with a driver of the luxury vehicle.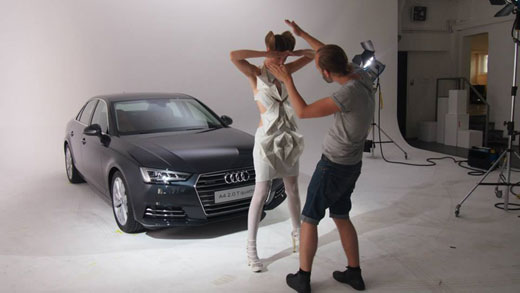 "I think that it is really important that high end technology gets more emerged with everyday objects or everyday vehicles, but also everyday fashion," Wipprecht explains. "As soon as you go into the notion of having a system that may be able to sense things around you, around objects, around a vehicle, that is also able to sense you as a person, or as a driver, or as a wearer…. I think the notion of virtual reality, nowadays, is too much embedded into the computer, into the screen. For a vehicle, like the new Audi A4, you can have something that actually makes sense, that really creates a connection between yourself and a vehicle."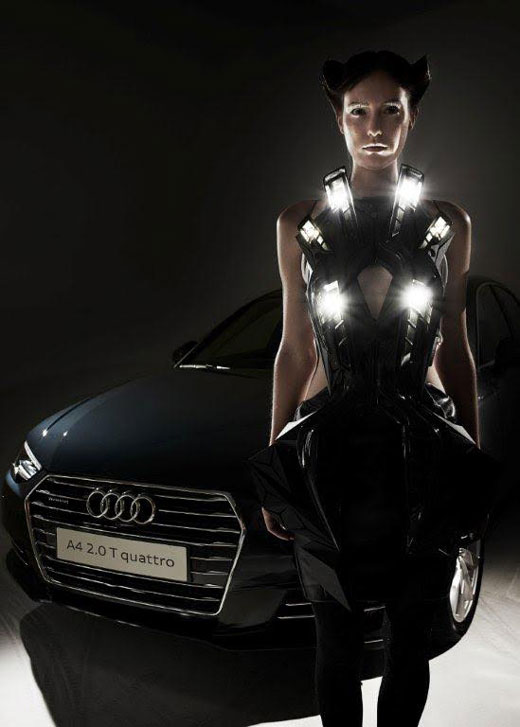 Wipprecht spent a lot of time sitting down with the developers of the Audi A4 to try to figure out their inspiration for the design, and understand the design elements themselves. For example, the front of the car is based on a diamond shape, an aspect which she ended up using in the creation of her dresses as well.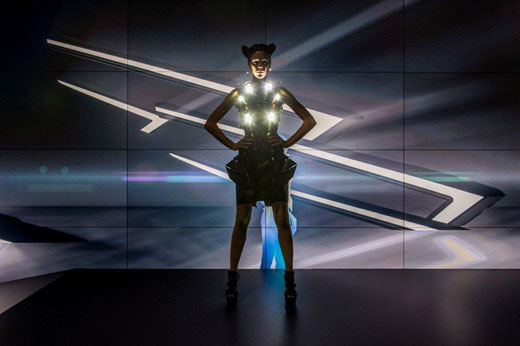 Included in her designs is the Projection Map Dress which is based on Audi's Virtual Cockpit, featuring two shields with embedded Audi Ultrasonic RangeFinder sensors within them. She included custom PCBs with 2x 20W High Power LED within this design as well, and it features a 3D printed polygon design that is projected onto based on Audi's Virtual Cockpit.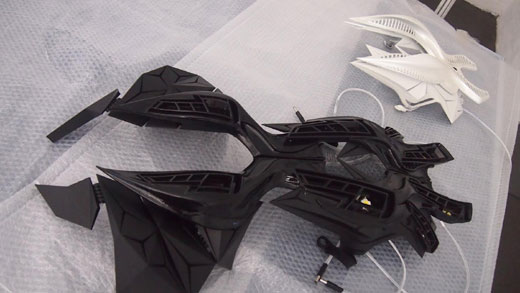 The main dress in the collection features Audi's LED Matrix lights which are capable of emitting 60 Watts of high power LED lighting through a special 3D printed LED matrix shape. In the future, Wipprecht tells us that she will be adding lenses to the LEDs to give it a more finished look.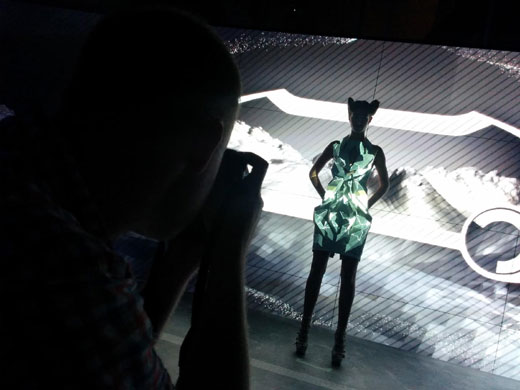 The designs were created using Autodesk Maya, with additional detailing added with Rhino. Wipprecht chose to 3D print her designs with a materials called PA-12 because it creates very strong, flexible moveable parts, just perfect for allowing her models to walk and move freely. The entire project, as Wipprecht tells us, took her 5 weeks to complete, with each dress taking about 3 days to print.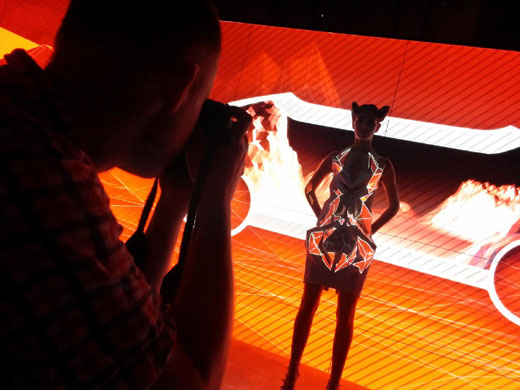 For those of you interested in seeing these dresses firsthand, they will be showcased at Audi City Showrooms around the world, with Berlin, Beijing, London, and Milan currently on the schedule.

Photos and information: 3dprint.com


Hits: 6678 | Leave a comment