MagRuss Autumn/Winter 2015-2016 collection
Between the evenings and everyday life, there are a lot of interpretations, but the perfect choice for Autumn/Winter 2015-2016 season are the colors with metallic sheen and seductive wine shades.
They are suitable for formal occasions and more casual setting.
The new collection Long Lasting Effect Nail Polish is a great range of bright and flashing to deep burgundy and dark shades. They dry quickly, applied gently and they are very durable!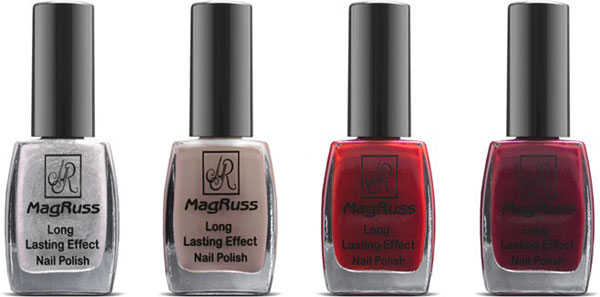 The most outstanding shades are:

Metallic elbow
It creates an atmosphere of mystery, but not unfathomable and dreamy, and demonstrates a willingness to risk and adventure! Whatever the color of nail polish you selected during 2015-2016, it will be modern if it is metallic.

The neutral palette
You can not go wrong with the current trends, if you select neutral and natural shades. It is desirable to use them at short and slightly rounded nails. One bright makeup fits pretty well the natural color of the nail polish.

Dark colors
Bordeaux and other similar shades reflect the transition from summer to winter and they are always up to date. Without them pass nor Grunge or Gothic style, which could be also seen on the catwalks of Paris and New York. These shades stand superb even the nails are short.

Red
Red nail polish is never out of fashion, it is always current, always first! In autumn range it is a classic red wine and only burgundy shades are allowed.


Hits: 4583 | Leave a comment