C.L.A.S.S. Tour Presents the Autumn/Winter 2016-2017 Eco-Smart Collections
C.L.A.S.S. the international Milan based eco-smart resource platform , is pleased to announce the third edition of its WORLD C.L.A.S.S. TOUR presenting the latest trends and promoting partners' smart textiles to selected brands and retailers . Thanks to the Italian Trade Commission's support, they will provide spaces in New York, Madrid, Paris and London , while for Copenhagen stop we are pleased to confirm the partnership with Danish Fashion Institute (DAFI). This year the Tour visits include:
- Milan 8th – 10th September 2015
- Madrid 23rd – 24th September 2015
- Copenhagen 28th – 29th September 2015
- London 30th September and 1st October 2015
- New York 6th – 7th October 2015
- Paris 9th October 2015
- Dubai 1st – 4th November 2015 (new entry)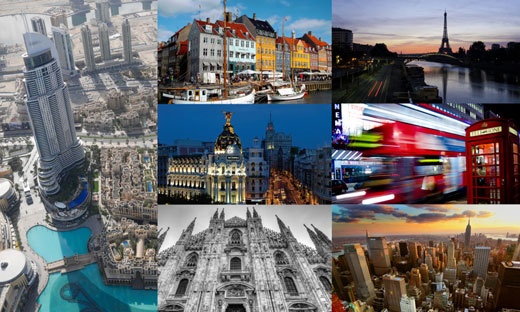 In 2015, Giusy Bettoni was appointed, Ecological Textile Advisor to the Board of the Arab Fashion Council. This is one of the world's biggest non-profit organizations, a Civil Society Organization that represents the 22 Arab countries whose aim is to promote and disseminate creatively about the Fashion Industry of the Arab World .
"We look forward to the C.L.A.S.S. team presenting their Eco-Smart collection during Arab Fashion Week. The Arab Fashion Council's main objective is to nurture and develop the talents of young Arab designers through its strong business alliances and position the Arab World on the international fashion map", says Jacob Abrian, founder and Ambassador of the Arab Fashion Council.
In addition, C.L.A.S.S. is proud to announce the launch of C.L.A.S.S. Education, a new division of the platform. The role is to share knowledge, introduce ideas, and present smart eco-solutions to empower like-minded fashion professionals and motivate them to transform their current business model to set forth positive change.
C.L.A.S.S. Education offers dynamic customized short and long-term programs centered in Milan that specialize in design synergy, innovative textile research and strategic communication. The programs will introduce fashion professionals to a new generation of textile technologies and training that include onsite textile supply chain assessment, hands-on material analysis, luxury fashion tours, and interactive Eco-Fashion workshops . Using a design-centered approach the programs integrate responsibility as part of a progressive business model that generates a sustainable preference in today's changing marketplace.
C.L.A.S.S. Education is the brainchild of long-time collaborators, Giusy Bettoni, founder and CEO of C.L.A.S.S. and James Mendolia, creative-thinker, experienced product developer and educator. As an expert in her field, Giusy speaks at many global events about sustainable design with a focus on communication and material innovation. Additionally, James' product development knowledge, ongoing research in Italy , and academic leadership at Parsons School of Design offer invaluable insights into program developments. Together they have an extensive international network of expert collaborators and resources.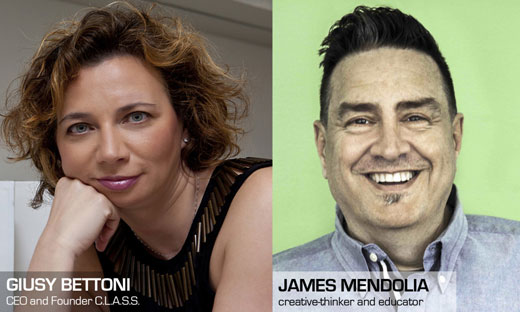 "We are excited to have James join us. His extensive background in curriculum development and sustainable practices provides a superb opportunity for us to design C.L.A.S.S. Education programs that encourage fashion professionals to make smart choices and integrate sustainability into their organization," says Giusy Bettoni, founder and CEO of C.L.A.S.S.

In January 2016 using the Milan Headquarters as a base, C.L.A.S.S. Education is offering an exciting program, Innovative Textile Solutions: Eco-Fashion Workshop, a must attend workshop for fashion designers, merchandisers, product developers, sourcing specialists and textile technicians.

SAVE THE DATE
Innovative Textile Solutions: Eco-Fashion Workshop An exciting program offered by C.L.A.S.S. Education is scheduled for January 18th, 19th and 20th, 2016 in Milan . This is a must attend workshop for fashion designers, merchandisers, product developers, sourcing specialists and textile technicians.


Hits: 4998 | Leave a comment