Autumn/Winter 2015-2016 Fashion Trends: Military style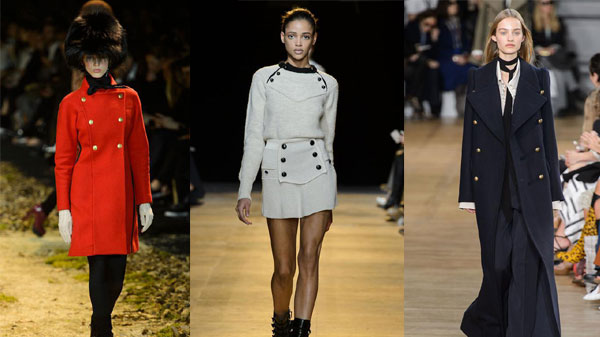 The winter season is coming and it revives some well forgotten trends. Military style is named this way because of the similarities with soldiers' uniforms. This season Military style are the uniforms of US Navy and Queen's Coldstream guards.
Usually, the outerwear is military style. For several years the military style is trendy for women's fashion, too. The coats are long and short , and typical of this style is the double-breasted closure. The models vary - from slim to oversized.
The palette is mostly in dark colors - black, graphite, blue, olive green, but this year we found on the catwalks red and white garmetns in military.
The brands which included in the autumn-winter collections this trend are: Chloe, Isabel Marant, Valentino, Gucci, Lanvin, Moncler-Gamme-Rouge.
Get inspired for a new outerwear: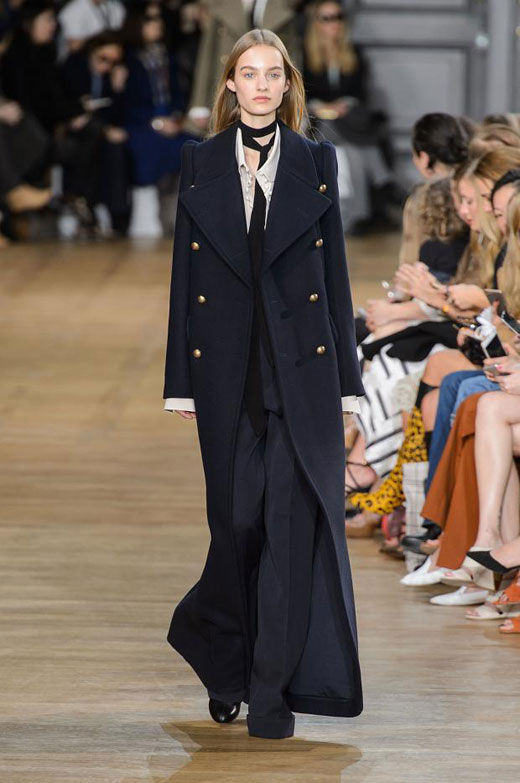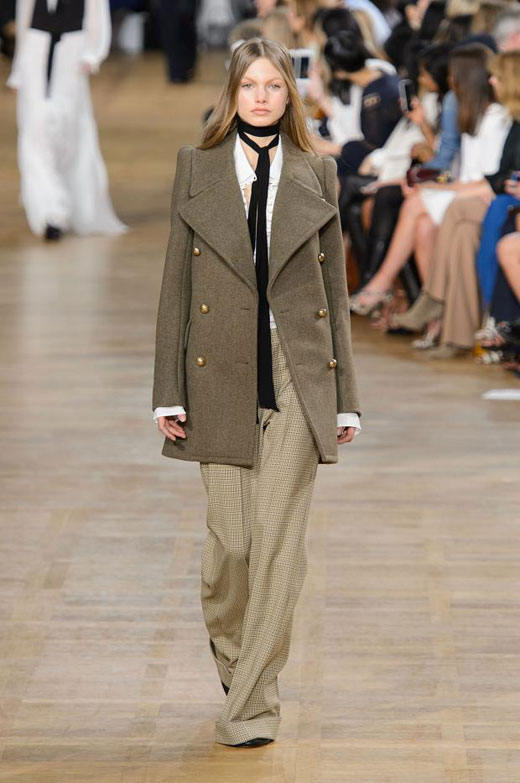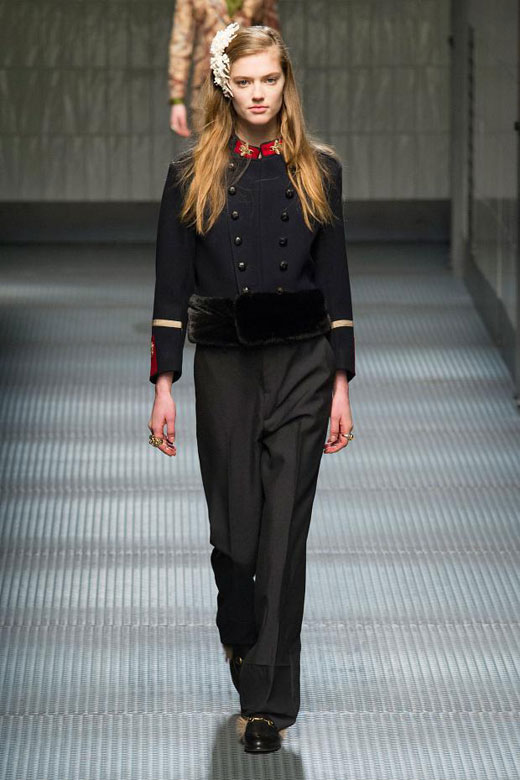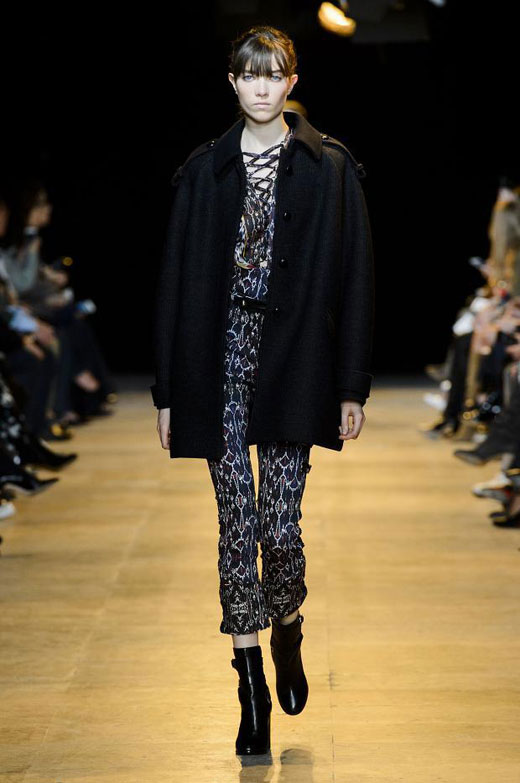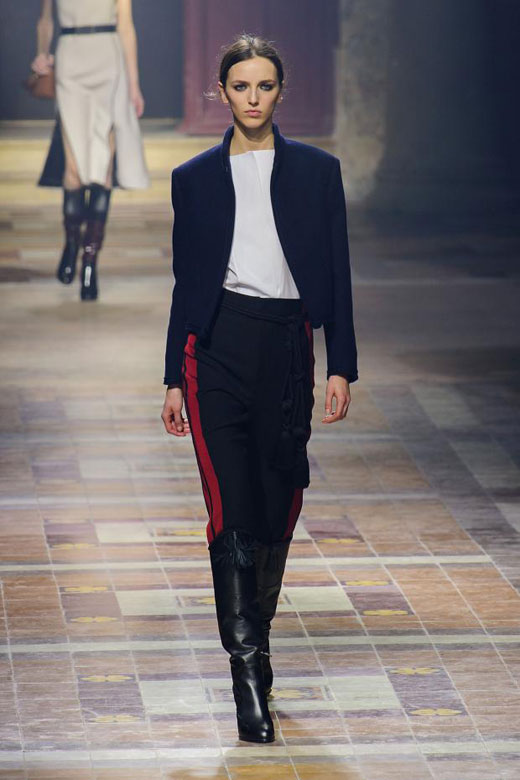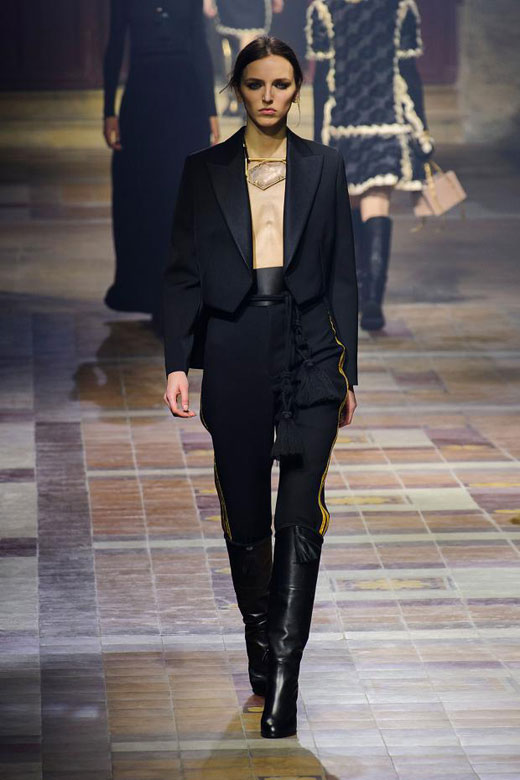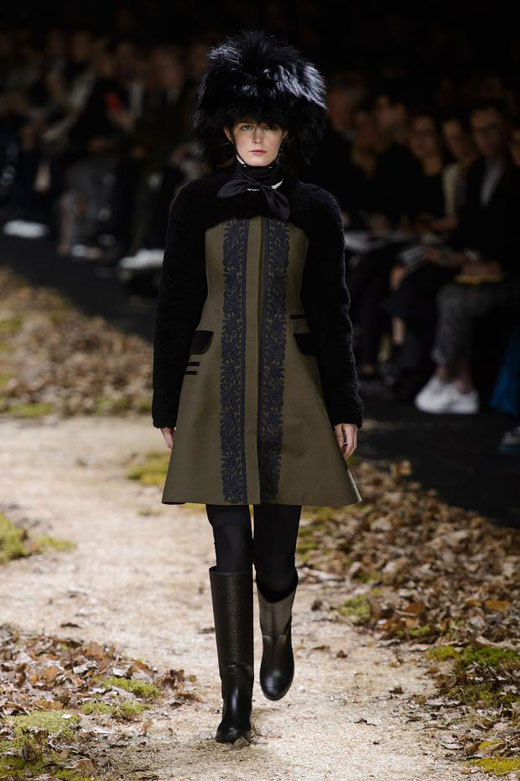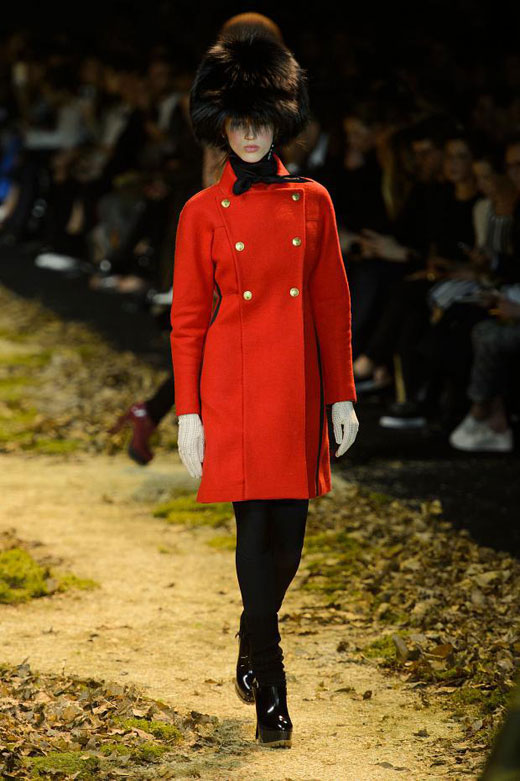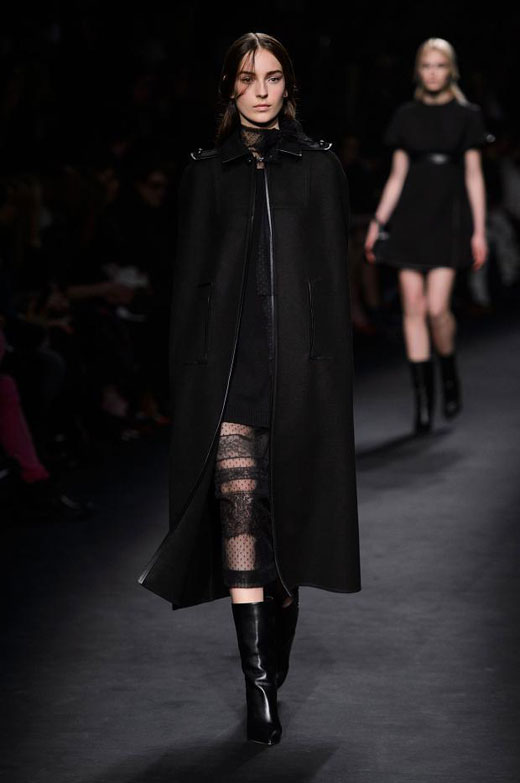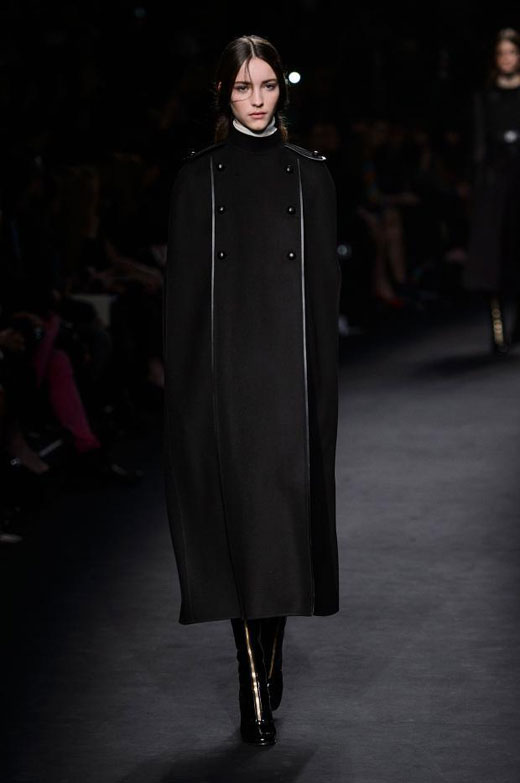 Photos:
1-2: Chloe Fall/Winter 2015-2016 collection
3: Gucci Fall/Winter 2015-2016 collection
4-5: Isabel Marant Fall/Winter 2015-2016 collection
6-7: Lanvin Fall/Winter 2015-2016 collection
8-9: Moncler-Gamme-Rouge Fall/Winter 2015-2016 collection
10-11: Valentino Fall/Winter 2015-2016 collection


Hits: 8658 | Leave a comment