Agatha Ruiz de la Prada presented Spring/Summer 2016 collection during Mercedes-Benz Fashion Week Madrid
This season Agatha Ruiz de la Prada once again plunges into a summery multi-coloured universe with her whirlwind energy and her tongue-in-cheek aesthetic. Reviving the naive femininity of the 1940s - with unmistakable references to the mods of the 1960s – Spring/Summer 2016 presents a refreshing approach to comfort. A flirty, fun and daring woman, full of "Agathist" optimism, steps onto the fanciful yet approachable catwalk. Above all, Spring/Summer 2016 collection is a highly wearable one. Conceived for a modern dynamic woman, readily on the go from office to party. The iconoclasm and experimentation with fabrics so characteristic of the house mark a continuity with AUTUMN / WINTER 2016.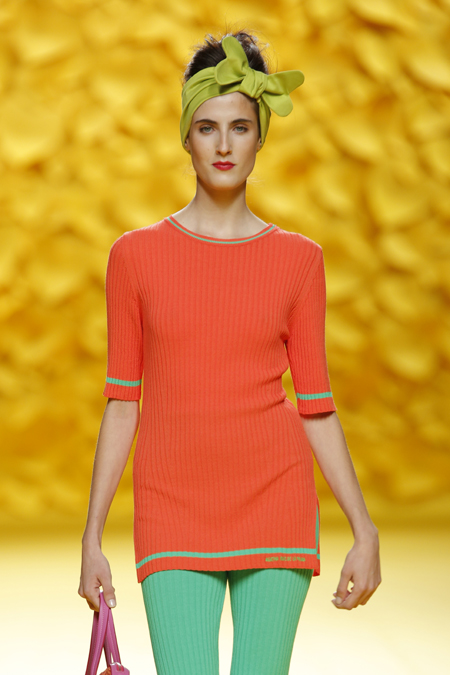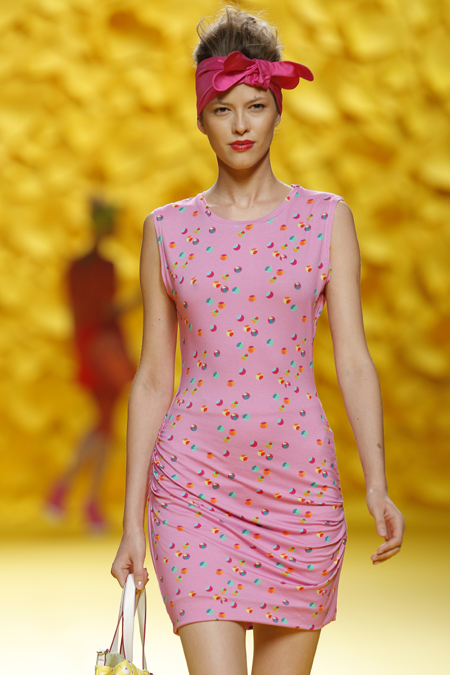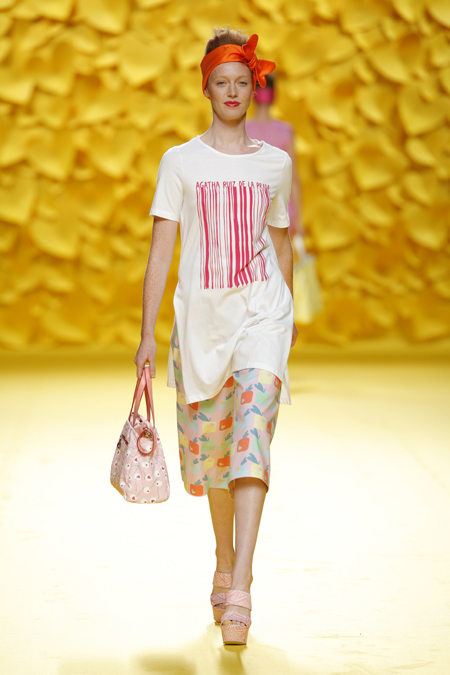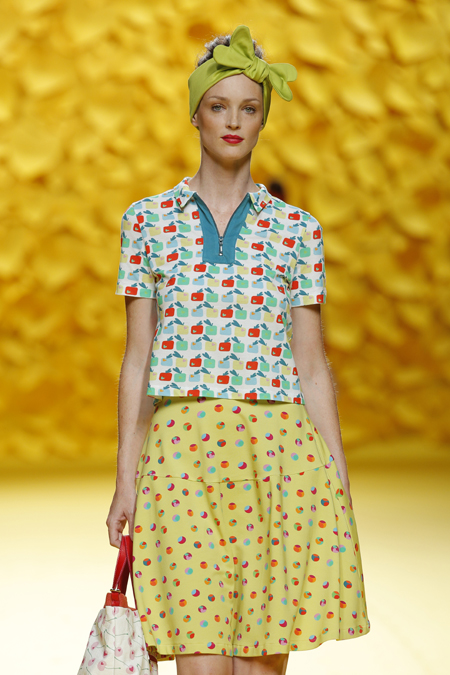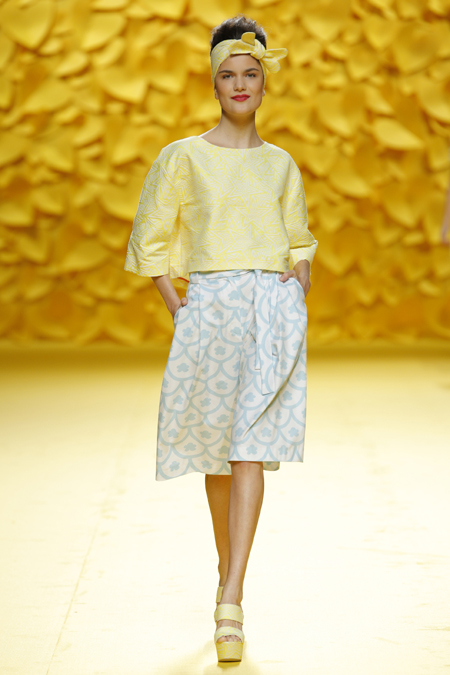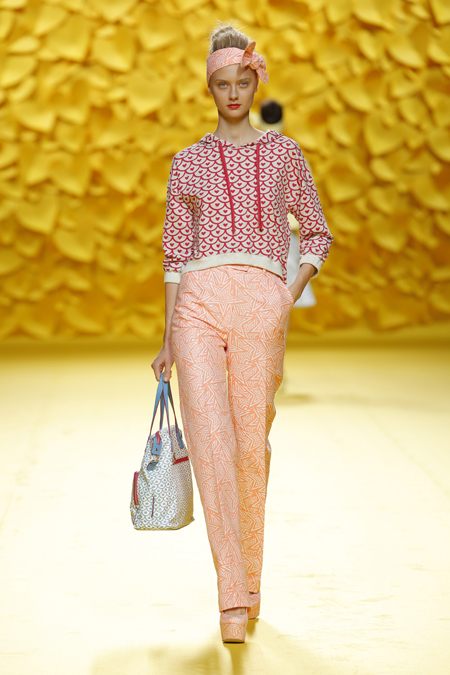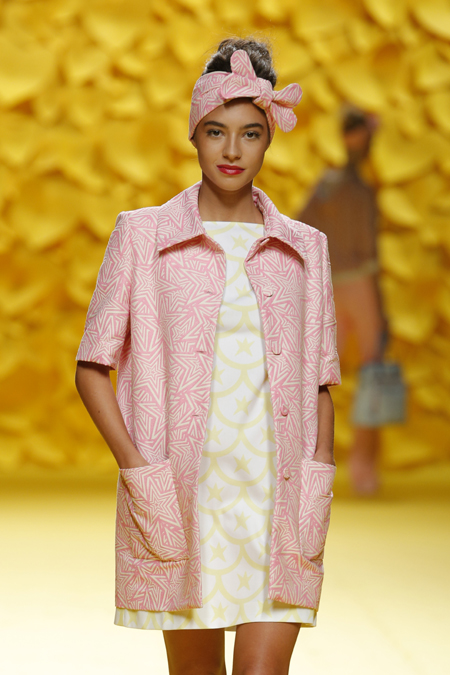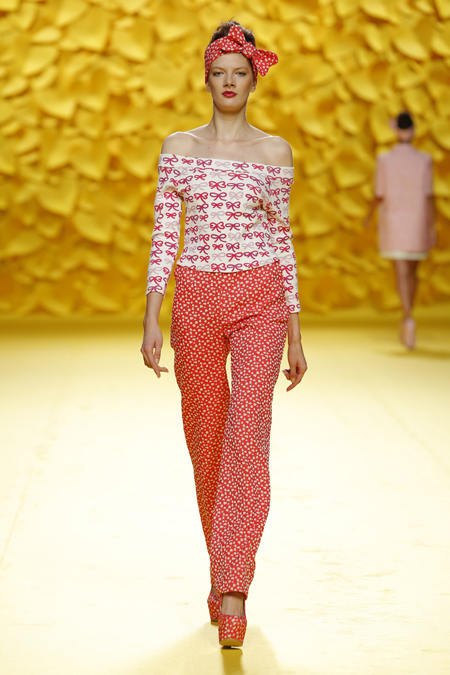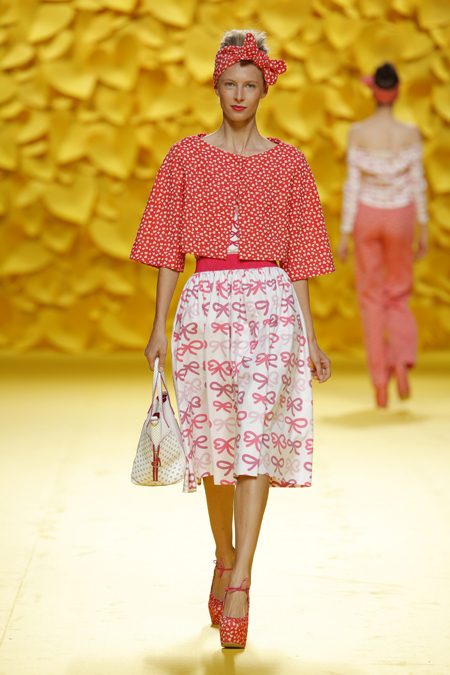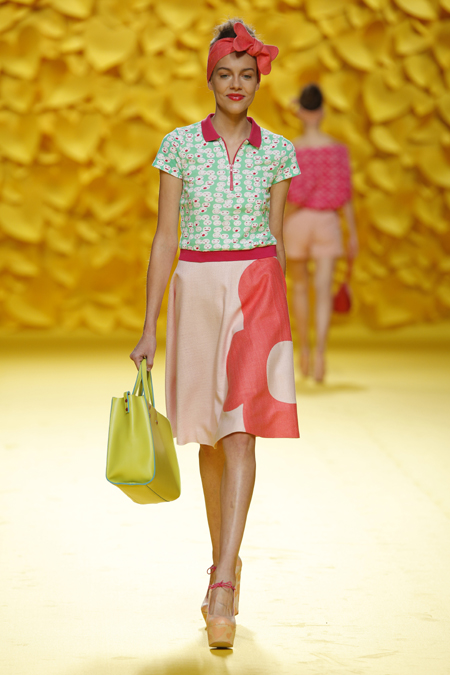 Next summer's collection is one without pretensions, in which the atelier creations serve to adorn and enrich more commercial garments. Agatha Ruiz de la Prada bets on comfort (over her more outlandish creative whims), intents on being a democratic designer, intents on designing for a modern woman that is real and wears her clothing in today's streets. In order for this woman to be comfortable in her own skin and her own clothes, the garments are wide and adaptable. Personalized rubber belts with little hearts serve as adjustable waists for trousers and skirts. Trouser legs are wide and straight, bringing an androgynous touch full of charisma. The classic Agatha sweatshirts join more elaborate pieces to create a comfortable experience that oozes improvised sophistication.
Whilst the Spring/Summer 2016 collection is comfortable and accessible, it nonetheless presents a series of luxury garments. Material quality and expert couture are reaffirmed as the indisputable core values of the season. 
Colourful 100% linens are interlaced with geometric precision. 
Rustic silks are skilfully used to build complex silhouettes. Personalised jacquards with hearts and stars, or curious foam effects, bring a playful yet refined element, difficult to recreate through simpler industrial processes. Our commercial prints are superposed on bold high quality fabrics. 
This season, "couture is very couture", having taken huge efforts to achieve perfect finishes and rich details (such as strategically hidden pockets) only perceptible to the expert eye. 
Seamless patrons, or those with the minimum possible seams, have become the holy grail of our seamstresses for this collection.
Garments with highly worked interiors- to the point of being reversible- bring opulence without precedent to a collection that is commercial in its essence. A musical wink to "Las Bistecs" and their song "History of art" (a 2015 YouTube sensation) hints to the subversive humour that is never far from any Agatha Ruiz de la Prada creation. 
This playful element is clearly on show in this light SPRING/SUMMER 2016 collection. Trompe-l'oeuil materials, fabrics that are not what they seem come into play in many different combinations. False brochettes woven into silk jacquard, diagonal cotton patchworks and silk threaded like transparent acrylics exude a sense of the comic. The couture adopts a rather "hippie" exterior, in open rejection of stuffiness in all its forms.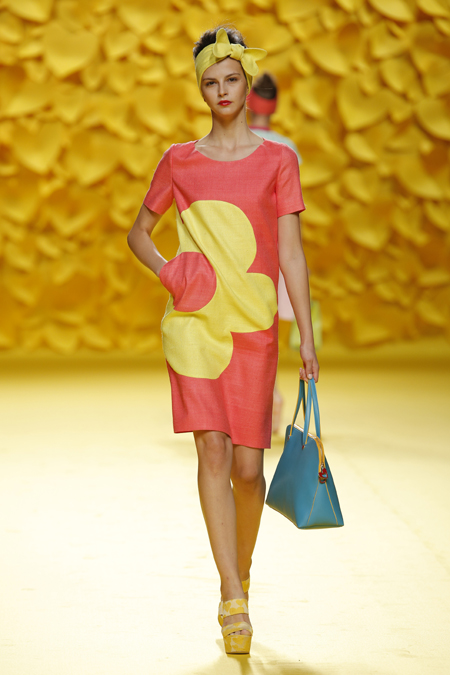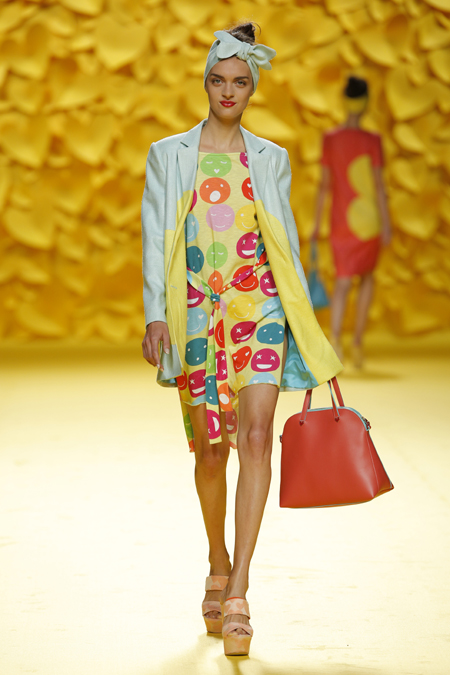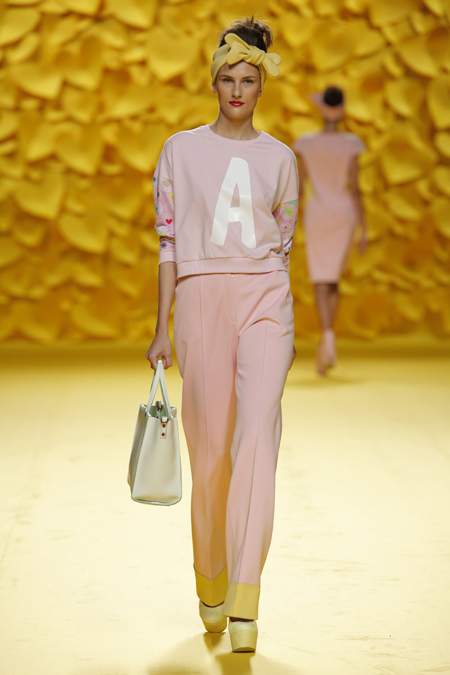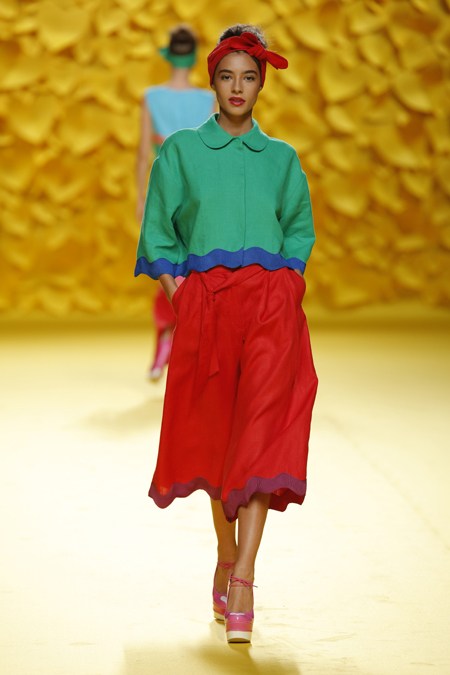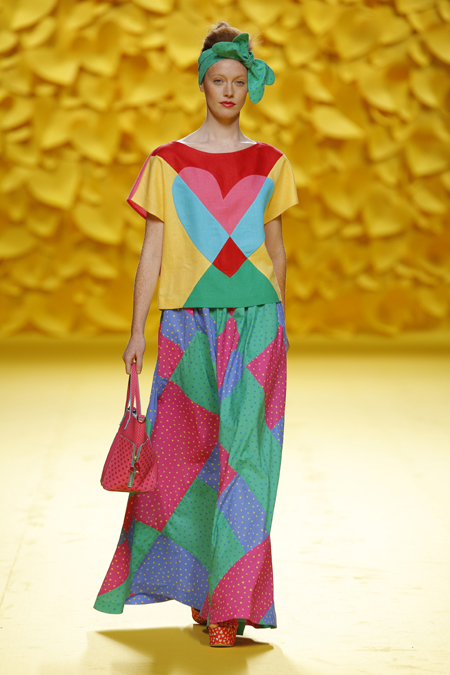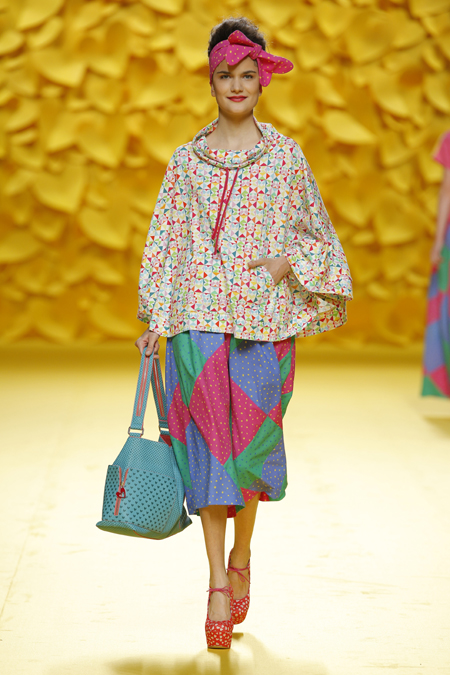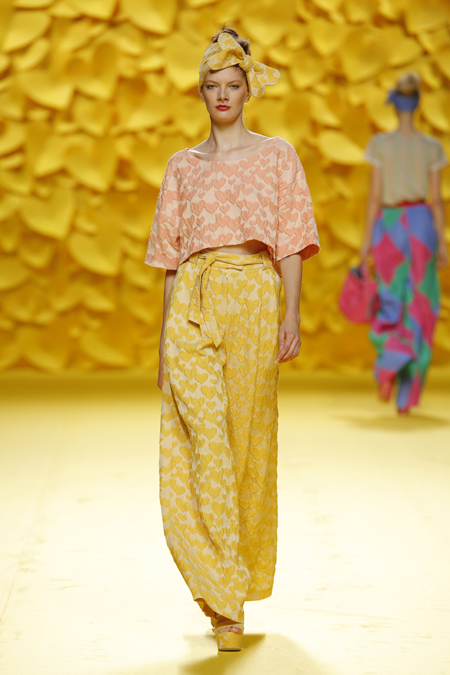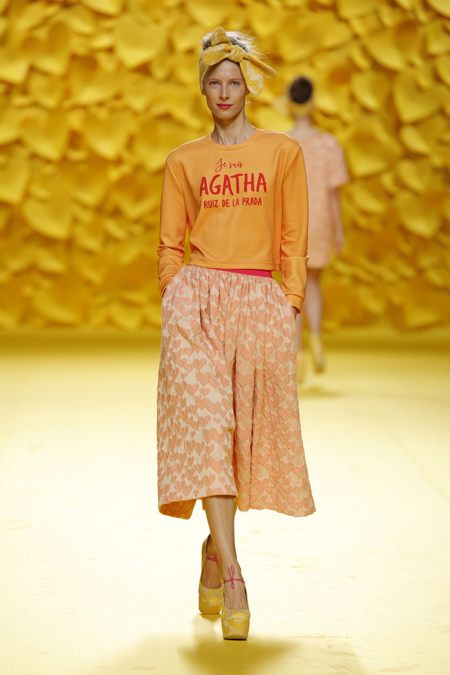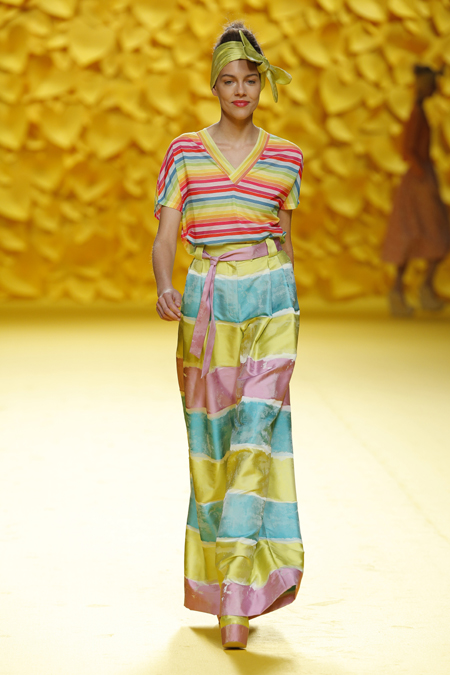 Unexpected idiosyncrasies, such as the lavish neoprene bride, covered in setoff polka dots, corroborate the anti-conformist and playful nature of the brand. A series of spectacular stained and "degraded" fringes dance to the sounds of the catlwalk, their models abstracted in agathized flappers of the 21st century. A shot of energy and charisma radically claimed by the vertiginous platforms sheathed with Agatha prints – as well as fuchsia patent leather – stomp the catwalk. At the end of the day, in the words of the latest muse Miley Cyrus, "Girls just wanna have fun".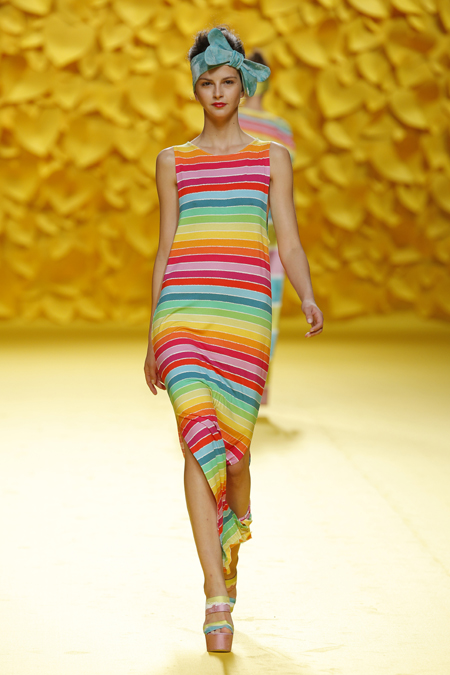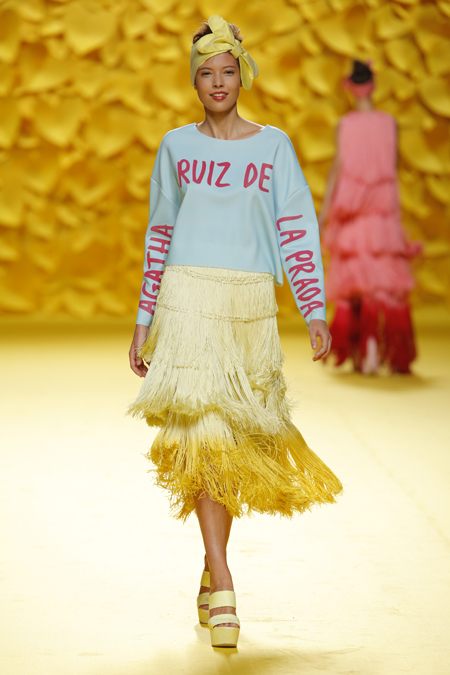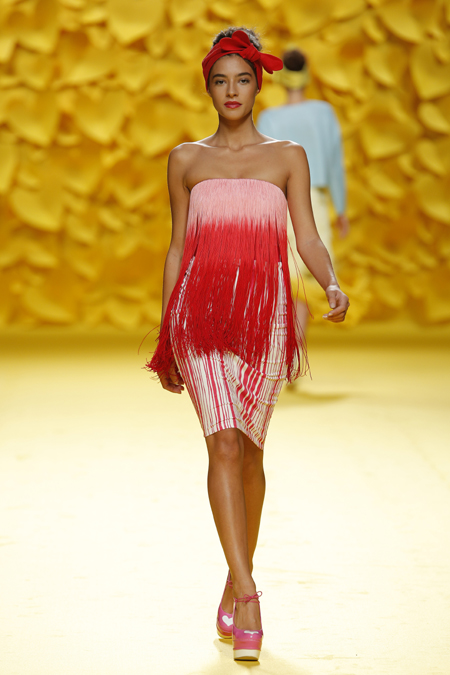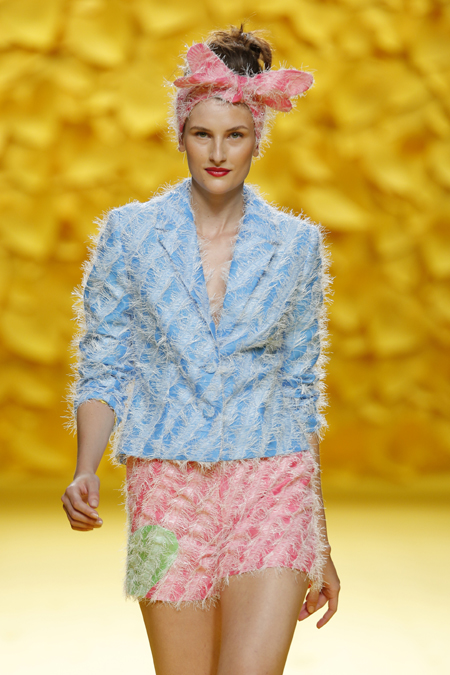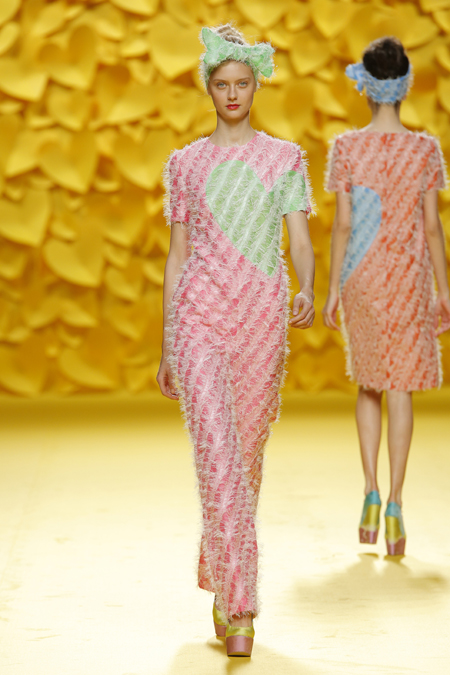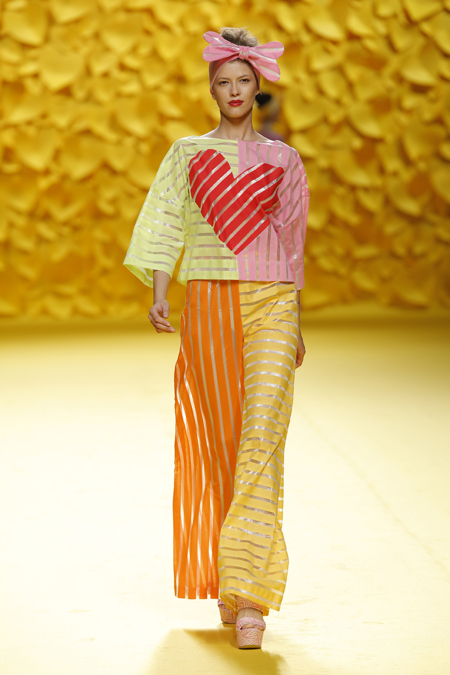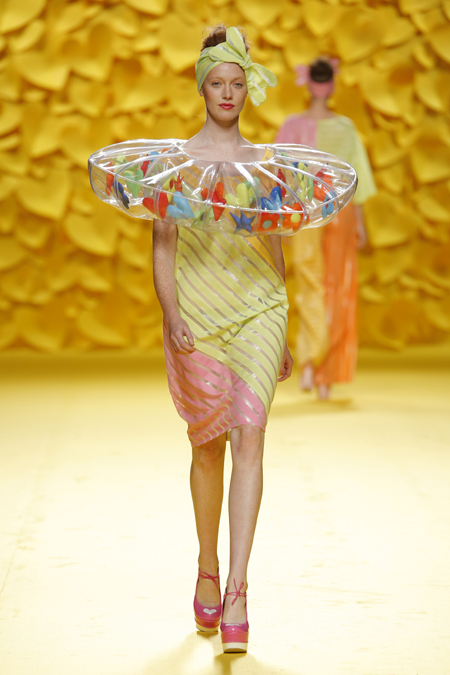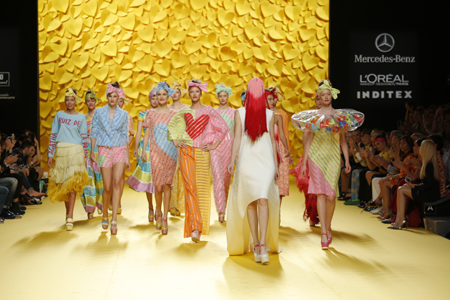 Photos: image.net
Information: agatharuizdelaprada.com


Hits: 8122 | Leave a comment