Introducing Christian Louboutin Lip Colour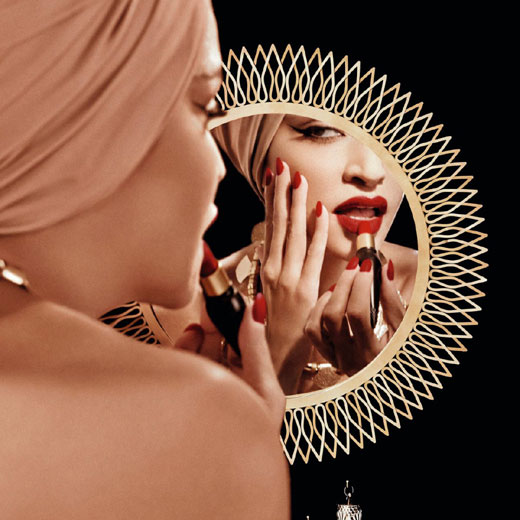 "When a woman carries a handbag, we look at her shoulders. When she slips on a pair of heels, we observe her walk. If she applies lacquer to her nails, we admire her hands. With its slow circular application, lip make up becomes a rich and sensual gesture. Whether accentuating or mattifying the lips, this little object has the ability to transform the entire face."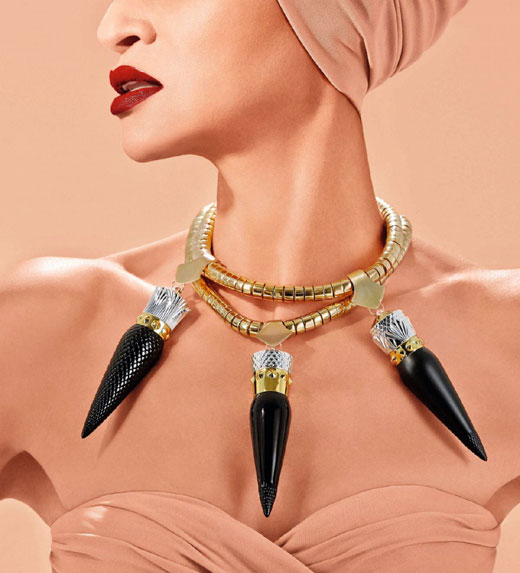 Enter 38 shades ranging from pure and innocent hues of nude and pink to vampy grapes and crimsons, led by our iconic Rouge in three unique formulas. Offering coverage ranging from sheer to full, our Sheer Voile, Silky Satin, and Velvet Matte formulas were created to nourish the lips while also providing impactful colour in a smooth and sensual application. Inspired by ancient symbols of power and beauty, Christian fabricated a lipstick like none other—an objet d'art designed to be worn not just on your lips but as a talisman inspired by the artistry of Art Deco and the ornate aesthetics of Middle Eastern antiquities.
"When imagining a lipstick that no longer serves its primary purpose, the idea of a jewel jumped to my mind. As a result, I gave my lipstick the appearance of a pendant, to be worn around the neck, as a pair of earrings, or even just to be clipped where you want."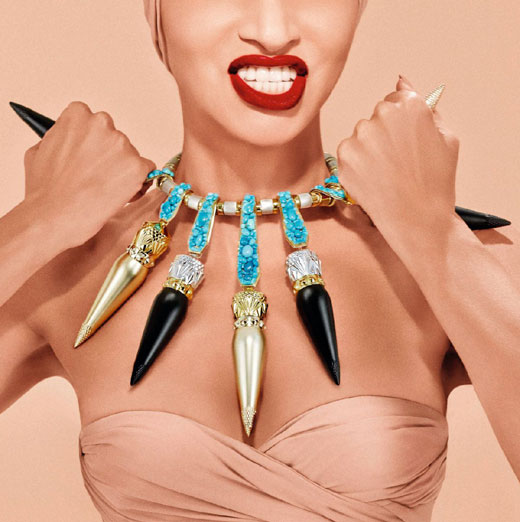 Say "au revoir" to the days when your lipstick was buried at the bottom of your handbag, Christian Louboutin Lip Colour adds another dimension, transforming a forgotten object into a treasured jewel. A precision instrument designed with ergonomics in mind, the solid metal body is meant to rest comfortably in the hand, allowing for a controlled and graceful application. Scale details along the body of the tube imitate that of a mermaid's tail, topped by a turret-like crown cap that is threaded with a silk ribbon, allowing the user to wear the Lip Colour as a necklace. With Beauté Louboutin's newest addition, your lips (and your dressing table) have never looked better.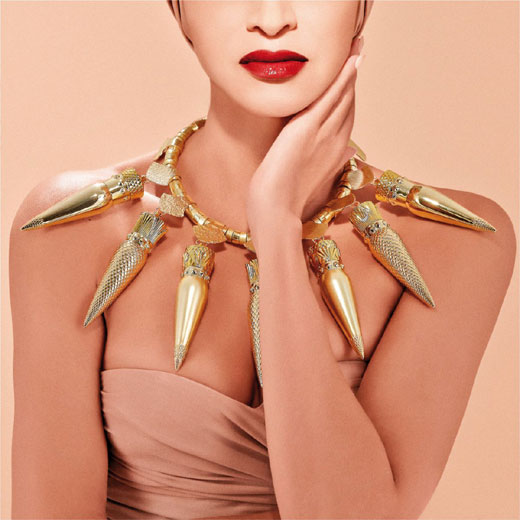 Photos and information: christianlouboutin.com


Hits: 4517 | Leave a comment