Spring-Summer 2017 fashion trends - Key Themes in Womenswear
The analysts at Trendstop.com - one of the leading fashion forecasting agencies - are now focusing on the women's fashion trends for the 2017 Spring-Summer season. Three classic themes but with contemporary twist will be key in ladies' wardrobe - Cargo, Country and Nautical. To be commercially successful, directions are modernized to give the customers exactly what they'll want to buy tomorrow.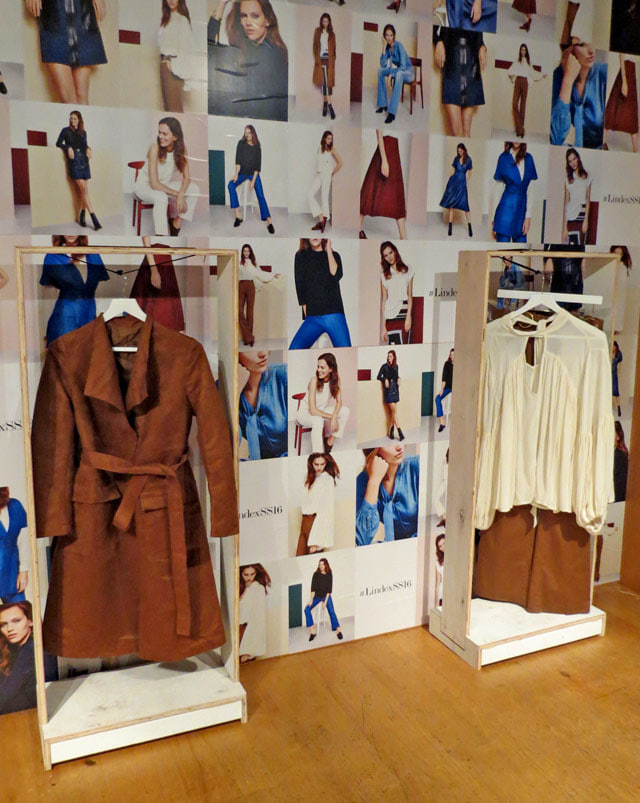 Cargo Chic
Leaving behind the harsher military connotations, this chic take on cargo is about femininity imbued into its most recognisable utilitarian elements.
- Oversized pockets add bold volumes to stripped back silhouettes
- Camo prints blown up to exaggeration bring abstract simplicity
- A powdery palette of light blues and neutrals softens the mood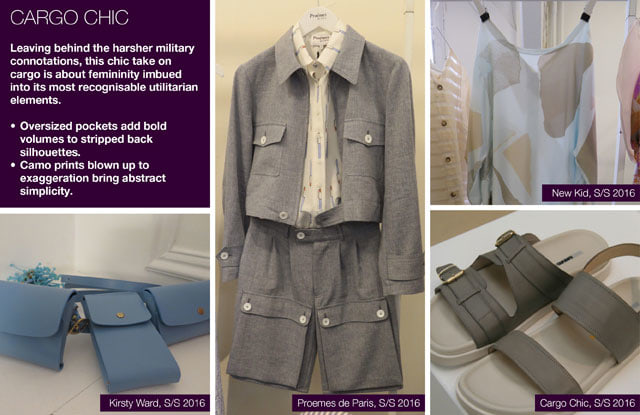 Modern Peasant
Evocative of a Provençale day but built on Japanese-inspired silhouettes, this story is about quiet comfort, natural materials and ultimate wearability
- Marled fabrics speak of willingly unrefined, soft textures
- Cropped cuts and wide shapes add Asian elements
- Straw and natural fibres accessories for a light-hearted summer feel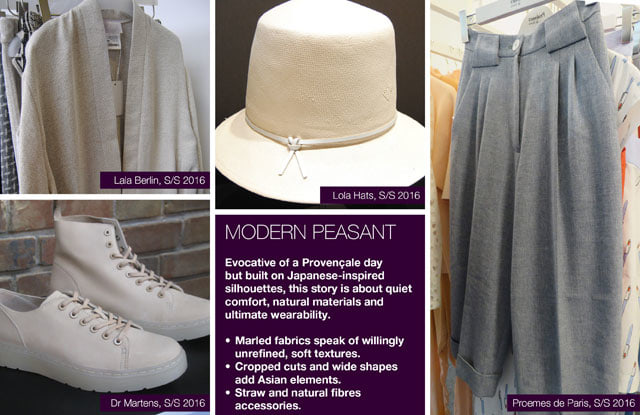 New Nautical
There's no compromising on the primary tones of maritime inspiration - the beauty is that the navy, red and white blocks lend themselves to ultra contemporary graphic reinterpretations.
- Stripes, knots and rubber translate basic boating elements into edgy detailing
- Colour blocking and bold juxtapositions
- Rubber coatings and rope details translate maritime into contemporary.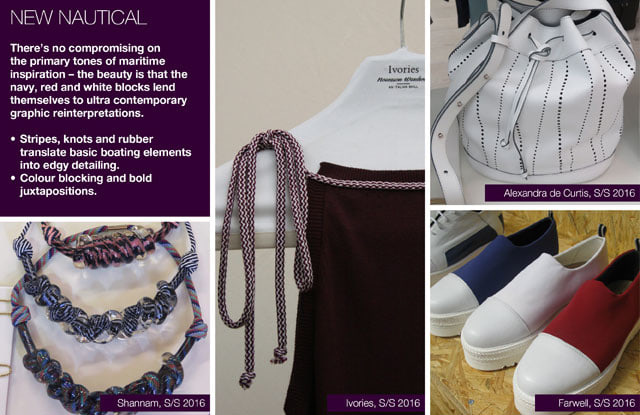 Photos and Information: Trendstop.com


Hits: 6742 | Leave a comment