Jumpsuits: A Major Style Trend You Should Try
In the olden days, jumpsuits were seen as an iconic apparel for women farmers and industry workers. Therefore, many people had the impression that jumpsuits were boring. However, the notion changed when women decided to go vintage and jumpsuits became sexy and stylish fashion garments that suit every body shape. The all-in-one outfit has a top and pant in one garment. The fashion world has made jumpsuits into an appealing stylish outfit that no woman can resist.
Jumpsuits are elegant and sexy. They are designed in different styles, suitable for the different occasion, from casual to formal. Every woman seems all geared up to wear a variety of these suits to fit their bodies and enhance their shapes and looks. Women are now looking for jumpsuits that will make them look attractive and give them a flattering look without much effort. The suits are easy to wear and you will find a design or style that can fit any body shape or size including plus size women.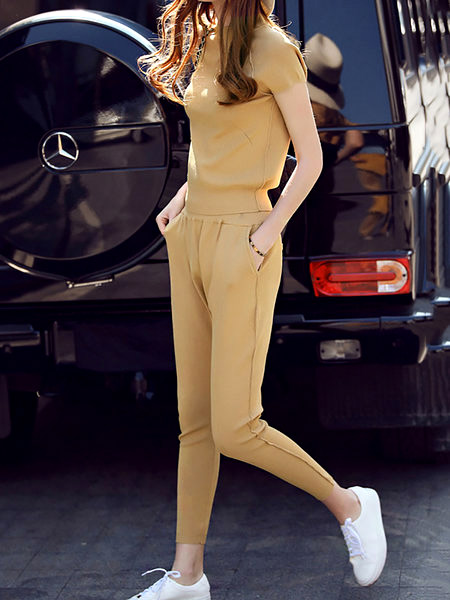 The reason why women love jumpsuits is because it is easy to wear, you just need to wear from down to up. A busy woman does not need to spend time to dress up. She just needs to look into her wardrobe and get a fitting jumpsuit and step into it without thinking much about what to wear.

The jumpsuit trend actually started at the world's finest catwalks when the top designers showcased stunning body-con jumpsuits designed with crystallized clothing material embedded with glimmering gemstones. The jumpsuits were sexy and styled as evening wears. Many women admire the body-fitting jumpsuits which are reminiscent of the jumpsuits worn in the olden days. 

There are now a wide variety of jumpsuits designs available in every fashion stores. Many designers are coming up with stunning and unique designs to grab people's attention. They are taking their inspiration from the vintage fashion, how it was styled in those days.  In a wide array of styles, prints, and colors, a woman can look great in a jumpsuit with stunning accessories and gladiator sandals to fit.

They have been made with silk materials, which shine and glitter under the sun. There could be nothing more amazing to wear a silk jumpsuit in different hues that will give you a soft touch and grab attentions. You can pair it up with a flat shoe or gladiator sandals. Some of these suits have side pockets and an elastic drawstring waist that will suit anyone with an athletic figure. Another trending design is a cotton jumpsuit, which makes a woman look formal. Such suits can be worn to the office with a jacket. The mostly come in black, maroon or blue color. You can pair it up with platforms or pumps. There are also suits with no straps. This forms of suits are suitable for dinner nights, make women look more unconventional and sexy. You need to choose the right jumpsuit for your occasion. If you are doing casuals, you should wear a suitable casual jumpsuit.

There are a wide variety of places to buy affordable jumpsuits, however, you need to make sure you buy last-longing jumpsuit made with durable clothing materials. If you want to order your beautiful jumpsuits online; you should visit here. You will find a suitable jumpsuit for your body shape and size.


Hits: 19627 | Leave a comment