The best gifts for a fresh bride – Top unconventional wedding gifts that the bride will love
When it comes to wedding gifts, there is already a standard in place as in what you are expected to buy. While sticking to the traditional options can't really go wrong, since that's why they ended up being traditional options in the first place, it's not a bad idea to go for something more original or refreshing that the same old gifts every wedding brings. If it hasn't crossed your mind already, consider beauty gifts as the perfect thing to gift the new bride. It might not seem like much but in reality it can have a tremendous impact since they're very useful. They're fun little gifts that any bride will be happy to receive, especially since the next thing after the wedding is the honeymoon. Every bride wants to look their best on the honeymoon, so having this new beauty kit at the ready could prove very useful. But let's see what exactly these beauty gifts can be.
Beauty kits
A beauty kit usually incorporates multiple elements that would usually be on a shelf somewhere in your bathroom. From tweezers and clippers to wet wipes and sewing tools, many things are included in a beauty kit and having one at the ready could be one of the best gifts that the bride can receive. It's no doubt a great gift idea because it's something that they'll actually end up using.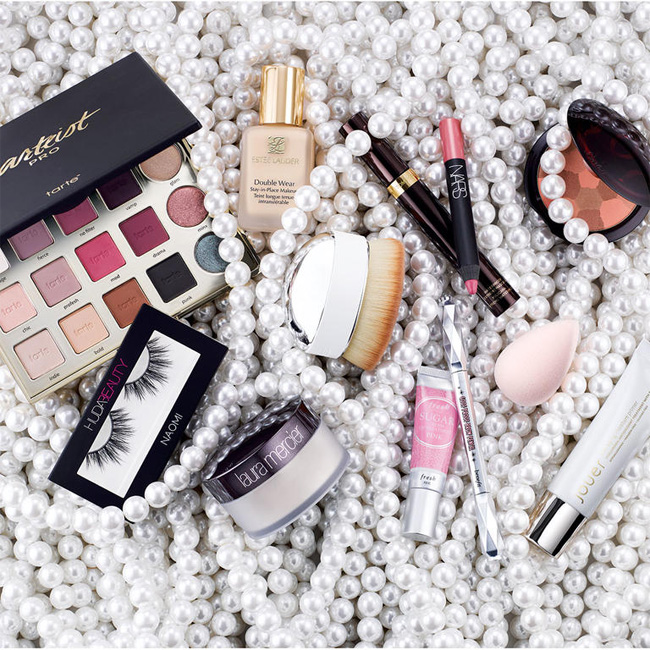 Makeup and Nail polish
These are essential weapons in any woman's arsenal so you better believe they're going to love this gift. There are a lot of different options when it comes to makeup and if you don't know what the person you're buying it for prefers, you can just get them a nice big set that contains most of the available options. This will allow them to switch things up now and again as well, providing not just beauty but also variety. Alongside a nice makeup kit you can also add some nail polish because often times nails feel like the extension of your look. So being able to do your nails to suit a specific look you're trying to pull off is very important. They will no doubt love this gift.

Teeth whitening kit
This is another cool gift idea that comes just in time for the honeymoon. A lot of kissing is predicted to go down during the honeymoon so making sure that their teeth are in perfect shape is definitely one of their concerns. A teeth whitening kit can do just that, and it's very simple to use as well. Just open the package, and one teeth whitening tutorial later they'll be polishing those pearly whites and making them shine from a mile away.


Hits: 3795 | Leave a comment