Everything You Need to Know About Life Insurance
We always want to have peace of mind when it comes to securing our present and our future, however, we neglect one of the most important things that will help us achieve it, life insurance.
While life insurance is more common today than it was yesterday, still a large number of people do not have life insurance despite being aware of its advantages.
People who are concerned about thIRe family's future should consider all possibilities. What if you were to pass away or suffer a terrible injury? What if you lose a part or your entire income due to some reason? Anything could happen at any place and at any given time, which is why you need to know about life insurance and why it is necessary.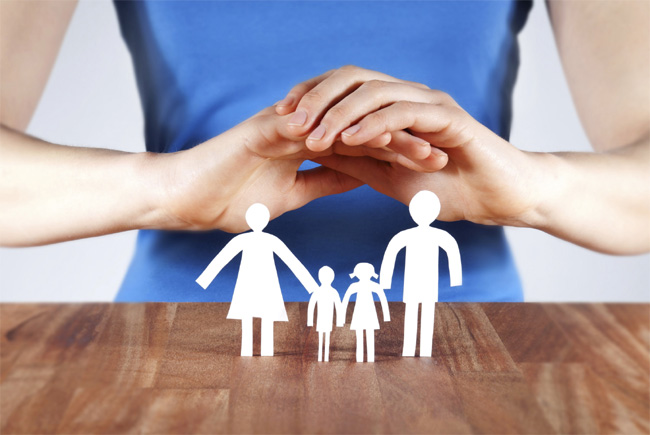 What Is Life Insurance?
Life insurance is a policy term which pays out a lump sum amount to your spouse or family member in case of your demise. This is also called 'term insurance' because it comes with an expiry and only covers a specific time period. This means your partner will only get the money if you pass away within the time period of the policy term. Normally. Life insurance terms are set upon a 10 or 20 year term.

There's another type of life insurance called 'whole of life'. It is a policy where your family member or your spouse receives the lump sum amount whenever you pass away. In short, it is a life insurance that is applicable for lifetime.

Life Insurance Cost
The cost of life insurance can be paid on a monthly basis, however some companies also accept annual payments. The cost depends on a number of factors, including your overall health.

Healthy people can get their life insured for a lesser amount compared to non-healthy individuals. Smokers have to pay 4-5 times more than people who do not smoke.

Then there's the age factor as well. For an average 20 year term this is the average cost of life insurance per year:
25 - 45 years old (Non smokers): $330 - $619 annually.
25 - 45 years old (Smokers): $668 - $1881 annually.
45 - 65 years old (Non-smokers): $619 to $4172 annually.
45 - 65 years old (Smokers) : $1881 - $11,859 annually.

Make sure to go through life insurance comparison in detail to understand the cost. You can also get in touch with a reliable provider to get an estimate.

How Much Should The Policy Cover?
According to experts, life insurance should have a target of 10 times the income you earn in a year. Meaning, in case something bad happens and the cash flow is blocked due to the death of the main breadwinner of the house then the life insurance should get the family at least 10 years worth income so that they could have plenty of breathing space when it comes to finances.

Conclusion
It is essential that you take life insurance seriously if you love your family and want to secure their future.


Hits: 3280 | Leave a comment