Top Stylish Ways to Wear Your Boots
Boots are the kind of shoes that come first to the preferences of every woman who wants to be comfortable, impressive and fashionable. Every girl is waiting patiently for the winter to come in order to be able to wear this kind of shoes that are fitting with almost every cloth you want to wear.
There is however the classic question in every lady's mind about the clothes she can combine a pair of shoes with or if the ankle boots she always wanted to have, going to fit with her favorite pair of skinny jeans. In this article, you will find a lot of great ideas in order to achieve the most stylish yet comfortable style and to get to know all types of boots.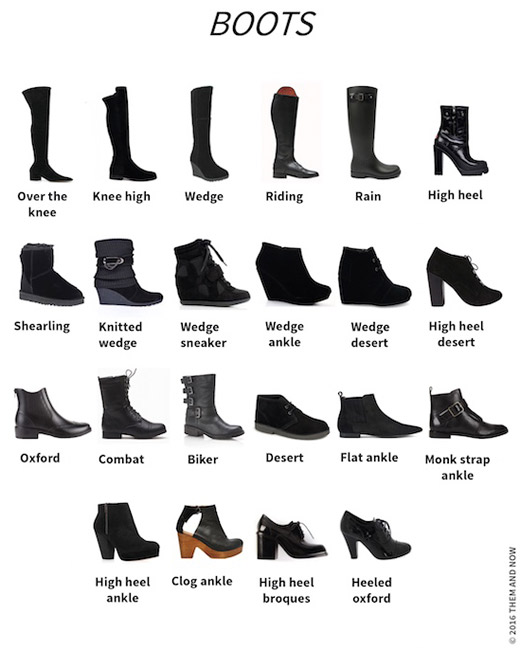 One of the most common and casual way is to wear your ankle boots, that perfectly match with a beige knitted blouse with a long neck, which is very fashionable for the winter and can be completed with a dark colored jacket and a pair of jeans. You can turn your jeans at the edge in order to make the shoe seem more visible.

The ankle boots in black color are the base of the next outfit. As for the rest of the clothes, a grey mini retro kjoler can perfectly fitted with a black leather jacket and it would be highly recommended for those who prefer rock style but do not want to lose their femininity.
The ugg boots are one of the top women's choices during the winter because they are comfortable and fashionable too. They are perfectly combined with a leggings and a knitted cardigan while the look is completed with an oversized scarf. This kind of boots are mostly preferred if you are scheduling to spend the weekend in a ski resort.

One more option is wearing your high horse riding boots, which look impeccable with a black leggings and a knitted sweatshirt. They are considered to be as the perfect outfit if you want to go shopping all day long. You can also combine the outfit with a warm hoodie.
If you do not know what to wear for your night out with your friends or for your dinner party with your colleagues, you can choose a nice pair of suede shoes which you can wear with a black mini skirt with pockets and complete the outfit with a white t-shirt and a black coat. This look is incredibly sexy, don't you think?

If you are more an ankle boots fan, you can choose to wear them with a midi skirt and a long cardigan on top. You can be more stylish by simply wearing a hat. You are going to look sexy and mysterious at the same time.

If you love a look like you just got off your favorite bike, you can combine a pair of black leather boots, with a pair of shorts, a simple T-shirt labeled with your favorite band, a black mid leather jacket and a scarf. It's going to become one of your sexiest outfits.

You can finally wear your favorite pair of black boots and combine them with your high-heel pair of trousers and a linen shirt.

You should always keep in mind that wearing a pair of boots, keeps your feet safe and warm. There are also summer boots that are an alternative style option. However, when you see a pair of boots, you instantly think of mountains covered with snow, a hot cup of chocolate and the perfect companionship. Or you just think of a big mall that needs to be explored by you and your best friend. One way or another they are a must-have pair of shoes.


Hits: 8575 | Leave a comment