H&M and Moschino - the next huge collaboration
The big news is finally out. H&M has selected Jeremy Scott and Moschino to create its upcoming haute couture collaboration.
There are the simple, American pleasures — dolls, Saturday cartoons, fast food, Mickey Mouse. And then there's what Jeremy Scott - trailblazer, rabble-rouser — whips up out of them.
Under his creative direction, the storied fashion house Moschino hasn't just looked to America's national icons for entertainment. It has paid tribute to them in cloth and thread; SpongeBob SquarePants embossed onto sweaters, McDonald's Happy Meals stitched into purses, and even an entire Barbie-themed collection. But the clothes aren't gimmicks. Madonna is a fan. Scott has dressed Lady Gaga and Katy Perry. Miley Cyrus is one of his closest friends. And all over the world, people clamour for Scott's inimitable blend of kitsch and innovation. This autumn, he'll give it to them. Scott will launch a unique collaboration with H&M, a chance to deliver his exuberant aesthetic to the masses for the first time. To find out more about the collection, read on.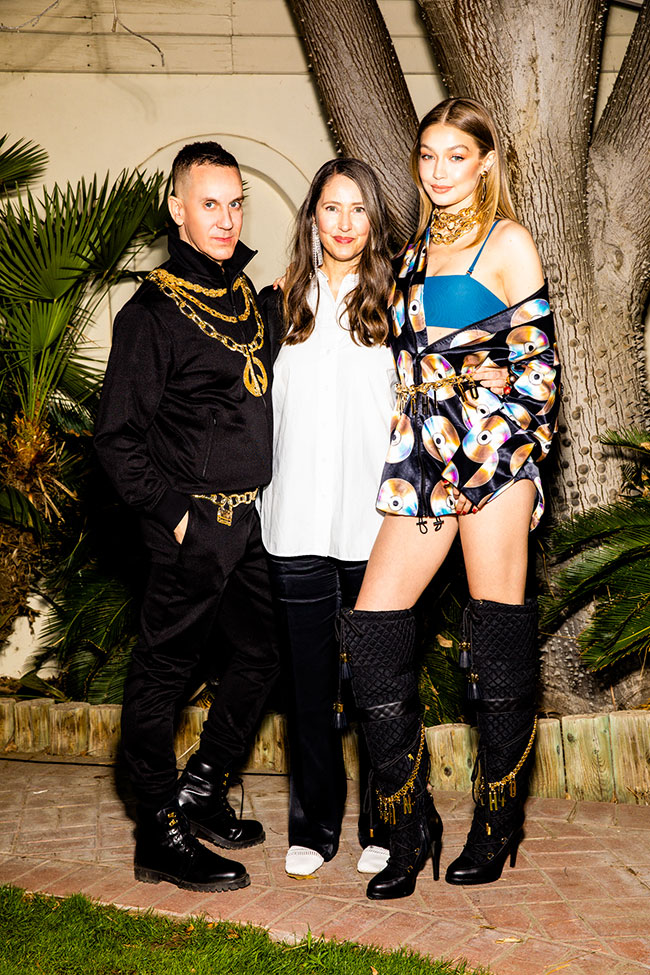 "The idea came to me in an email. Someone who works with me, but who is also a close friend, gave H&M my email, and I received this note that just said, 'Are you interested in doing one of our designer collaborations? If so, we'd love to discuss it with you." I was immediately like, "Yes, let's talk about it.' It's a very prestigious honour, really a huge deal, so I was very flattered and excited."
"Our teams met and started to get to know each other, and it became clear to me that even though we had our own opinions and visions for our brands, we were very well matched. Everything H&M does, it just aligns with me. I am 'the people's designer', after all. That's a title that's been bestowed on me; I think because I believe in the democratisation of fashion, and I've found many different ways to reach people."
"I am so excited about MOSCHINO [tv] H&M. My life's work has been to connect with people through fashion, and with this collaboration I'll be able to reach more of my fans than I've ever had the ability to do," Jeremy Scott, Creative Director of MOSCHINO.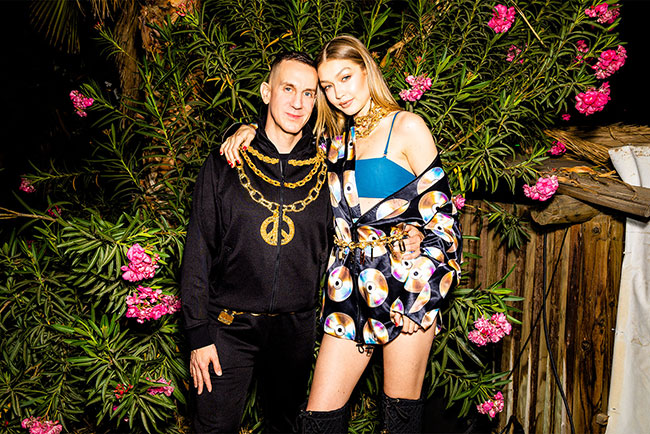 "MOSCHINO [tv] H&M is the perfect collaboration for fashion right now, mixing together pop, street culture, logos and also glamour. Jeremy Scott is amazing – he knows how to have fun with fashion, and to connect with his fans around the world," says Ann-Sofie Johansson, Creative Advisor, H&M.


Hits: 9649 | Leave a comment