Points To Consider When Selecting Right Sports Wear For Outdoors
When making the selection of right sports wear, you don't have to worry about selecting something that is fancy and trendy. You have to pay more attention towards comfort level. Workouts can leave your exhausted and tiresome. The type of clothes you select for your workout session can make a big difference. There are a number of factors that you may have to consider to ensure your choice is right and appropriate. You have to pay attention to the fabric and comfort level. You should feel comfortable when exercising or enjoy any sports activities.
Right fabric selection
There are a number of manufacturers who design fabrics that can help in pulling away your sweat. So it is important that you have to make the right choice.
Select wick fabric – This means that you need to select a fabric that is breathable and will help in absorbing the sweat from your body. This will ensure that your body is cool and fresh even when exercising for hours. You can try and select something that is crafted out of polypropylene fabric. Such fabric is also ideal for people who sweat a lot when exercising or enjoying sports activities.




Cotton – Clothes made up of best cotton material can be ideal choice for workout session. This material will help in speeding up the process of sweat evaporation.




Avoid un-breathable fabrics – For sports wear, avoid purchasing fabric or cloths that are made up of plastic like materials. This will not prove helpful in maintaining ideal body temperature.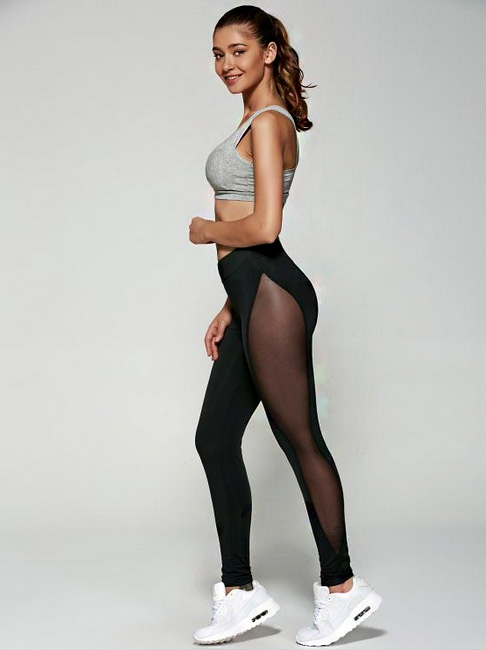 Perfect body fit
For work out sessions and sports wear you have to select one that is of right body size.
It is ideal to select one that is a bit loose and more comfortable. These types of sports wear are ideal choice when running, jogging or bicycling. Extra loose clothes will simply get tangled.




In case you are involved in other types of activities like aerobics or Yoga, you need to wear something that is made up if stretchable material that can absorb sweat easily.




In general, you have to select something that is of right size and crafted out of best material.
Select sports wear depending on the season
Enjoying sports activities outdoors means you may have to select cloths depending on the season.
Hot climate – When selecting sports wear for summer season, you have to select something that is light weight and breathable. The fact is that during summer, people often sweat more and so your fabric should help absorb away your sweat easily. Select something that is comfortable to wear and cool.




Cold season – In case you exercise outdoors during winter season you have to select sports wear that help maintain warm body temperature. You can also select one that has multiple layers of fabrics. The right type of cloth should be properly insulated that should also help in absorbing sweat quickly. 
No matter what type or brand of clothes you select, fabric selection makes a very big difference.


Hits: 12889 | Leave a comment