Where to Buy Engagement Rings Online?
So you are finally ready to pop the question. And you surely can't settle for anything other than a yes! With the abundance of brands selling engagement rings, it can be a little unsettling to choose the one that conveys 'I do.' The best way to look for one these days might be online since you get to quickly browse through a lot more designs than you would in a physical store.
Online shops also give you the advantage of narrowing down your search with things like budget, style etc. All it takes is a few clicks. Online shopping stores have been gaining a lot of traction in the last couple of years, and now even engagement rings are bought online. Read on to find out where to get your engagement ring online for the best possible outcome! But before that, here are a couple of things to consider when you are shopping online for an engagement ring.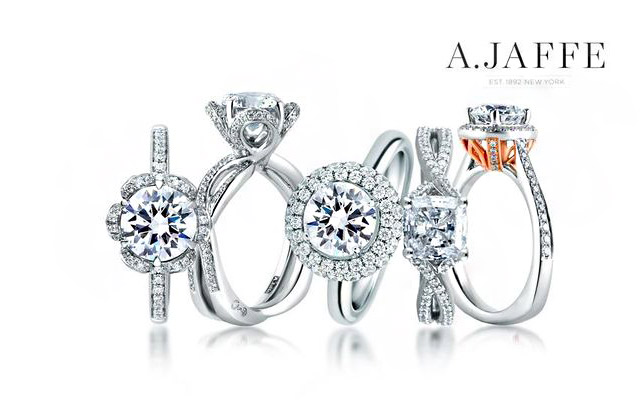 The Design
Sure, there are so many designs that'll pop up that one search result is enough to give you a headache. But if you are looking for a ring that is one of a kind, mainstream designs online will probably not impress you. So, even if nothing on that search result feels right enough, don't worry as some jewelers offer the option to design your own ring!
One such store is the Brilliant Earth. Their online shop lets you choose your own setting, so now you can turn that dream ring of yours into a reality. The settings are versatile and there is one for everyone. No more roaming into endless shops or browsing through thousands of websites.  If you are looking for a simple band, you have that option. If you want an added style, you can choose from different options such as willow, bands with diamond settings etc. The possibilities are simply endless.
Next, you get to choose the diamond. This is where you get to narrow down your choice based on the shape, carat, color, price, cut and clarity. Because of your individual choices in this step, you get a ring that is one of a kind.
Size
One of the most concerning factors of getting a ring online is choosing the right size. Brilliant Earth has made it easy for you. If you aren't sure about your size, just request for a free ring sizer. With this plastic ring sizer, you can easily measure your ring size at home. Depending on your location, this will reach you within 5-7 days for US and Canada and slightly longer for those residing in UK and Australia.
And of course, if you are planning to surprise your loved one, you need to find out their ring size on your own. To do so, just borrow a ring of theirs and get it measured. If that's not possible, a standard for women is 6-6.5 and for men 9-10. Follow this if all else fails!
Conflict Free Policy
An engagement ring is definitely an investment so it's absolutely understandable if you are worried about the authenticity of the product. You'd want to make sure you are getting what you are paying for. But the major issue is finding the right jeweler who can guarantee their product is conflict free. If you and your significant other are aware of the phenomenon, then settling for just any diamond might feel burdensome.
This is where the idea of Conflict Free jewelry comes from. But do all these companies claiming to be Conflict Free sellers really practice what they preach? The line can be a bit hazy. Brilliant Earth works with the policy of 'Beyond Conflict Free' to get above that line.
Brilliant Earth was founded back in Early 2005, when two of the co-founders, Beth and her fianc?, Alex, took upon themselves the challenge of finding a conflict free engagement ring. To meet the gap in the market, Beth, along with her Stanford peer, Eric, came up with the store.
This store is dedicated to ethical sourcing of all the materials used in an engagement ring. They go above and beyond the current industry standard, hence the term 'Beyond Conflict Free'. Most jewelers with their Conflict Free diamond policy are only limited to the Kimberly Process's definition. They don't consider a huge number of diamonds that have been tainted by violence, poverty, human rights abuses and environmental degradation.
Brilliant Earth, on the other hand, offers conflict free diamonds with transparency in the country of origin. All the diamonds can be tracked and segregated by their origin. Suppliers are required to source only from the specific mine operators that follow the international standards of labor, trade, and environment.
Other than that, they also use recycled gold and platinum. This reduces the need for dirty gold mining. All the metals come from secondary sources. Then they are re-refined to make sure they have the same superior quality of the newly mined metals. So there is no compromise on quality.
So in a gist, the Conflict Free policy only ensures that the sourced diamonds don't finance civil wars. But with Brilliant Earth's Beyond Conflict Free policy, they have added the other ethical practices as well. They focus on getting diamonds which are untainted by human rights abuses and follow minimized environmental degradation practices, safe and responsible labor practices. They do this with a mindset for community development.
The community development is practiced by giving back to the mining villages for promoting growth. 5% of the profits from Brilliant Earth go to assist the communities that have been harmed by the jewelry industry.
Now imagine proposing to your significant other with a ring that not only looks brilliant but also stands for something ethical. If you and your partner share the same principles, the ring would add a lot more sentimental value to your relationship. The Brilliant Earth Reviews documents the experience of previous buyers who have shared such feelings with their loved ones.
Final Words
An engagement ring is a commitment of a lifetime. This ring is worn almost every single day so it is important that one is satisfied with it. An engagement ring should inspire and motivate happiness. Brilliant Earth has the kind of engagement rings to elicit those feelings. They not only look stunning and unique but also stand for something that doesn't promote violence and unethical practices toward the human rights and environment.


Hits: 13366 | Leave a comment