3 Beauty Tips for a Beach Wedding to Live By
Having your wedding on the beach is definitely an exciting prospect for many happy couples. But what you may fail to realize is you have to change your makeup and beauty regimen a little bit because of the tropical weather.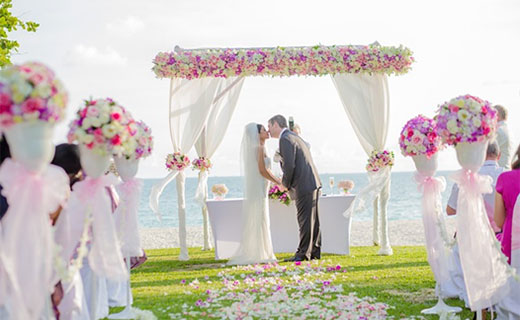 So, now that you've discovered the best bridesmaid dresses & bridesmaid gowns from Azazie and you've taken care of many of the other important wedding related responsibilities, it's time to take a moment to think about your beauty regimen for your big day. By implementing the strategies and suggestions we'll share with you today, you'll have no trouble looking and feeling your best on your wedding day.
Before we begin, remember that cosmetic enhancements will also make you look great and feel phenomenal for this special occasion. So set up a free consultation with cosmetic surgeon Dr Julio Garcia or another expert in your community to find out more about getting work done prior to your nuptials. With that said, let's focus on beach wedding beauty tips to live by below.
1. High-Quality Makeup Is the Key to Longevity
While you are celebrating your beach wedding, you obviously want your makeup to last as long as possible. That's why you're only going to pick the highest quality makeup that is known for lasting long. By choosing this type of makeup, you will not only look your best, but you will look great all day long and well into the evening.
So, you may have to put your favorite makeup aside on your wedding day if it doesn't tend to last that long. The last thing you need is to have to worry about reapplying your makeup as you celebrate this amazing experience. Please keep this in mind during the wedding because it really will make a big difference in the way you look and feel during the ceremony and afterwards as you take pictures and celebrate with family and friends.
2. Don't Forget to Dress Your Bridesmaids for the Beach
When picking out gowns for your bridesmaids, make sure you choose appropriate garments that are perfect for tropical weather. Sometimes this weather is going to be windy and unpredictable and it could be very breezy as well. But it is also going to be hot and humid in most cases, so it's best to choose bridesmaids dresses that are chic, attractive, and also comfortable in the warm weather.
The fabric should be light, at knee length, and very comfortable. These dresses should also have short sleeves, a classic neckline, the right fit, and the color should be light and something that isn't going to attract the heat and sun, among other tips for dressing for a tropical beach wedding.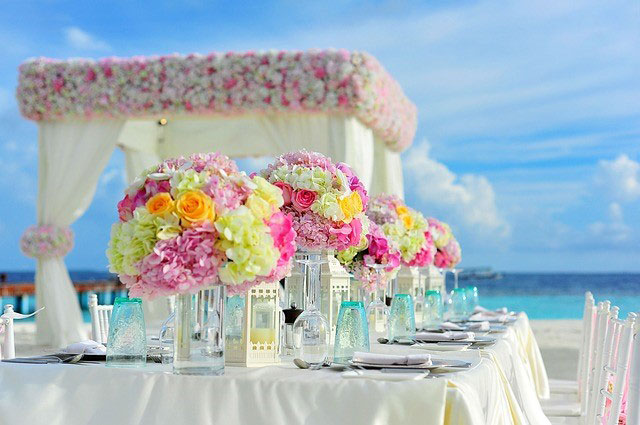 3. Consider Using a Facial Antiperspirant
As far as beauty regimen go, one of the biggest mistakes you can make is to fail to prepare for humid and warm climates in a tropical setting. The last thing you need is to be sweating profusely and excessively during the wedding ceremony. This will be uncomfortable, unattractive, and it's also going to ruin the pictures as well.

So, find a high quality facial antiperspirant and apply it liberally before the wedding ceremony begins. By doing so, you can prevent excessive sweating. Also, bring blotting tissues with you because they are better than regular tissues at getting rid of oil and perspiration.

Final Thoughts
Looking beautiful on your big day should be easy because you are gorgeous. But, we also understand that things can happen. So use the tips we've shared today and you'll look absolutely amazing on your upcoming beach wedding in the tropics.


Hits: 10955 | Leave a comment