Tips for Buying the Very Best Silver Jewelry
It is no wonder that silver jewelry is popular among men and women: it is affordable, has different designs to choose from, and is durable enough to last you a long time. If you are in the market for high-quality silver jewelry, check out our list of the things you must consider to ensure that you'll find the right piece for your styling needs.
Search for local stores that carry sterling silver jewelry
One of the first steps you need to take when looking for silver jewelry is to find stores that sell them, and decide whether you want to purchase from an independent jeweler, a resale store, or a department store. You may be able to find discounted silver jewelry at department stores that often run promotions, but be sure to learn about average prices as there are stores that mark up their prices higher than dedicated jewelry stores.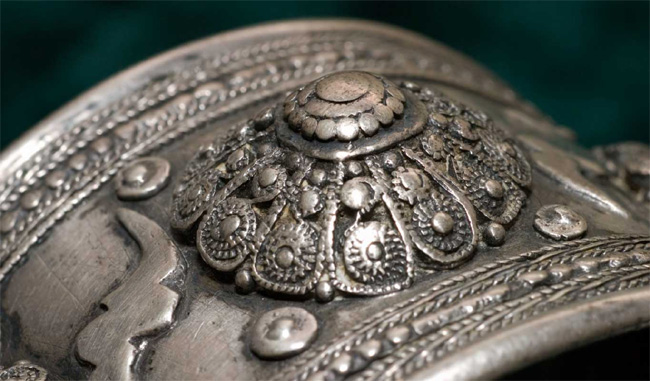 Every time you visit a store, take a calling card, and gather easy facts about the silver jewelry you are looking to buy. This way, you can have a better idea of the current market prices for the piece you like, thus giving you the opportunity to quote a lower price the next time you visit a store.

Talk with the store associate
Depending on where you decide to buy silver jewelry, you may chance upon a knowledgeable seller who knows important details about the piece you want to buy. You may find that independent jewelers have a wealth of knowledge about their merchandise, and will be able to provide you options based on the style and budget you are looking at. Talking with the seller will enable you to get answers for your questions about hallmarks, pricing, and silver sourcing.

Jewelry sellers with physical stores are preferable as a registered commercial office lessens the likelihood of a scam.

Look for the hallmark
To know if you are looking at an authentic silver sterling, look for a stamp or hallmark that is typically very tiny and located in a discrete location on a jewelry. Because these markings are incredibly small, you wIll need to use a magnifying glass to see them. A sterling silver will have a STERLING or 9.25 markings that indicate you are looking at the real deal.

Checking for the hallmark helps you avoid purchasing silver jewelry that has counterfeit markings.
Take your time when checking for the markings and don't let the seller pressure you into buying the piece without ensuring that what you are paying for is an authentic sterling silver.

Perform physical tests
It may be difficult to distinguish a fake silver from a real one if you are not familiar with the physical tests done to ensure the authenticity of silver. If you are serious about investing in authentic silver jewelry, do the following tests:
1. Find a strong magnet and see if the silver jewelry is magnetic. Silver is not magnetic, so if the piece latches on to the magnet, then that means that the piece is made of alloy and other metals.
2. Rub the silver jewelry with a white cloth, and if you see black marks forming on the piece, then you know that you've purchased a real silver.

Conclusion
It is possible to find quality silver jewelry as long as you purchase from a trusted store and inspect the piece thoroughly. Whether you are browsing for sterling silver online or visiting jewelry stores, keep in mind the tips discussed above.
If you have already purchased a silver jewelry, maybe you want to buy a silver chain, and are in doubt about its authenticity, simply perform physical tests, or consult an appraiser. The important thing to remember is to always be cautious when purchasing silver pieces.


Hits: 11407 | Leave a comment