Top Characteristics and Uses of Silk Dupion
Silk Dupion also referred to as douppioni or dupioni is a type of pure silk fabric produced using fine thread in the warp to create tightly-woven yardage that's plain weave crisp. It is thicker and has a rustic appearance.  Silk Dupion is a popular fabric loved by many designers across the universe. It's available in a wide range of colors with many fashion designers using it to create formal dressing and drapes. We are going to examine the top characteristics of silk dupion and its uses.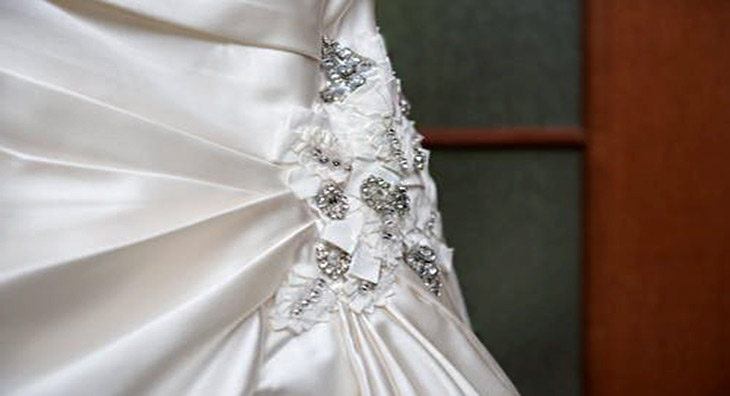 Characteristics and Properties of Silk Dupion
You can quickly identify silk dupion because of its light and sparkle, crisp texture.



Dupion is stronger than all the other silk fabrics owing to its dual thread nature. It's similar to Shantung but a bit thicker and heavier with cross-wise irregularities. This is as a result of silk-breeding also known as a double cocoon that's occasioned by two silkworms spinning the cocoon in an interlocking manner.

It is excellent for embroidery and beading. It is easy to cut and sew as it can hold crease pretty well. Dupion is also highly resistant to wrinkles and gets dyed very well.

The effect of the fabric is heightened by making it in a plain weave with rayon or natural silk in the warp and dupion in the weft.

Dupion is excellent for many color variations as its production is devoid of any chemical use.


To remove the stiffness of dupion to make it soft, you need to wash it with water.


You can find dupion in the Indian or Italian finish. The difference between the Indian and the Italian dupion is that the Italian dupion finish is smoother in texture while the Indian dupion finish is nubby texture.



Dupion is also available as embroidered, in stripes, polka dots, painted, as well as beaded.


It's the most comfortable and luxurious fabric.


It's highly absorbent (equal to wool).


Dupion is the most durable natural fabric, its environmentally friendly, its resistant to soil, moth, and mildew.


The fabric is cool in summer and warm in the winter


Major Uses of Silk Dupion is as Follows:
Silk dupion is excellent for making beautifully striped or floral designs. Hence most designers use the fabric to make , jackets, blouses, and skirts.

Dupion is a favorite fabric with most top bridal wear designers. This is because dupion is tightly woven thus resulting in a lustrous finish and also for the fact that the fabric is suitable for weddings in all seasons.

Excellent for both casual and official wear. With creativity, there's no limit to what you can achieve with the silk dupioni fabric.

Silk dupion is also suitable for creating high-quality home accessories such as a tablecloth, drapes, dollies, etc. However, if you use dupion for curtain or drape, you must use a substantial underlining to protect the fabric from sunlight.

The fabric can also be used as a cloth for sofas and chairs.


What you Need to Know When You Settle for Dupion as your Fabric
Now that you know what silk dupion is and its characteristics, here is some more information that you need to know about the fabric.
The dupion fabric does not stretch meaning that you ought to be careful with your measurements when you create clothes from the fabric.

Avoid using freshening sprays on silk dupion as it can cause stains.


Store your dupion in a cool, dry, and dark place.


When ironing dupion, avoid using too much pressure.


After you wash your dupion, avoid hanging it under direct sunlight. Instead, hang it in a dry, airy space.


Conclusion
The above tips on the silk dupion fabric provide you with a glimpse of what is dupion and its main characteristics and uses. Dupion is a versatile fabric regarding both the fabric design, color, texture as well as in its usage.


Hits: 16097 | Leave a comment