Fit to a T: Ways to Wear a T-shirt for Gals and Guys
The good old T-shirt: it has been the subject of countless songs and the staple of anyone's wardrobe. It is your go-to wear for anything casual, relaxed, edgy, or even high fashion. However you wear your tee, no one's going to judge you for it.
But has the world of fashion stopped innovating when it comes to this versatile piece of clothing that has defined a generation or so? Are there any other ways to wear the T-shirt up anyone's sleeves? Let's find out.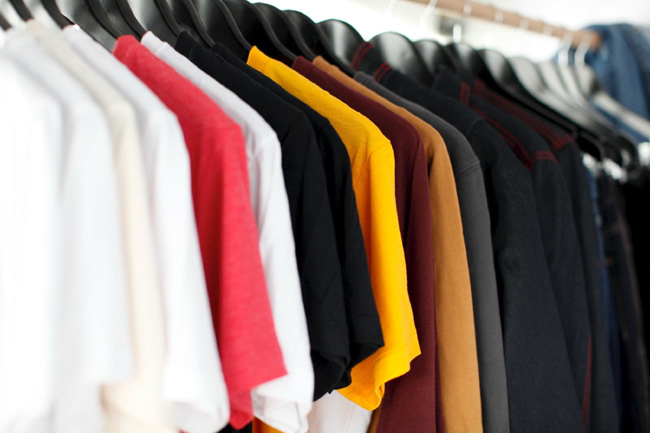 How to Wear a T-Shirt, a Thread
Tees have come a long away from being undergarments paired with uniforms to standalone, outer clothes. T-shirts carry statements, slogans, or designs reflecting the times and beliefs of the wearer.
So are you ready to wear your favorite T-shirt differently this time?
For the Women
1. The plain white shirt. The look would depend on the vibe you want to embrace for that day.
- Errand/go-easy day. Pair your white tee with a printed skirt or shorts. It also looks good tucked or untucked into denim cut-offs. For a pop of color, you can wear anything gold (cuffs, rings, necklaces, earrings, etc.) or focus on your shoes, like a pair of blue slides or red low-heeled sandals.
- "I mean business" day. Throw a nice printed blazer over your T-shirt and blue jeans. If you're going for a plain blazer, opt for statement jewelry to add character to your outfit.
- "I feel girly" day. You can wear a printed dress with spaghetti-thin straps over your white tee and complete the look with old school sneakers or dad shoes.
2. The oversized T-shirt. You can wear it in any of the following ways:
- Boyish feels. Put on a big shirt with a pair of boyfriend jeans, oxfords, and an oversized coat.
- Huge but still cute. Roll up the sleeves or your shirt, and finish it with jeans or trousers and heels.
- Short and sweet. Wear your oversized tee the way it should be with shorts and flip-flops, and you are the epitome of casual. Or go Ariana Grande all the way with the knee-high boots.
Before you know it, your closet is full, and you can't even find your white T-shirt. Not to mention that florals are making way for stripes and checks; colorful clothes out in favor of neutral tones. Ever consider to sell your old clothes online and declutter your wardrobe or at least prepare for a fresh wave of fashion inspiration this year?
For the Men
Men and T-shirts have been a tandem, but unlike the women, men's choices for bottoms conventionally boil down to pants and shorts. This known situation has men figured out how to wear their T-shirts.

Nevertheless, you or any man out there can still take a lesson or two from the book of fashion rules.
- Know your body type. Wear T-shirts that hug or at least fit your body type. Notwithstanding the fit, you should still be able to move freely.
- Crew neck or V neck. If you want to create an illusion of a longer neck, V neck is your guy. But if you'd like to get the focus out of your neck, settle for a crew neck.
- Staple colors. White, black, heather gray, and navy can easily mix and match with your existing repertoire of dress pants, chinos, khakis, and jeans.
- Design. Opt to keep your shirts plain for versatility in any occasion. But you don't have to throw your striped or graphic tees; they are good for laid-back boating and summery days.

The fact that T-shirts have survived the ravages of fashion speaks volume of their utility and timelessness. Don't look down on your white shirt; instead, work out an outfit or even an image with it.


Hits: 6662 | Leave a comment