6 Habits Of A Woman With Great Skin Care
Like everyone else, it is possible that you know someone with almost perfect skin. This could be your mom, your friend, or someone you know at work. Regardless of who she is, you cannot help but wonder how she achieved a glowing face.
There is no doubt that people have the ability to come up with different procedures that could help them in skin care. While they can differ from one individual to another, it is a matter of how determined and/or committed you are. But what you probably did not know is that nailing the best daily routine is the secret here. And do you know why you can do the same thing? Well, that is because these routines are very doable!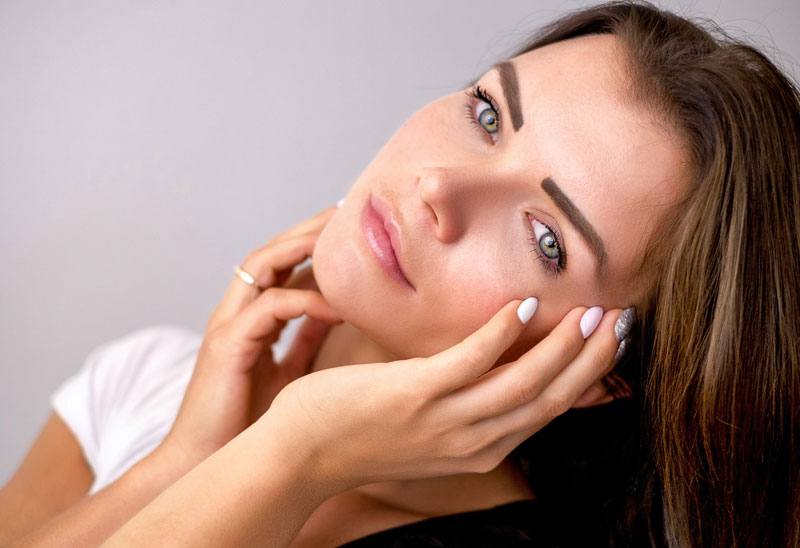 #1. Only Use The Correct Cleanser
Remember that you have your own skin type. It could be the same with other women but it could also be different. But that is not the point – your goal is to find and use a cleanser adequate for your skin type. If your skin is oily or prone to acne, consider using a benzoyl peroxide wash – it is really perfect for this type of skin. If you have dry, mature skin, you can do well with either a moisturizing glycolic or the typical milky cleanser. But if your skin comes with brown spots – also known as melasma – it is imperative that you utilize the likes of a brightening wash.

#2. Don't Forget to Drink Lots Of Liquids
Actually, drinking liquids are not enough – you should also drink the right ones only. Sure, it can be tempting to refresh yourself with your go-to soda drinks or coffee. However, if you want to pursue a good skin care routine, you should consider axing these from your lifestyle. For starters, you must drink at least a single shot of chlorophyll right before you start your morning. Do this and you should able to properly hydrate and oxygenate.

If you do not like the aforementioned idea, then do not worry – you can always go with some chlorophyll supplements. Or perhaps you want to go with the idea of drinking green juices, particularly the ones that come with tons of veggies. If you want to know more about these healthy drinks and/or supplements, you might want to check out the recommended serum skincare in Malaysia.

#3. A Healthy Diet Is A Must
In case you did not know, your skin is equipped with a certain barrier that is responsible for the retention of moisture. At the same time, it plays a crucial role in nurturing the much-needed omega-3 fatty acid. A healthy diet is all you need to keep this barrier from going down. You can start with some flax seeds, which you can add to your daily salad. Or if you want a significant boost to your omega-3 consumption, you can never go wrong with walnuts.

#4. Keep Your Fingers Away From Your Face

So you think your fingers cannot contribute to having bad skin? Think again, lady. That is experts have been suggesting that fingers should be kept away from one's face. That is because doing so can easily spread virus and bacteria, all of which can lead to breakouts. And if the latter happens, expect the likes of wrinkles and even flu. Instead of worrying about your fingers, try the recommended serum skincare in Malaysia.


Hits: 8027 | Leave a comment