What Makes Flowers the Perfect Gift for Newborns & Their Parents
Whenever a new baby arrives in the family, it is time for celebration. If you have a friend, family member or colleague who have a new baby in their home, baby flowers can be the perfect gift for them to start their new life journey. When you present them with flowers, you are both congratulating them and partaking in their joy. Whilst you can include a teddy bear or some other gift along with the present, the fresh flowers certainly have an important place of their own.
So what makes flowers such a special gift for someone who has a newborn baby in their family?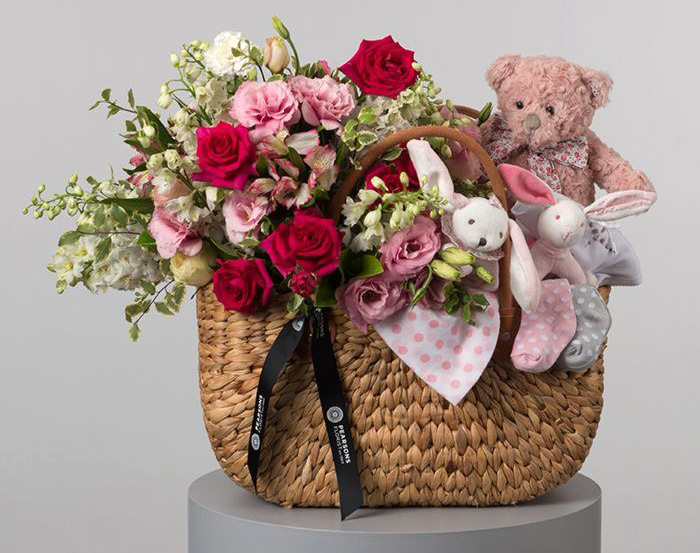 Flowers & Newborns – The Relation
There is something common between babies and flowers and it is this relation that makes them the perfect gifts for them. Both flowers and babies are tender and beautiful. Both need to be cared well. Both are lovable.
And then flowers have their unique impact on the recipients. They act as amazing gifts of encouragement. Just looking at them brings joy and happiness. And when combined with the refreshing aroma, the effect is scintillating – both on the parents and the baby.
When to Send Flowers to a New Mom?
It can often be difficult to predict the exact date of delivery. So it is best to send the flowers after the baby has been born. If you know the exact date, then you can ask the florist for all the flower options they have for same-day delivery. Remember, flowers are best presented on the same day to retain their freshness and scent.
Another option is to send the flowers to the new baby's home. This will reduce the amount of stuff the parents will have to transport from the nursing facility. This allows you to place your order in advance. You can have fresh flowers waiting for them at their home when they arrive.
Flexibility
As already mentioned, new baby flowers can be sent anytime – even after the baby has been born. You can also send this gift after a few weeks of the new member becoming part of the family. Remember, the parents are going to need encouragement at different stages. And even when you send flower gifts after some time, it will mean a big thing to them. It will show them that you are there who cherishes their family and happiness.
Choice of Flowers
It is a common question asked when someone is looking for baby flowers as to what types of flowers make the right choice. You should consider the following points when choosing the right flowers for the occasion:

-Find out if the new born is a girl or boy. Knowledge of gender helps you determine the right colour of the flowers.

- If the parents haven't found out the gender before the baby is born, you can choose a neutral colour.

- When it comes to a baby girl, pink, pastels, and purple are ideal colours. The best flower options in this case include roses, lilies, and tulips.

- If it is a baby boy, you can choose yellow or blue flowers.  The perfect flowers include iris, delphinium, and freesia.

While it is important to consider the flower colours, it is also crucial that you consider the card message. Keep in mind that you should show your support, love, and encouragement to the parents. These are the most important things new parents require.
So make sure to keep all these points in mind when choosing the perfect baby flowers. The good thing about scent is that people always associate them with memories. So your flowers will always be remembered by the parents, even if they forget the colours and the kind of flowers they are.


Hits: 7675 | Leave a comment