Looking Good On Your Wedding Day
It's your big day and everything is planned, from the venue to the food and music. Now you're able to relax and have a beautiful wedding, you have something new, blue, borrowed and sold all perfect for this day.
No matter what every bride want their wedding day to be the best that it can be, little things can make it perfect and unique. Your wedding ring is not just for the big day; it's going to be on your finger for the rest of your life. So, why not make it unique?
Bridal Jewelry is one of the main things to add to your look; depending on your flavor there are so many perfect pieces to add. Beautiful pearls, to diamonds you choose the look you want and make it perfect.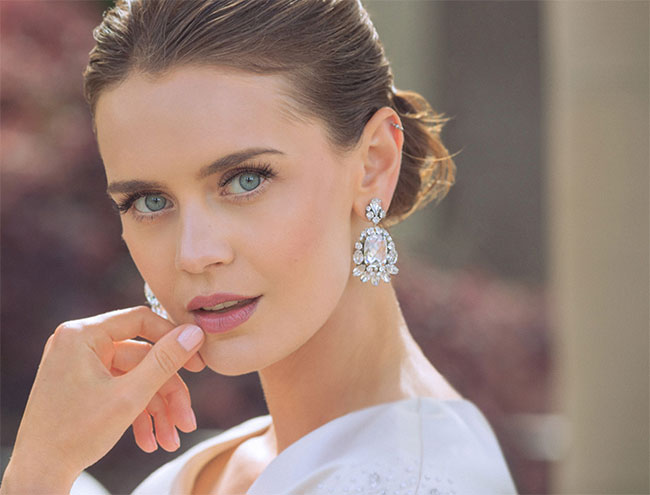 Shopping for the look, takes time and you as the bride want it to be just right, I know there are so many different pieces but the one you choose is the one you. In case you didn't know, pearls are the new diamonds and the girls' best friends. Having made a huge comeback from a fashion and business point of view, pearls regained their rightful place on runways and high-end occasions.

But pearls are not just these little perfect spherical gems that come in discrete white strands. Pearls vary in color and shape and come in a breathtaking palette of hues and overtones.

Bridal Jewelry such as pearls work great with the bride and bridal party, they are simple and both pretty. There are so many styles and ways to wear them and it's all up to you and how you would wear them, a simple strand of pearls makes every bride look beautiful. As usual, a deep plunging V-neck or an off-shoulder evening gown design is your best option for a charity ball, a black-tie event, a movie premiere or a fancy night out.

Even a diamond chocker will look perfect on your day, a bracelet of diamonds or pearls can make your outfit look perfect, just remember it's your day and how you want to look.

If giving a small piece of jewelry is not your thing, then you can opt to give your girl a necklace. With there being so many popular choices, it can be pretty hard to make a final decision. However, a pendant necklace seems to be the popular selection for many bridesmaids. Not only does this option hang loosely, you could have it customized to your liking. By doing so you'd be ensuring that every design is one-of-a-kind in multiple ways.

A bridesmaid is more than likely going to be a close friend of the bride, usually the best friend(s). Along with adding them to the wedding you could surprise them with a token of thanks in the form of a beautiful bracelet. This is a nice choice of wedding accessories that often make the cut. Being that there are many stylish designs you'll be able to figure out the best approach to take in terms of style.

You can stick with the lovely gold studs, which never fails to impress or have it personalized by engraving them with your Husband to initial or you can be grand and wear a pair of diamond earrings.

For me simple is better and looking good on your day is what is important as well as your bridesmaids these are your best friends who have been there and always will be. So making sure they have something special for this day as well simple sets are the perfect gift for these ladies.

Have you ever wanted something unique that no one else has, making or planning the pieces you will wear is a way to go too? I love beautiful simple pieces of jewelry and I would look and search for something I want and would wear.

Planning your wedding is stressful enough, making sure everything is perfect and right and this goes for the jewelry you and your bridesmaids wear and making sure you look and feel like a princess on this special day is key to your happiness.


Hits: 4859 | Leave a comment