Tungsten Rings And How To Rock Them
Now you have got your tungsten ring. However, do you know how to rock it beautifully? The fact is that Tungsten is a different material from other metallic bands you have ever known. For one thing, it comes from a mineral ore known as wolframite. This is commonly interpreted as 'heavy stone' with a chemical symbol of 'W'.
Wolframite is known as "The devourer of Tin" due to its ability to hinder the smelting process of tin. As a metal, Tungsten has a melting point of an astonishing 6,191.6 Fahrenheit. It is an extremely hard metal, harder than most minerals on earth except diamond.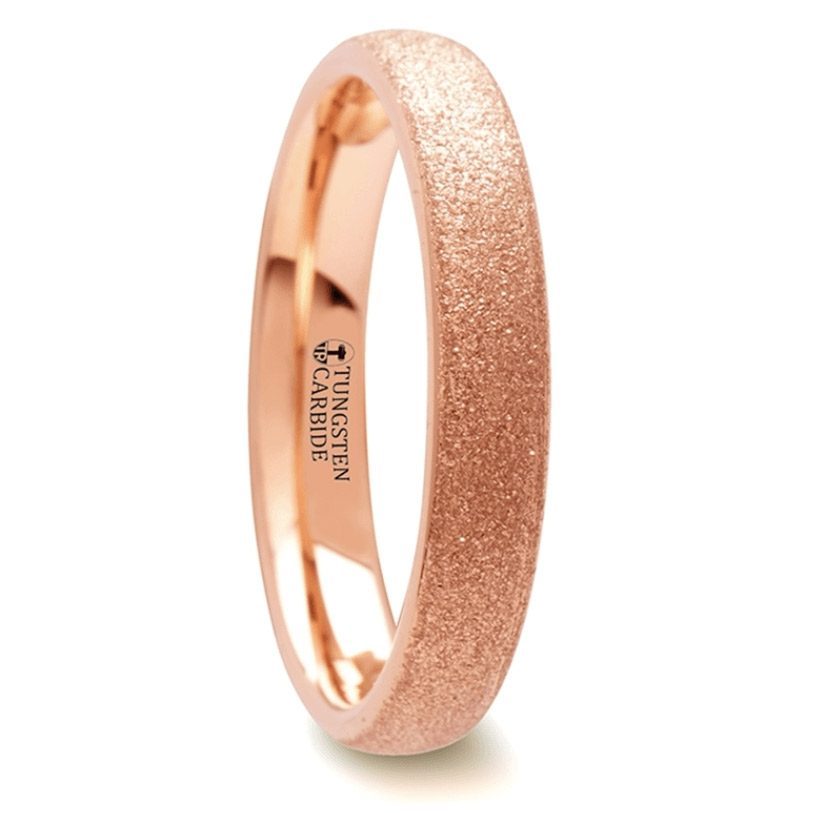 It commands an impressive 9 score on the Moss index of hardness with only diamond harder at 10. Are you getting excited about Tungsten bands already? Alright, let us learn further.

What is Tungsten Carbide?

This is a fantastic material that is utilized in making tungsten wedding bands. Unlike other known or popular metals used in the forging of wedding accessories, Tungsten is quite tough; the only thing strong enough to scratch tungsten jewelry is diamond.

There is nothing that evokes as much despair as finding out as you put on your ring only to see it has been bent out of shape. With Tungsten, you do not need to worry. The property of Tungsten ensures you do not have to worry about it getting misshapen. It's also metal with impressive weight and can maintain its shape for extreme amounts of time.

Most tungsten wedding bands are made in sophisticated designs that pair well with great fashion items, while others are elegantly simple with a classy finish. Since tungsten rings can be simple, it is quite possible to pair it with any other jewelry you fancy. Silver particularly goes well with Tungsten but so does white gold. You could also mix it up with other metals or precious stones as you please.

When it comes to manicures, make sure you choose a tungsten ring that goes with your nails. Darker toned nails are set out perfectly on somber colored tungsten carbide. You can also opt for a dark green polish for a cool dark look. Metallic or gunmetal nail polish complements the aesthetic quality of Tungsten.

One cool feature of the tungsten ring is its durability. This means that they could be worn anywhere without worrying about wear and tear. For handymen who enjoy working in rough environments or who have physical hobbies, Tungsten is a great choice. This is because there is no chance of your tungsten carbide ring losing its burnish.

Nonetheless, it is still advisable to be cautious. Although extremely hard and durable, Tungsten has brittle qualities. Tungsten is a material that breaks on sustained heavy impact. Of course, the generality of wedding bands would break under such conditions making such brittleness on the part of Tungsten no fuss.

Fortunately, most vendors will give you a replacement at no charge where this to happen. So keep rocking your ring. It will keep you charming for a lifetime!


Hits: 6683 | Leave a comment