Kenmore Elite 41072 Review: Everything You'll Want to Know
With a host of excellent family-friendly features, the Kenmore Elite 41072 is a massive 5.2 cubic foot washer. It's not among the largest front-loading washing machines in the market, but also an energy-efficient appliance that anyone with a big family should consider. It comes with a high annual power, water and operation costs, but that's not a surprise given its size. Let's look at everything you'll want to know about the Kenmore Elite 41072 before investing your hard-earned cash. If you buy it, you can expect:
Washing Features
Large families will love this appliance due to its wide array of washing cycles. In total, you've got five soil levels, eight wash options and 14 wash cycles. If you have kids around, you'll be pleased to know that the Elite 41072 washer features a powerful sanitize option. That comes in
handy for those with kids that wear cloth diapers as you can wash them while keeping the interior squeaky clean. Another family-friendly feature to explore includes the Kids Wear Cycle that protects your child's sensitive skin from residual detergents left on clothing. The cycle offers a secondary rinse to effectively remove all the detergent, offering great protection to your young ones. Rest assured you won't set the wrong temperature accidentally as the Kenmore Elite 41072 will sound a chime, and its LED indicator won't light if your combination is incompatible. Additionally, the washer automatically adjusts the wash time after considering factors like the water heating time, size of your laundry and water pressure, among others.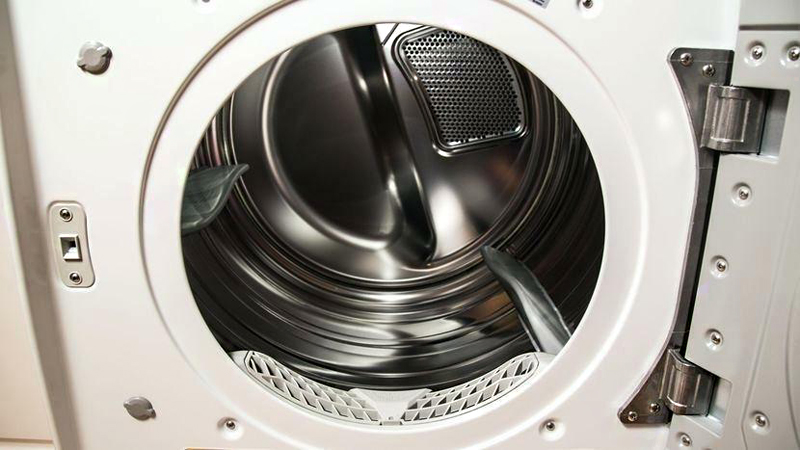 Other Features

Pre Wash
By selecting the Pre Wash option, your laundry will go through a 15-minute wash, spin and rinse cycle ahead of your main wash. Users find this function useful for heavily soiled garments that may not be cleaned with a single wash.

Extra Rinse and Accela Wash
To make sure you've removed all the detergent and bleach residue from your wash, you're free to add another rinse to your current washing cycle. Those who select the Accela Wash will allow the washer to use a twin injection spray for the water and detergent to be used. That doesn't cut the cycle time as wash performance remains the same as it would have been in a normal cycle.

Stay Fresh
Have you ever forgotten to take out your clothes from the washer when they are done? If yes, then you know how stressful it can be to remove the wrinkles and bad odour that they come out with. However, the Kenmore Elite 41072 has made things easier and better. You can choose the Stay Fresh feature for the machine to tumble your laundry intermittently and keep circulating fresh air into the drum. This feature can keep your clothes fresh for up to 19 hours, and you can remove your clothes by pressing the power or start buttons.

Pros
- 14 washing cycles
- Energy-star certified
- Huge interior space for a big family
- Keeps your clothes fresh for 19 hours in the washer

Cons
- Not energy efficient
- Can't easily fit in a small laundry room

Final Thoughts
While the Kenmore Elite 41072 isn't the best in the energy efficiency sector, it's massive storage capacity, and wide cycle selection makes it a worthy option. Its size is mostly ideal for the laundry needs of a large family, though it's not ideal for those with a constrained laundry room.


Hits: 6111 | Leave a comment