Shopping for Plus Size Wedding Dresses for Guests - How Do You Choose One
Weddings are one of the most memorable events in someone's life. Whether you're the one getting married or someone you knew wants to get married - it all ends up in one tricky question. What am I going to wear?
Now that holidays are slowly showing in our calendars, the celebration of love through weddings is also evident to be the talk of the town.
Though maybe you're only invited as one or with plus one, looking elegant and formal with your chosen wedding dress is a decision to take very seriously.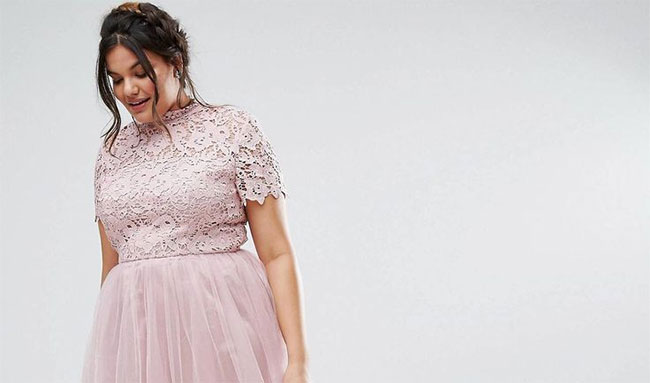 For the past decades, various unique wedding themes had been roaming around the world, however, the question of what to wear for this very special day continues to be an unending major problem that always ends in a one messed up cluttered room - full of unappreciated formal clothes and a mix of self-doubt with your old clothes and even to yourself.
Once this started, how will you choose what to wear?
Considering Your Body Shape
Before even thinking about what style or which type of cloth you're going to use for your wedding attire, it is important to know which body type best fits you.
According to studies, there are different types of body shapes, particularly to women.
For the skinny ones, there are body shapes called the Straight, the Pear Body Shape, Spoon body shape, Hourglass, Skinny, Athletic and Lollipop Body Shape.
For the not-so-skinny types, there are two distinct types of body. The Oval body shape and the Diamond-shaped body.
Despite the society embracing body positivity, the latter group still has difficulty in choosing their perfect dress as most shops prefer to market the 'acceptable' sexy in this time and age. Thanks to body positivity, however, clothing stores are now including a section for plus size dresses for wedding guest.
Why Plus-Size Dresses Matter More
All said and done, finding good plus size dresses for wedding guests is harder compared to other body types. This dilemma continues as crusaders are propping up everywhere across the world in favor of body positivity.
Meanwhile, what if there's a place to look for cheaper but elegant formal wedding clothes that fit anyone to any occasion?
Where to look if you are looking for plus sized dresses
California certainly has a lot of clothing stores that promote equal treatment to all gender and body shapes in the world. With these stores entering the fashion market, you can be confident to walk in the aisle and become the most beautiful guest in the wedding - be careful, not to step on the bride.

You can say goodbye to your mismatch big shirt and pants and begin to dress not just to impress but to take the new 'sexy' in the stream.

These wedding dresses can also be your ticket to another world in fashion and can be worn to any of your formal and summer occasions throughout the year.

Being curvy is now easy and sexy with these stores right around the corner.


Hits: 6053 | Leave a comment