Factors to Consider When Choosing A Ring Appraisal
Of course, your engagement ring is the most precious gift. It's priceless and symbolizes your lifelong happiness with the person you love. You bought it yourself and it's only you who understands its value, right?
The retail price you paid doesn't necessarily match the ring's actual value, the resale value, or its replacement costs. So, if you intend to insure your ring, get a professional appraiser to do it.
Taking the engagement ring plus both your wedding bands to an experienced appraiser must be your first step, particularly if you have inherited some family heirlooms of mysterious provenance. However, if you went to your local jeweler and bought a sparkler plus a few bands of gold, you should definitely get them appraised. If that's the case, follow these simple steps and get started.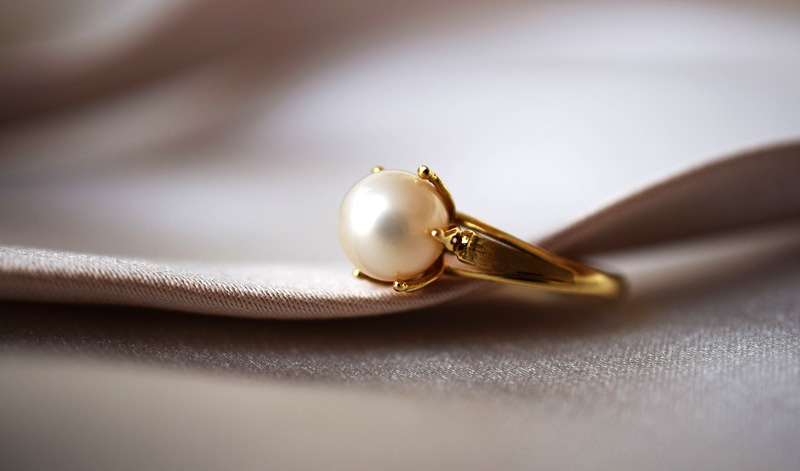 Settle For an Accredited Appraiser

When it comes to ring appraisal, it's extremely important to find an accredited gemologist-appraiser who'll offer professional services. You could as well get it appraised at the shop you made the purchase. Even better, opt for a certified third-party evaluation like Nelson Coleman Jewelry Apprasial firm.

In addition, the National Association of Jewelry Appraisers plus the American Gem Society maintains lists of experienced appraisers, so you can always locate your closest option. And before you can leave your precious rings with a stranger, ensure that you get a clear estimate of the total fees as well as a detailed description of what that particular description will include. Remember, appraisal costs shouldn't be related to your ring's value. So, if an appraiser quotes a given percentage of the total value, run away, because that's probably a rip-off.

Check The Particulars

Your appraisal should include multiple reports on the stones available in your ring. It should also include a comprehensive description of the item, together with photos, information regarding all the stones in your ring, an evaluation of the metal, as well as a total valuation of the jewelry. An explanation regarding the gen grading system utilized for evaluating the stone should also be provided in written form, with all the industry terms as well as jargon defined. And finally, the report must be sealed or watermarked in such a way that makes it unalterable.

This ensures that no one interferes with the contract details or alters them to their own benefit. You really don't want to spend your hard-earned money on something worthless. So, do your research, check online reviews, and ask for referrals. From there, you'll be able to make an informed decision that will you achieve better results with your appraisal.

Perform Regular Updates

Once you're done with the initial appraisal, ensure that it gets updated every few years. This is particularly important when you're changing or updating certain insurance policies. Bear in mind that the value of precious metals and gemstones can vary with time. So, be keen to ensure your rings as early as you can to avoid running into huge expenses. Perform regular updates on your appraisal and relax knowing that your jewelry items are fully safeguarded against damage and loss.

Tips for Storing Your Precious Jewelry

Nothing is disappointing like disorganized jewelry. In practice, rings, bracelets, earrings, and necklaces are all in a jumble. And this makes it impossible to find what you're looking for, especially when you're in a hurry to leave. You could actually spend over 20 minutes trying to untangle it from something else. But with a jewelry hack, you can perfectly organize all your items and display them in a stylish and attractive way.

Imagine a situation where your necklaces are tangled, one of your favorite earrings is missing, and you can't also find one of your bracelets? If you often experience this, then it's time you get yourself a jewelry storage hack. Here are storage tips that'll surely transform the way everything looks and works.

Trees Are Amazing

Necklace trees serve two important functions: storage and decoration. They work as the perfect accent pieces for your dresser and convert your jewelry items into a centerpiece of their own. You'll definitely love the outcome! Plus, setting it up is extremely simple.

Ring Bowls Can Work Wonders

Ring bowls are other useful items which also look cute. All you need is to toss the rings inside the bowl and avoid scrounging around the bottom of your drawer ever again. Sound great, right? Plus, this technique injects a sense of stylishness and makes your look cozy.

Cork Boards Can Make The Difference

You can also opt to make a beautiful cork board for hanging your jewelry plus other accessories. But if you don't have enough time to go into the complete DIY mode, getting a regular old corkboard, as well as hooks, also works pretty well. Not only does it create a unique impression but it also instills a feeling of sophistication. Everyone coming to your room will certainly fall in love with this storage hack. Not only is it decorative but it also protects your rings from getting lost.

Utilize Ice Cube Trays

Keeping your jewelry in ice cube trays is another great idea. They're perfect for storing earrings plus other small items. And the good thing is that they're available in different colors and are remarkably affordable. So, you can always relax knowing that you'll find something that perfectly suits your personal style and taste.

Purse Hangers Are A Cool Option

Another option is to repurpose your purse and scarf hangers. This particularly well for long statement necklaces. They'll also play a significant role in protecting them from getting cramped or tangled inside a box/drawer. And that's exactly what every woman would love- increased accessibility, enhanced sophistication, and unique appearance.

The Bottom Line

When it comes to ring appraisal there are several aspects you may want to take into consideration. You really need to insure that precious ring that your partner gave you during your engagement as it symbolizes your union. Find an experienced appraiser and let them do the job for you.


Hits: 3835 | Leave a comment