6 Outfits for 6 Types Casino Goers
Did you know that you can usually spot the various types of casino goers by their outfits? Or perhaps you're wanting to know what to wear to the casino for which occasion…  There are some unwritten rules about what to wear based on what you're doing at the casino, whether it's serious gaming or a night out with friends.
Have you noticed these nuances of dress-wear at the casino?
1. The high roller
For the more lowly among us, the image of the high roller might conjure up images of man in a clean, crisp suit that's tailored to perfection, a woman in an ostentatious dress with a fur draped around her. The reality of the dress code of high rollers isn't what you see in the movies, though. While there may be times in the high rollers' room where people are donning quasi-formal wear, this certainly isn't the norm.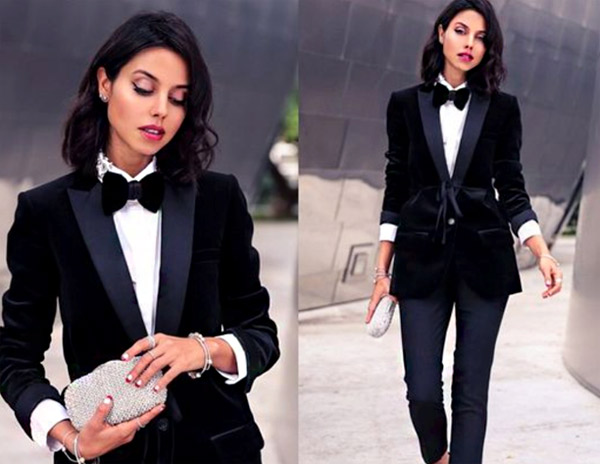 Dress for success
In fact, the high roller may be dressed in almost anything at all, assuming it attempts to conform to the casino dress code - even shorts and t-shirts. High rollers are treated like royalty, which means that can wear anything they damn well please, which, if you're planning on spending hours at a table needs to be somewhat comfortable.

While the style of high rollers might be diverse, you'll notice expensive brands rather than what you could pick up in the strip mall. Expensive clothing tends to just look and fit better if you pay careful attention. High rollers may often wear either a piece of clothing or accessory on repeat - as a lucky charm.

2. The big night outer
These are the people that are actually dressed the sharpest in a casino, whether it's guys or girls. Usually in groups or men, groups of women, or sometimes a couple, it'll be players who don't often go to the casino, but choose to enjoy all the entertainment on offer when they do - from the tables, to slots, bars, and the best casino nightclubs. They're here to have a big night and look amazing while doing it.

This is where we see guys's best shirts and pants coming out and the ladies most fun dresses paired with skyscraper heels. These outfits are generally from low-to-mid-tier designer labels for those that have the cash, through to cheaper knock-off versions for people who can't afford to dip out on clothes. Exclusive suits deserve exclusive no deposit offers and other free stuff, so it's a case of dress to impress.

3. The undercover shark
The undercover shark is a master of disguise, blending in with the crowd whichever casino floor they decide to hit. Perhaps they've already scoped out who's wearing what and more importantly what type of gamblers are wearing what. The undercover shark is generally dressed somewhat more casually, as they like to appear like they're a casual gamer.

4. The after-work player
Office wear is really the perfect casino outfit since it can make people look nice and presentable - although it does scream "I've just come from work!"
Often, you'll see groups of people gathered at the bar, going off to play then coming back, after working hours - or sometimes just after they've taken the day off earlier. These players are at the casino for the social aspect and to have a bit of a flutter while they're at it.
You'll generally spot these players in a white shirt and black pants or a pencil skirt, with a pair of black leather shoes - and perhaps a loosened tie!

5. The slots lover
People who love to play the slots for hours on end are generally those that look the most comfy in their attire in the casino. Depending on the dress code of the casino in question, it might look like they've just come from doing the grocery shopping or chilling out on the couch at home.
They're the people who look the most comfortable at the casino in what they're wearing, and if you're feeling somewhat stifled in your own outfit then you'll be regretting not choosing something more similar to the slots lover's dress-wear.

6. The weekend warriors
These are the people that have come to the casino to go all out for the weekend - or for the week. Think bachelor and bachelorette parties, or those people celebrating significant milestones with their friends. These folks will often come dressed in a theme, often a little bit wild or silly, or with a touch of bold accessories. These may be Hawaiian shirts, matching dresses or color schemes, or something ridiculous like big fake gold chains.

This is a playground for the weekend warriors and they're going to live it up! They might down a bunch of cash or burn up the dance floor in the club, but you can be sure they're in a pack, except for the lone straggler or two who's accidentally had a few too many to drink.
Of course, not everyone fits in one of these casinos' goers' boxes, or even if they do, perhaps they've chosen a different style to the rest of the crowd. Casinos are places of fun and frivolity so whatever you're happy in - and fits the dress code - can be a good choice.


Hits: 4983 | Leave a comment

We are looking for men's suit tailors, fashion designers, managers, fashion consultants who want to share their knowledge and tips in an article or video and contribute to the site! Please email us at contributor@bgfashion.net Don't miss the opportunity as this will be a free advertisement for yourself and your menswear brand!