Great Inspiration For Christmas Gifts
Everyone has that person on their gift list that is hard to buy for. It's the person that seemingly has everything they want or is guarded about their passions and hobbies.
When you have someone like this on your list, it's best to shoot for the moon and choose something completely unique. Here are some great starting points for inspiration during this Christmas season.
Fossils
Give the person on your list a piece of the past by buying them a fossil. Not only will this gift become a treasured memento and favored conversation piece, but there are a lot of versatile applications for this gift.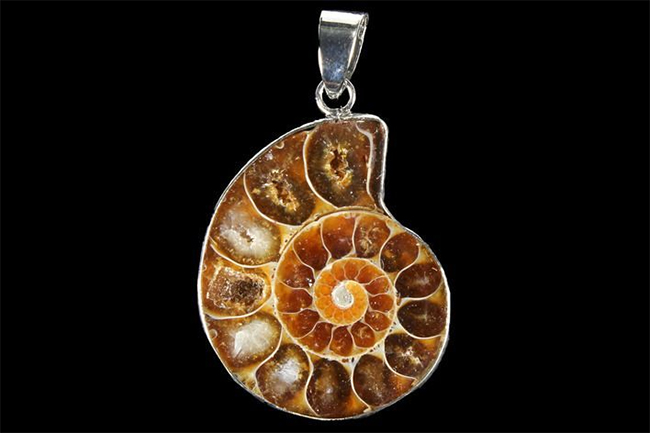 For example, you could purchase leaves trapped in resin on a stand to sit in the living room. Alternatively, you could buy an ammonite fossil pendant for them to wear and teach them valuable info about Ammonites that they can use to wow people at parties. Fossils are the perfect gift for the adult who had a dinosaur fascination as a child.
Custom Reel Viewer
Rather than stepping back into ancient history, you could time travel to the 1980s with a custom reel viewer. This gift is sure to invoke a sense of nostalgia and can be a personal, sentimental offering.
Curate photos that will hold meaning with the recipient. This could be treasured photos from the past or a collection of your more recent Instagram favorites. Put them together on custom reels and present the gift in its entirety. Your loved one will enjoy the novelty of this treasured toy from the past. Additionally, they'll appreciate the care and thought put into their photo collection.
Automatic Pan Stirrer
For the aspiring chef in your life, purchase an automatic pan stirrer. This simple device works on a timer and sits in a pot or pan using a tripod apparatus. There are plenty of recipes that require constant stirring, especially candies and soups.
This fantastic meal prep tool will quickly become a kitchen favorite. Who knows? Maybe they'll use it to make you a delicious treat!
Hidden Pocket Travel Scarf
For the world traveler in your friend group, there's no other gift as useful as a hidden pocket travel scarf. These are generally infinity scarves that have a small zippered pocket hidden along the seam for cash and passports. Having this accessory is ideal in countries where pickpocketing is a concern.
This is another versatile gift and can be completed as a DIY project for those who have basic sewing skills. Consider giving two scarves: a light one for warmer climates and a warm one to fight the Northern chill.
Memory Ball
If someone has everything they want, then the best gift you can provide is a way to appreciate their good fortune. A memory ball is a beautifully designed glass ball in which you put pieces of parchment outlining things you're grateful for or hope to accomplish.
A memory ball is an excellent start to a family tradition. Encourage the recipient to start using it on New Year's Day to hold their favorite memories and experiences of the year. On the next New Year's Eve, they can open the ball and read all the memories and wishes from the previous year.
Headphone Sleep Mask
The music lover in your life will love this gift. A headphone sleep mask replaces the bulky or invasive headphones and earbuds to create an ambient sleeping environment. This apparatus wraps around your head with subtle speakers enclosed within. The recipient will love how it blocks the light and other sounds for a restful sleep.
Charitable Donation
Finally, if you have no idea what to get someone, make a charitable donation in their name. This prevents them from trading their gift away at a White Elephant party and ensures that someone in need is getting the help they deserve.

Think outside the box this Christmas season and choose something that the people on your list will love and cherish for years to come.


Hits: 6723 | Leave a comment