Airbrush Makeup vs Regular Makeup For Your Wedding Day
You've waited and dreamed about your big day since you were a small child. Your wedding is quickly approaching and there are so many tasks on your to-do list that it can feel overwhelming. When it's time to book your photographer, another thought comes to mind: What kind of makeup should I use?
Airbrush makeup versus traditional makeup is the main topic when planning a wedding beauty look. Airbrush makeup is applied with an airbrush gun that covers the skin with a fine mist, which gives the skin an immaculate finish. Traditional makeup refers to a liquid, cream, or powder foundation, which is applied by brush, sponge, or fingers. Coverage for either kind of makeup varies widely and will depend on your preference.
The Top 4 Wedding Makeup Questions
As a bride, you want to look and feel beautiful, flawless, and natural. When choosing the best option for you, there are a few questions to ask yourself.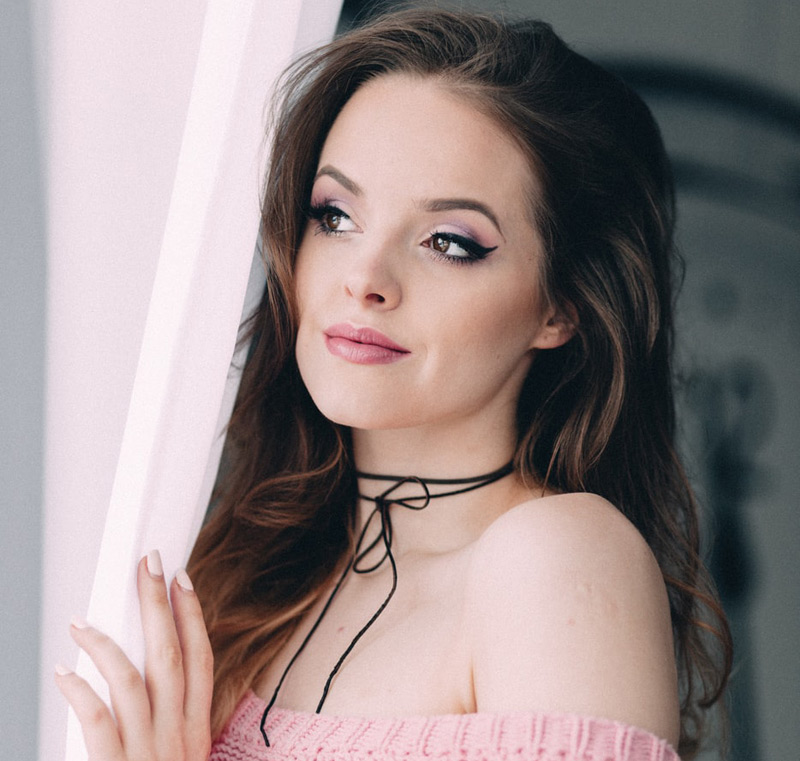 1. Is airbrush makeup better for weddings?
According to the wedding website "The Knot," airbrush makeup may be better for weddings due to its silicone-based and long-lasting effect. Airbrush makeup is the popular choice for weddings compared to traditional makeup due to its durable finish. As a bride, you must consider your makeup applications and the hugging, kissing, and the long day of celebrating your big day will ensue.
2. Is airbrush makeup better than regular makeup?
When it comes to deciding whether airbrush or regular makeup is the better choice for you, it is overall a matter of what you prefer.
If you decide on airbrushing makeup as your beauty choice, the shade of makeup is a fact to consider. Although airbrush makeup will most likely last longest, there is a less variety of makeup shades to choose from. If the wrong shade is used, the pictures of you on your wedding day could come out looking two-toned and mismatched. Who wants their face to be a darker shade than their neck and chest, for example? If you are unable to find a perfect shade to match your skin tone, the traditional route may be the better makeup alternative.
Additionally, for the brides that suffer from dry skin and breakouts, airbrushing may not be the best decision. Airbrushing works well when applied to hydrated and blemish-free skin. However, when your skin is dry or you have a blemish, airbrush makeup will likely not cover this flaw, but rather pronounce it more.
Another option is whether you like to do your makeup yourself or leave it to a professional makeup artist. Airbrush makeup application will most likely involve a professional makeup artist to create your flawless finish. Traditional foundation can either be done by you, someone within your bridal party, or a professional.
Also, a professional applying airbrush makeup will cost the most, with a professional applying traditional makeup coming in second, and the do-it-yourself application as the cheapest option.
The best way to decide the suitable choice for you is to run a makeup trial and error for your beauty look. Book an appointment with a professional makeup artist, meet with your maid of honor, or try looks in your mirror with your own tools.
3. What are the benefits of airbrush makeup?
According to Beauty Asylum, a few of the main pros listed for airbrush application includes a flawless coverage and natural finish, light-weight application, will not clog pores, it is hypoallergenic, and will not rub off on clothing.
Along with constant physical contact, dancing, and socializing on your wedding day, tears of joy often follow as well. Silicone-based airbrush makeup is usually much more waterproof than your traditional powder or liquid foundation. This will keep your airbrush sprayed skin looking flawless throughout your big day.
4. How much is airbrush makeup for a wedding?
For brides who are pricing makeup options, airbrush application will cost more than traditional makeup. For instance, wedding website Zola's article "Guide to Wedding Hair and Makeup Costs" explains that airbrush makeup will be at least $50 more than regular makeup. As a bride, you will need to consider whether $155 for airbrush application or $100 for regular makeup is the best option for you.
Conclusion: Your Makeup, Your Big Day
The coverage, wear, price and all other aspects of your makeup decisions should be considered by your preference alone. Although you may feel overwhelmed by all that planning a wedding entails, there are ways to make decisions much easier. Consider these questions and decide what is most reasonable for you. It is your wedding day and you deserve to be the most beautiful, flawless gem in the room.


Hits: 6394 | Leave a comment