Tips To Save Money When Shopping For Fashion
Staying on trend doesn't always have to be costly. If you've been going broke simply because you're trying to stay fashionable, then you're on the wrong road. Fashion should be a fun and enjoyable experience. Especially when you go shopping for outfits, you don't have to break the bank just to be able to afford what's "in".
Being a fashionista and staying frugal at the same time is entirely possible. You can be both at once. Eager to learn how?  Read the tips below.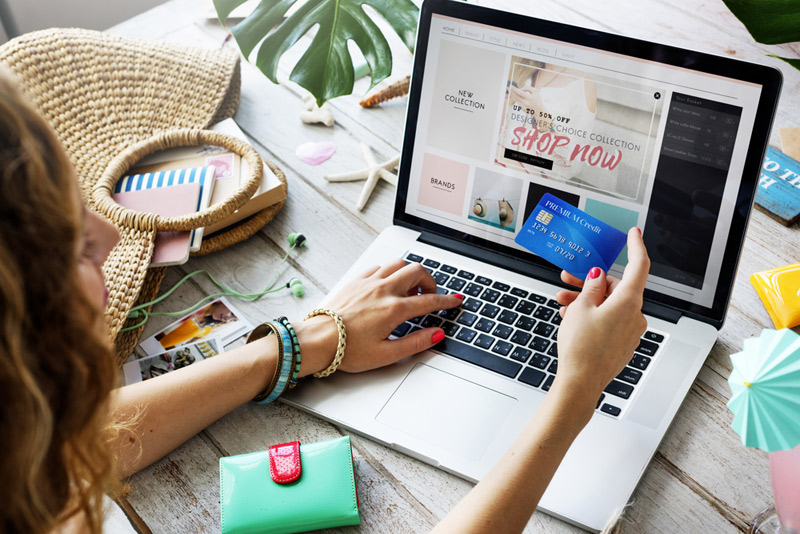 1. Shop Your Closet First, Then Sell What You Don't Wear
Before you go on a shopping trip, give yourself one to two weeks to sell old clothes you no longer use, clothing pieces you've rarely worn, or impulse buys you've never used at all. You can use the proceeds from the sale in shopping for new clothes. In this manner, you're able to enjoy a good shopping trip without making your budget suffer or, worse, putting your shopping expenses on credit.
For instance, you need to shop for men's suits as you've just been accepted into a job that requires you to wear one regularly. Now might be a good time for you to purge your closet and say goodbye to your old, shabby clothes that you know you won't get to use regularly anymore. That way, you'll have extra space and cash for your new suits.
2. Scout For Coupons First
Whether or not they're shopping during the sale season, a frugal shopper will always scour the Internet first for promo codes and coupons that they can take advantage of.
Online, for instance, there are many coupons that you can find from famous department stores, such as these Macys coupons. There, you're sure to find a wide variety of men's suits, too. That way, you're able to buy clothing pieces for much lower prices, especially when men's suits can get quite costly. This stuff would benefit you even more if you're the type who enjoys buying clothes regularly. If you can purchase clothing pieces at 10% to 30% off, why not?  Your budget shouldn't be made to suffer simply because of your desire to shop for fashionable outfits.
3. Time Your Purchases
A frequent shopper should learn how to time their purchases. This essentially means buying clothes off-season. In spring, shop for winter-clothes as they're most probably on sale; on the  wintertime, buy summer clothes as they're sold at a much lower price. While you may not get to use the clothing pieces that you've purchased right away, you're able to save a massive amount of money.
4. Always Take Good Care Of Your Clothes
Most types of clothing items aren't always a fad. Some may also be considered as classic pieces, such as men's suits. You don't have to keep buying new ones. When you have these fashion pieces in your closet, take outstanding care of them. Always follow whatever care instructions are written on their tags. That way, you can make these pieces last longer. A true fashionista should be able to mix and match new, trendy pieces with the old, classic ones.
Also, when you take good care of your clothes, you're not only becoming a practical shopper; you're also becoming a sustainable fashion enthusiast.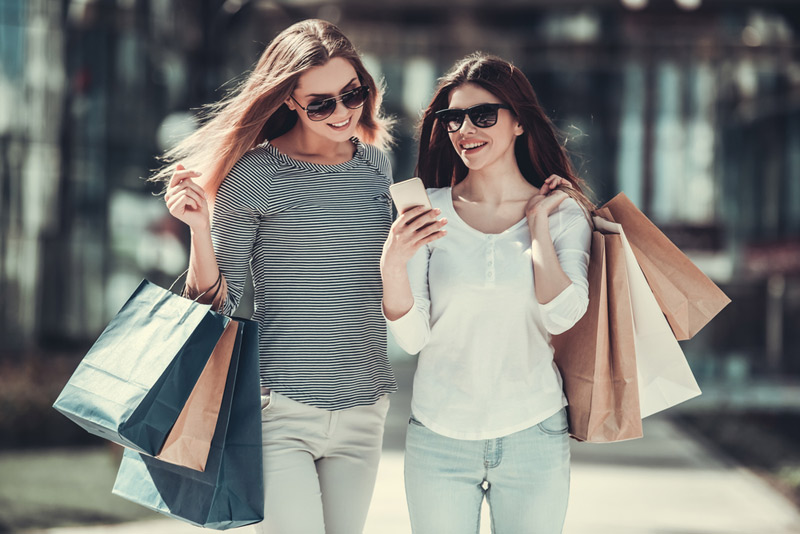 5. Don't Shy Away From Thrift Stores

There's no shame in buying from thrift shops. You're going to be so surprised at all of the fashion pieces that you can find there. Plus, they cost so much cheaper than buying brand new ones. More so, when you regularly shop, shopping from thrift stores is an excellent way to give your closet that upgrade involving pieces you've never owned before!  Apart from the savings, you may even be able to find unique clothing items you've been longing to have and which you can't easily obtain from malls.

Try walking in one with only twenty dollars in your pocket; chances are you'll be able to bring home more fashion clothing pieces than you could ever imagine.

6. Shop For The Basics At Generic Brands

In fashion, the basics refer to tank tops, leggings, and plain shirts. This list can even include your long sleeves or undergarments under your suits if that's what you're looking for. These are important pieces in your closet when you're trying to be fashionable for they're super easy to play around and mix-and-match with other clothing styles.

Being a fashionista, there's no need for you to buy high street or designer stuff all the time. Those with cheaper price tags will do. If you can find basics from not-so-known brands, then don't hesitate to go for them. These are clothing pieces that you'll have to replace regularly, anyway. Plus, inexpensive doesn't always mean low quality. There are low-cost clothing pieces that are actually durable enough for long-term use.

7. Rent One-Time Pieces

There are some clothing items that you won't get to wear again. For instance, a gown for a wedding. Or, say, a themed-costume. Instead of spending a fortune on buying these clothing pieces, you might as well just rent them. If there's a piece that you need to buy, make sure that you can use it again, such as a pair of shoes or an accessory.

Shopping for clothes should be a fun experience, especially when you're a fashion enthusiast who shops almost every season, when new trends come in. While fun, it can also be expensive. But, being a fashionista doesn't have to break the bank. If you've been having a hard time balancing fashion and frugality, try out the tips above. Now, you can look like a million bucks without actually spending a million bucks!


Hits: 3437 | Leave a comment

We are looking for men's suit tailors, fashion designers, managers, fashion consultants who want to share their knowledge and tips in an article or video and contribute to the site! Please email us at contributor@bgfashion.net Don't miss the opportunity as this will be a free advertisement for yourself and your menswear brand!