Ways Women Should Go For End Of The Season Sales And Bargain Fashion Shopping
The end-of-season sales play a very significant role for women who want to upgrade their wardrobe. These are the go-to places for them if they wish to buy a new pair of stocking or an extra pair of jeans. Help by the major brands at the best times these are the places to get useful fashion items and accessories from the most trusted brand for just a fraction of the original price.
This is the place where women can splurge on different items of their choice. A thing that most of the women cannot do otherwise at other times in other stores. These sales act as a smooth runway for them to take up their wardrobe to the next higher level.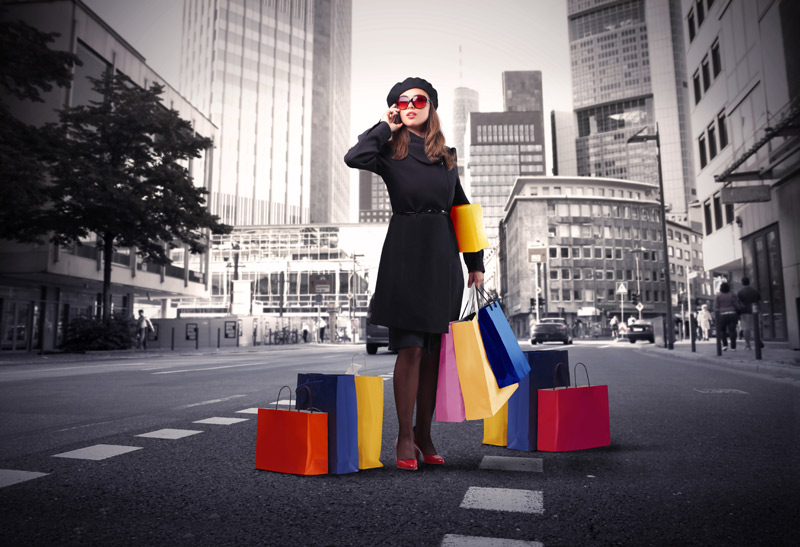 Therefore, if you are looking to add a few exquisite pieces of fashion and accessories, wait and save money to visit these ends of the season sales and make the most out of them to change what you wear and how you look. You will get everything here, such as:
Beautifully tailored blazers


Fine sweaters


High-quality shirting


Statement knee-high boots


Exquisitely designed and printed lady bags


Pleated bourgeois skirts


Light jackets and more.
The best part is that all of these will be as good as new but marked down heavily in your budget and any pocket.
Follow the rule of thumb
However exciting and tempting it may sound, there are a few specific guidelines to follow when you visit these sales and go for seasonal bargain shopping. Ideally, you should follow the rule of thumb to be better off and at a profit. 
The rule of thumb in economics says that when demand is high, the prices will be high as well, and on the contrary, when the demand is low, prices will be automatically low. Since these seasonal sales follow a typical retail schedule, you will, therefore, need to do a little bit of advanced planning.
Apart from the planning, you will also need to follow a few strategies, such as:
Visit and check out the items on the websites like babeappeal.com that specialize in overstocked items and end lots


Use particular shopping search engines to look for the best price from the price lists of different vendors for the specific item or items that you are looking for


Use the shopping coupons, if any.
If you are shopping online, make sure that you sign up with one of the shopping rebate-sites. They will help you to negotiate deals with some of the major online retailers and win cashback on your purchases made online.
Understand the sales cycles
If only you understand the sales cycle well, you will not have to pay 30% more for the leather jacket buying it in between the seasonal and regular sale cycle. This will not make the jacket less fashionable in any way whatsoever. The things that you need to know includes:
- Any typical retail store will let am item hang from their shelves for at least six to eight weeks before they finally mark it down. If you can wait for that long, you gain more.

- Try shopping on a Thursday. This is because most people visit a shop or a mall on the weekend. The stores know that, and therefore they will either mark down an item or put in new merchandise in the store on a Thursday. This means your choice options will be more, and price tags will be low as well.

- Ask the salespersons for a dress that you like but cannot find it of your size. Do not leave empty-handed. Often, there will be another piece in their stock, which they will be happy to ship you for free.
Also, check the return policy fine print. If you pick a shirt for cheap, but it does not fit, it will not worth it if you cannot return it.
Avoid sales lures
Often stores will come up with different offers to lure customers and make them buy a specific item. Do not give in to such sales tactics. Instead, do your market research to know about the real 'festive sales' offers so that you stay away from the illusion it creates in people's minds. This will ensure that you get:
A good product


At a good price and


A 'real' discount.
If you give in to the 'urge' that these sales tactics create, you will find your purse running out of money quickly and conveniently. Therefore, stay away from anything that creates things like:
An unreal urgency with terms like 'last day' and 'limited stock'


Useless and unrealistic freebies like 'buy five and get one free.'
Make sure that you do not suffer from the 'fear of loss' when you visit any end of season sale because there will be another one coming up pretty soon.
End of the season sales calendar
You will be better off and not suffer from the fear of loss if you know the end of seasons sales calendar. Different items are put on sale at different times of the year. If you know that you will know the best times to shop, though all may not be appropriate for you.
January is the month for annual white sales for a different item from bedding to digital products


February is the month for jewelry and gift sets offered at a discount


March is the month to buy sweaters, hats, winter coats, gloves, and other cold-weather items


April is the month for car sales


May is the mattress month


June is the time to visit hardware stores and mega-centers


July is for buying furniture


August is for kids' clothes, laptops, and school backpacks


September is the month for larger electronic goods


October is the month for fans and air conditioners


November is meant for holiday shopping


December is the month for everything overall.
Therefore, all through the year, you can buy something or the other at a bargain. And when it comes to fashion sales, these end of season sales are the key to upgrade your wardrobe. 


Hits: 5506 | Leave a comment