How to Defy Dark Circles and Eye Bags - A Guide For Blokes
Gentlemen, this is for you. Are you sick and tired of the idea that males don't or can't look after their bodies? We get such a reputation for being unruly and untidy and it is just so false. The truth is that a growing number of guys care a lot about how they look and the way they present themselves.
So when it comes to dark circles and bags under the eyes, men are often wondering how they can get all over it and make sure that they look their best from start to finish. Well, what we thought that we would do is take a look at some of the ways for you here and now, and give you some incredible tips.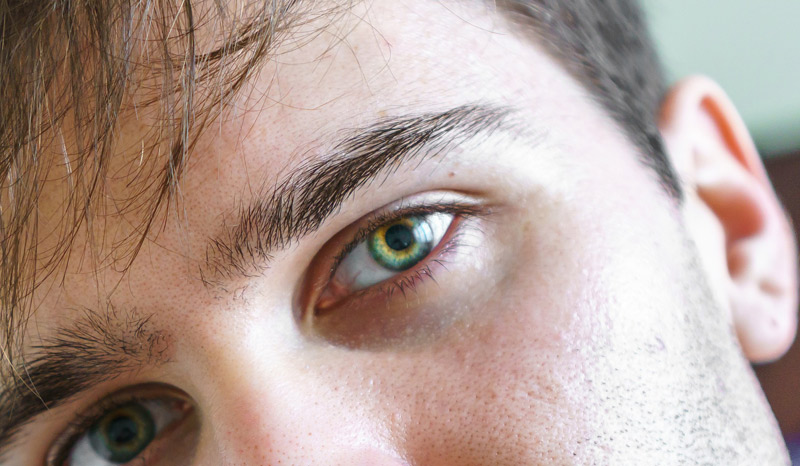 Exercise and Sleep Regularly

Gentlemen, one of the most important things that you can do is to exercise regularly and make it through the day to sleep well at night.

Both of these things are absolutely vital for making sure that your skin stays in the best possible condition. It isn't easy to do by any means, especially when you're trying to do all your normal daily activities and still find time to go for a run or hit the gym for an hour. But it is so worth it if you're prepared to put the time in and the effort.

You will notice that your body becomes healthier and happier because you are looking after it regularly. It becomes easy for people to keep those dark circles and bags at bay when they're sleeping for a good 7-9 hours every night and then exercising to make sure that they stay strong.

Invest in Skincare Products

Another great thing that you can do to make sure that you look after your skin is to invest in skincare products. There are so many different things to think about when it comes to making sure that your skin looks as good as possible and stays as healthy as it can.

There are a lot of skincare products which are quite natural and full of good things which can help you to feel your best and target those dark circles around the eyes. Things that rejuvenate and hydrate the skin under the eyes are your best friends in this situation. You want things which have a low alcohol content though, because alcohol has a habit of drying out the skin.  

Hydrate Regularly

Guys, if you're going to look after your skin and actually go about making sure that you stay in the best possible condition, it is a good idea to hydrate regularly. When you are trying to look after yourself, you want to make sure that you have thought about how you're going to do just that.

When you're working, being an active member of society or just pumping iron, you are going to lose moisture in the process, guaranteed. It becomes so important to make sure that you have thought about how you are going to rehydrate to look after yourself and stave off those dark circles and bags under the eyes.

Listen to Your Body

Look, we get it - you leave a busy lifestyle. You've got a lot to accomplish and a lot to do, which makes it so important to try and stay as healthy and happy as possible.

But sometimes you need to listen to your body and the subtle clues it can leave for you. These dark circles can sometimes be an indicator that you're burning it at both ends, gentlemen. You might want to stop and put the breaks on what you're doing, because you're starting to see some physical symptoms. That's never a good sign, so to counteract it, you need to really stop and slow down.

So guys. In conclusion, these are just a few of the different ways that you can try and defy those dark circles. It's not always easy to do and there are a lot of moments where people can try and do a few different things to try and stave off the rise of dark circles. It can be quite challenging as a male sometimes to try and put together some healthcare routines that are going to work out for you. It is, however, absolutely essential that you take the time to experiment with healthcare routines to try and defy the dark circles which appear frequently underneath your eyes. Looking your best will help you to enjoy life as much as possible, so it is so important to try and get the most from everything that you do. It is easy to get the hang of things once you have a little practice, so we recommend that you experiment with as many different healthcare and skincare routines as possible.


Hits: 7354 | Leave a comment