The Secret Sauce Powering Fashion Nova's Meteoric Rise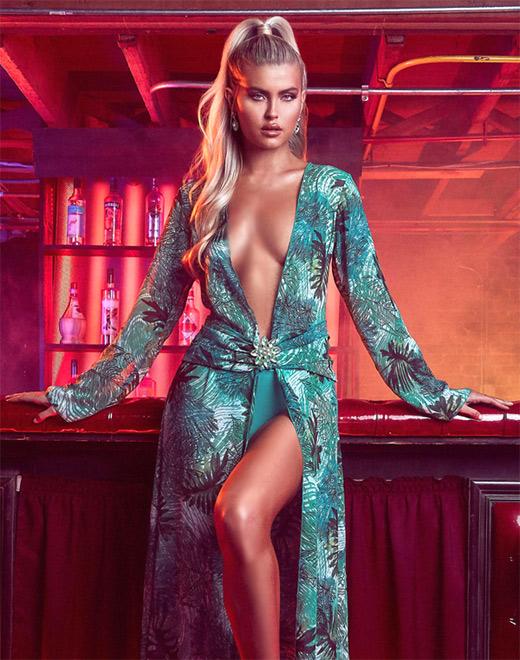 The retail industry has never seen anything like it and their competitors are shaking in their boots as they try to keep up with the giant called Fashion Nova. The company has dominated the fashion world for the past 7 years and there doesn't seem to be an end in sight. With over 17 million Instagram followers, Fashion Nova is one of the most searched companies on Google. It appears that this brand just popped out of nowhere, but they have been around since 2006 as a small brick and mortar store in Los Angeles. There were probably many other clothing companies established at the same time, but Fashion Nova spotted a window of opportunity and flew through it with full force. They are now one of the most successful brands of this generation, and there's only one question on everyone's lips - what is their secret?
Influencer Power
Fashion Nova works with 3,000 to 5,000 social media influencers, and they make no secret about the success that they have helped the company generate. When the business launched in 2006, founder Richard Saghian had planned to open one hundred stores throughout the United States. However, when he launched his online store in 2013, and got a peek into the power of social media, he made a swift decision and a major pivot. At the time, he had a relatively large following who purchased items from his brick and mortar stores in California. They would post selfies wearing his company's clothes on Instagram, so Saghian decided to use his customers to promote his products. This choice paid off, as within one week of launching his website, every item of clothing was sold out! Now that he knew social media worked, he began partnering with influencers with large followings. 
Fashion Nova now works with celebrities such as Cardi B, Amber Rose, Kylie Jenner, Teyana Taylor and Kehlani. These collaborations have transformed the way customers interact with brands. As much as high end brands claim to love and appreciate their customers, they do not engage with them on the same level as Fashion Nova. One of their marketing strategies is to like, comment, tag and repost selfies of customers wearing their brand; and no, the customer does not need to look like a runway model to get a shout out. Gucci, Louis Vuitton or Chanel would not be caught dead tagging everyday people wearing their clothes, no matter how much money they spend! On the other hand, Fashion Nova refuses to discriminate. 
They Cater to Everyone
Clothing lines are shamelessly biased, and over the years, they have been quite open about their disdain for plus sized people. However, instead of putting a sign on the door stating, "No plus sizes allowed," they use the discreet tactic of exclusion. In other words, "You can come into the store, but don't expect to find your size!" Big women have spent many years fighting for a space in the retail industry, and they have continuously had the door slammed in their faces. But times are changing, and with the rise of plus sized models such as Paloma Elsesser, Tess Holiday and Jennie Runk, big girls are finally getting the accolades they deserve. 
Fashion Nova has made room for everyone. With sizes as large as 3XL available, they have no time for discrimination. I am not trying to throw shade on the brands who only want to attract a certain type of customer, as at the end of the day, we are all free to do as we please. However, if a company wants access to all corners of the market, they will need to cater to them.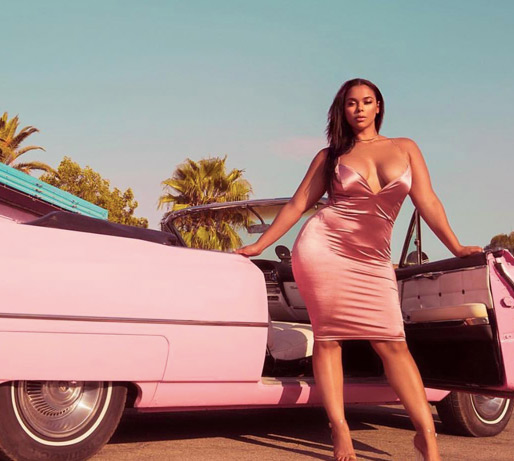 They Are Affordable
Most people don't have thousands of dollars to spend on one outfit; for the average person, that is the last thing on their mind. However, every so often, a gal on a budget wants to dress up and look like a superstar. Fashion Nova allows their customers to do this. No matter what outfit you are looking for, their garments cost no more than $50. Not only are they cheap, but they are often recreating the latest celebrity outfits! Gone are the days when fans could only dream about having clothing in their closets similar to their favorite star. With the economy up in the air, and no one knowing which direction it's going to turn, people can no longer afford to spend large amounts of money on clothes; however, spending $50 on an outfit you really love is not going to break the bank. 
Spoilt for Choice
Fashion Nova has reinvented the term spoilt for choice. With between 600-900 outfits per week, customers are bound to find something they like. No sooner have the words, "I like what J Lo wore on the red carpet" left your mouth before you have a picture of a piece in your Instagram feed for less than $50! You can't go wrong! Not only does Fashion Nova have a wide selection of clothing, they all come in different colors. So if you liked Kylie Jenner's pants but your favorite color is red, you will probably find it on Fashion Nova! 
Customer Engagement
We are living in a new era, and customer demands are high. Gone are the days when you could shoot out a quick email to satisfy consumers. Now, they want more. They want to get to know your brand, to interact with it, and to feel as if they are a part of it. Fashion Nova has capitalized on this like no other. They send out Instagram posts every 30 minutes, and if you post a picture wearing one of their outfits, they like, comment, tag and repost. Fashion Nova makes their customers feel as if they are a part of the family, and this has helped them build and keep an extensive following. 

Fashion Nova is here to stay, they have achieved such massive success in a short space of time you can only help but admire them! 


Hits: 9990 | Leave a comment