The RealReal as a Leader of the Circular Economy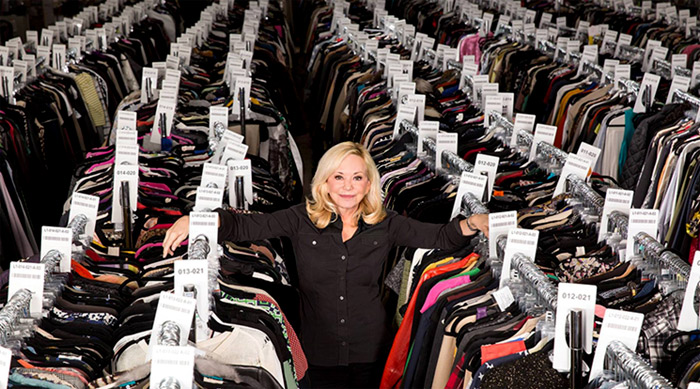 The days of thrift stores being connotated with musty old tee shirts are over. Resale culture has been deemed the "new sustainability" as consumers shift mindsets surrounding luxury goods and fashion. This mindset shift has widespread economic and environmental benefits, as resale of luxury designer goods benefits both the environment, the consigner, and the consignee. An important consideration in The RealReal's success is their role in circular fashion and their celebration of regenerative economic practices. Clothing is particularly successful in a circular economy frame of mind, as ⅗ of clothing is reportedly trashed after the first year although there is clearly demand for these pieces. ThredUp reports that sales of secondhand clothing will grow to reach nearly $51 billion by 2023, making this market incredibly lucrative. It doesn't hurt that The RealReal has no cost of goods sold, as their goods come from the clients themselves. As long as the company is able to continue to attract the type of clients that are interested in buying and selling designer goods, they're in business.
In 2018, The RealReal created the Sustainability Calculator for Consignment to calculate the impact of recycled women's apparel on the environment. Initially, they found the impact of the 2.5 million pieces that had been consigned at that time, and the calculator found that TRR has offset 65 million car miles in greenhouses gasses since opening their doors in 2012. Founder Julie Wainwright acknowledged, "Consigning is good for the environment, and I am thrilled we have developed a valid and quantifiable way for our customers to measure the positive impact their consignment has on the planet. It takes my breath away that people consigning apparel alone have made such a tremendous impact — the equivalent of 340,000 trees planted,". Methodology for this project included: global averages for impact by material, development of four archetypes for calculation, defragmentation of common inventory mix, and the sample weights of common goods.
The RealReal has joined Gucci's pledge to be carbon neutral by 2021, and their press release states that they are committed as ever to reducing and offsetting their emissions. This commitment to reducing emissions combined with the impact of such a large base of customers buying into sustainable fashion has incredible effects. The site says that they have saved 13,300 metric tons of carbon and have saved 608 million liters of water. In a continued promise to do as much as they can, TRR has also partnered with Shift Advantage, a leading environmental consulting firm.
TRR has joined the Gucci CEO's pact to make their company carbon neutral by the end of the year. This new sustainability pact has six main tenets. Firstly, companies who wish to achieve carbon neutrality must have a concrete measurement plan for tracking Greenhouse Gas emissions. Then, they must outline their action steps to reduce said emissions. They will then implement solutions, commit to report their impact on a quarterly or yearly basis, and must work with stakeholders and company leaders to promote further efforts. Gucci and The RealReal's partnership is hoped to serve as a positive signal for the rest of the fashion industry as attention shifts to our unsustainable production practices and the ways in which they can truly endanger society as a whole.
This dedication to sustainability has resulted in concrete support and profit from their client base. According to their website, 56% of clients cite environmental impact as a motivator for consigning, and 32% say that they shop on the site to avoid buying into fast fashion. They have also tapped into the world of Instagram (@therealreal), where they are able to market the sustainability angle alongside brands that millennials and Gen Z'ers love so much, resulting in growth of their client base. For example, this past World Water Day, the company posted a shot of jeans with the shocking fact, "10,000 liters of water is the amount it takes to produce a single pair of denim jeans". The caption reads, "On #WorldWaterDay, we want to extend a heartfelt thank you to our community who has helped save 608 million liters of water by consigning everything from jeans to ball gowns with #TheRealReal".  Marketing their company mission to consign clothing ethically and responsibly through Instagram users furthers brand loyalty and likely brings in new clients. To buy a used Gucci handbag is now even more prestigious than to buy a new one.
The RealReal has also announced a collaborative partnership with Burberry. Burberry previously has discarded of unsold items after the season is over, but in the name of expanding their client base and contributing to ethical fashion production, they have entered this partnership confidently, Pam Bettey, Burberry's VP of Corporate Responsibility, said, "The RealReal shares our ambition to promote the circular economy and keep clothing in use for longer. We know that the enduring quality of Burberry pieces means their appeal and value is long-lasting. Through this new partnership we hope to not only champion a more circular future but encourage consumers to consider all the options available to them when they're looking to refresh their wardrobes.". As another aspect of their partnership, they will make joint donations to Materials for the Arts, which reframes the way people engage with matierlans and launch creative campaigns to highlight new ways people can reuse. To encourage clients to consign their Burberry pieces with The RealReal, all clients who consign a Burberry item will receive a personal styling appointment and get to attend a British High Tea. Through just this partnership alone, The RealReal estimates that 77.4 metric tons of carbon and 3.9 million liters of water have been saved through just Burberry consignments alone.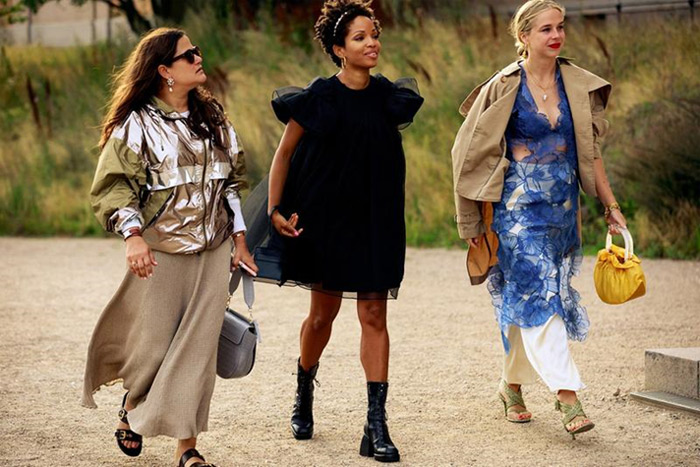 The future of sustainable fashion paints a positive outlook for companies like The RealReal. By expanding the target audience for consignment, they have tapped into a huge market that is expected to keep growing. Consuming more sustainably and ethically can become an action step for each and every one of us, and The RealReal is here to guide you through your journey with sustainable fashion.


Hits: 10109 | Leave a comment