A Guide to Start a Temporary Tattoo Business From Home
Beginning a new business is sometimes not easy, as most of us think. Starting a new business requires you to invest time and money. Moreover, you will need to make a plan to accelerate your business.
Selecting the right business that suits your skills is another difficult task. But if you are thinking about beginning a business that will give you more profit, you can start an online business. Online businesses or jobs don't require you to invest a huge amount of money before starting it. And if one is a skilled person, he/she can earn a decent amount of money. Now the thing is what kind of online business you can start that will entertain you in terms of earning money. Here we have made a list of businesses which are getting popular day-by-day. Read the following list to choose what business suits your skills, or you think you can start and earn a good amount of money.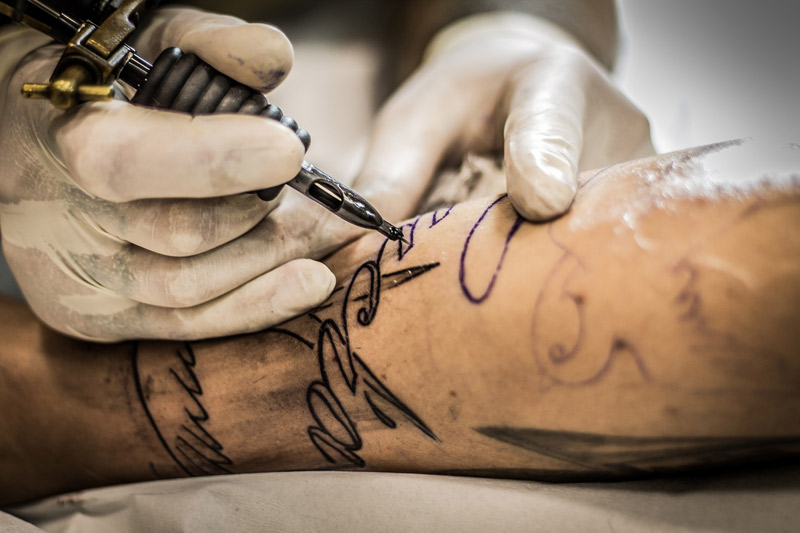 - Online writing
- Start a Blog
- Set up an E-Commerce site
- Start App Development
- Facebook advertising
- Online teaching
But if you think you are not comfortable with starting any kind of online business as it may not give you a permanent amount of money every month. Due to this, most people start online businesses with their jobs for a safe site.
So if you are sure you don't want to give a try to any online business, you can go for the jobs that you can perform from home. So here we come up with an option that will come handy. While some businesses depend on fashion and come and go, the tattoo industry has proved extremely resilient for centuries. From celebrities to local people, all love to make tattoos on their bodies. When you come to start a tattoo business, you will have two options one is permanent tattoos, and the second is temporary tattoos. So if you are starting a permanent tattoo business, you will require a license and also have to follow many other precautions. While starting a temporary tattoo business is less risky, you need low investment, and you might not need any license.
What You Will Have Required to Start a Temporary Tattoo Business
Make a plan
I may not need to introduce you to this step as no matter what business you are starting; you will need to prepare a business plan. When you have a plan with you, it will make things easier for you. This will keep you on track.
Where to Buy the Products
When you are going for a temporary tattoo business, you will need to buy the products. For this, you have to choose the right brand, which will provide you with quality products at affordable rates. For instance, you can choose fake tattoo ink at Prinker as they give you high-quality ink that does not cause any skin problems.
Advertise Your Business
To run any business, we need to advertise it as without advertisement you will not be able to earn the expected profit. For this purpose, you can start a blog, or you can pay the other social media handlers to advertise your business.


Hits: 14764 | Leave a comment