4 Tips to Help You Match Your Glasses with Your Outfit
Your glasses should not only be something that you feel like you need to wear in order to see properly;instead, you should make an effort to turn them into something that you want to wear, and that you feelgood in. When you feel comfortable with the way you look, you will be more confident in yourself. There are a number of factors that will determine the best pair of glasses for you and your style. Here are 4 tips to help you match your glasses with your outfit.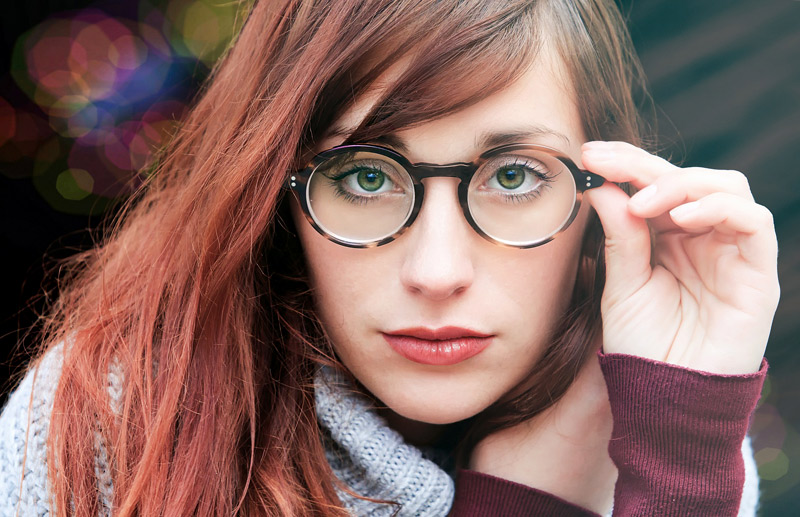 Your Face Shape
Before you choose a pair of glasses to match your outfit, you need to make sure that you are wearing the right pair to complement your face shape. Everyone is different and will have their own facial features that they love and hate. A pair of glasses has the power to enhance the features you love and disguise the ones that make you feel uncomfortable. The variety of frame shapes, styles and colors available on the market today makes it easier than ever to choose a pair of glasses that flatter your face shape and your style.
Match Color Tones
Once you have matched your frame to the shape of your face, the next step is to access the color tones in your closet. Once you know what color makes up the majority of your clothing, it will be easier to match your glasses to any outfits you wear in the future. If you wear bright colors often, then dark frames will complement a bold outfit. If you mainly wear a single-color tone, then a more colorful frame is recommended. This has the power to give your style a personality and can make your face and eyes stand out more.
Accessorize Around Them
You should treat your glasses as a part of you and your outfit and try to accessorize around them. If you often wear rings, necklaces or bright and colorful headbands, you should be able to find a pair of glasses that work well with these accessories. If your preference for jewelry is silver or gold, then you should choose glasses that have silver or gold on the frames. If you prefer to wear funky and brighter colored accessories, then you should choose a pair of colorful and bold frames. This will give you a consistent look.
Fit the Occasion
If you have to wear glasses every day, then it is important to know where they will be worn more often. Your lifestyle and career path will play a huge part in the best glasses for you. For example, if you have to spend most of your time in the office, then a smart, sleek and stylish pair would look best. It is important to remember that you can own more than one pair of glasses, so if a frame that fits your work attire does not complement your out-of-office style, then you should invest in a pair that suits your casual style. 
Embracing your glasses is the best way to feel comfortable and confident in them. You should not be afraid to own more than one pair and treat them as an accessory, instead of an inconvenience.

Photo: pixabay.com


Hits: 4821 | Leave a comment