Biggest Sneaker Trends 2021
In recent years, sneakers have been elevated beyond the gym floor and onto the runway. This footwear favorite is not more relevant than ever as it became a part of our smart-casual wardrobes. A lot of people wear sneakers for many different purposes. It is important for sneaker fans to stay up-to-date with sneaker trends and the best ways to style them.
Many people are of the opinion that sneaker trends in 2021 are nothing new but only a renewal and resurgence of previous styles. However, it's no surprise that sneaker culture changes as well when seasons come and go by.

Minimalist Sneakers

The all-white trainers have been pretty famous for some time now. The classic, clean and minimalist sneaker trend is a fan favorite right now. These sneakers are versatile enough to dress up with high-end tailoring, activewear, or even just casual jeans. These attributes make white sneakers a must-have for everyone. Classic vans and the Greats Royale are two very popular options. You can look for more affordable options if you're on a budget.

We expect that this trend is going to be around for a little while. However, white sneakers can get dirty very easily and you shouldn't be wearing them in rainy weather or dirty places. If you do not want to go for white, brown suede is another classic and versatile option. You could look for low-top sneakers or skate shoes for a little more casual look.

Sueded out silhouettes

Throw in some suede in any or all of the popular sneaker trends and we have our next sneaker trend for 2021. We're talking neutral, yet versatile pops of color. Try looking for a light navy blue or light olive colored pair of sneakers. These are still neutral colors but will offer more visual interest than a plain white or a brown pair of sneakers.

You could go bolder, opt for a color that you like to make it all more exciting. These shades in suede are subdued enough to stand out and be versatile. The texture of suede will make your outfits more stylish. If you do not want to exceed your budget, look for an affordable pair of sneakers or you could make use of these StockX coupons.

Back to the classics

The other shoe trends in this article might fall in and out of style as time passes, but the classics will survive. Brands like Converse, Vans, Adidas, and Nike have been offering classic silhouettes for a very long time now. A black and white pair of sneakers like the Vans Old Skool or Converse One Star is not too expensive. These are two very good options for everyday casual wear.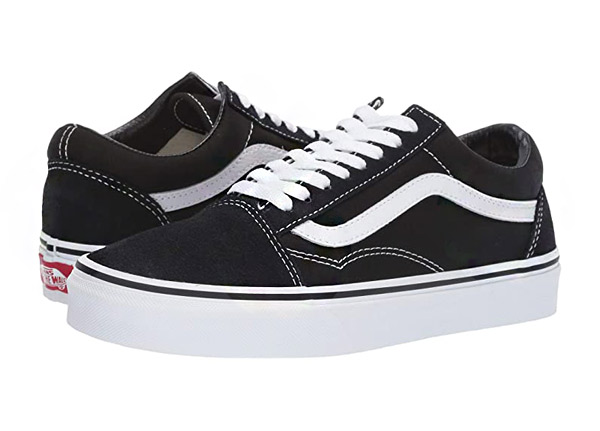 A pair of casual sneakers can be paired with light or dark blue jeans, sweatpants, and trousers. Look for a pair that will offer versatility. Keep things cool and comfortable by rocking a pair of casual lace-up sneakers or suede slip-on.


Hits: 7395 | Leave a comment