5 Easy Ways To Save At Kohl's Whenever You Shop Online Or In-Store
Kohl's, one of America's most popular department store chains, is a must-go-to and must-shop-at whenever you can, and for whatever product you have in mind. They've got everything from apparel (branded and uber-trendy at that), baby items, marked down food and drink, hardware, decor, you name it. You literally can name it, and as long as it's for your and your family's use, it'll be there.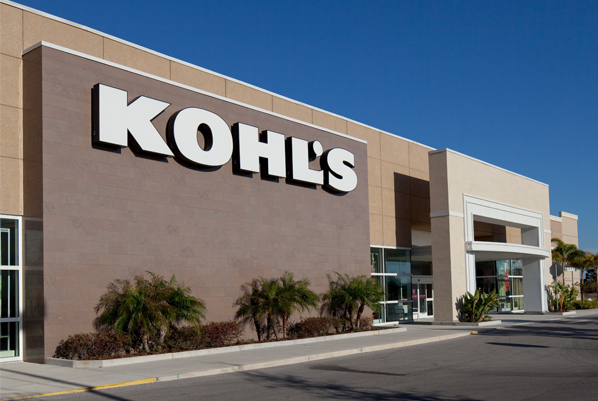 Now, how to get the most out of your Kohl's coupon and save loads when you shop? Take a look at these shopping tips and tricks.
1. Emails, Text Alerts, And Notifications
It doesn't get any better than these. Or, it will, as you read on. We want to point out the importance of signing up for Kohl's promotional emails, and similar text alerts and notifications. Kohl's is very generous in handing out coupons and discounts through email and text messages.
All you need to do is to stay sharp whenever they appear, especially if they're usable and/or available for a "limited time only"!
2. Get Kohl's App, Stat!
Another convenient means to receiving said price alerts is by downloading Kohl's app. You can receive coupons, shopping deals, and more. All there is to it is, as in number 1, for you to turn on notifications from it.
Kohl's regularly updates the app for upcoming major sales. But that's not all. Sudden flash deals and markdowns can be tracked through the same app. But remember to be quick about it.
Also, the app is how you can track your savings and have your coupons scanned on-the-dot.
3. The Yes2You Rewards Program
Sign up for Yes2You. Here's Kohl's rewards program that, unlike other retail customer plans, will have you seeing reward after reward. Per. Dollar. Spent. That's right. You get one point for every dollar you cash out when you purchase any item from Kohl's, and regardless of the mode of payment you choose.
Being an active member of the Yes2You Rewards program will have you earn more chances for garnering even more bonus points that you can collect and exchange for deals.
4. Kohl's Cash
Kohl's cashback program called "Kohl's Cash" is released on separate occasions within a year. An example of this awesome rewards scheme is that you can spend $50 dollars and get 10$ back. And this amount, you can accumulate and later use to purchase other items in any Kohl's outlet or in their online shop.
5. Gather Up Your Coupons!
Something distinct with couponing for Kohl's is that every customer can stockpile up to 4 various coupons which you can utilize for your purchases online. Again, they don't have to be coupons of the same variety!

In addition to this, do a bit of research on independent coupon platforms outside the umbrella of "Kohl's". These platforms have tie-ups with major retailers, suppliers, and department stores. Therefore, they are able to hand out discount vouchers and coupons like hotcakes. Moreover, they don't necessarily follow the timeframe that companies such as Kohl's follow when it comes to their own discount scheduling and releasing.


Hits: 5278 | Leave a comment