How to Choose the Perfect Handbag to Enhance Your Style Statement
When it comes to handbags, they are the perfect accessory to complement your outfit. The Harris Tweed tartan handbags will never go out of style, owing to their unique design and stylish look. These handbags are ideal if you want to add a touch of sophistication to your outfit without compromising on your convenience. The handbags come in various sizes and types, and fashion enthusiasts have a variety of options to choose from depending on their preferences.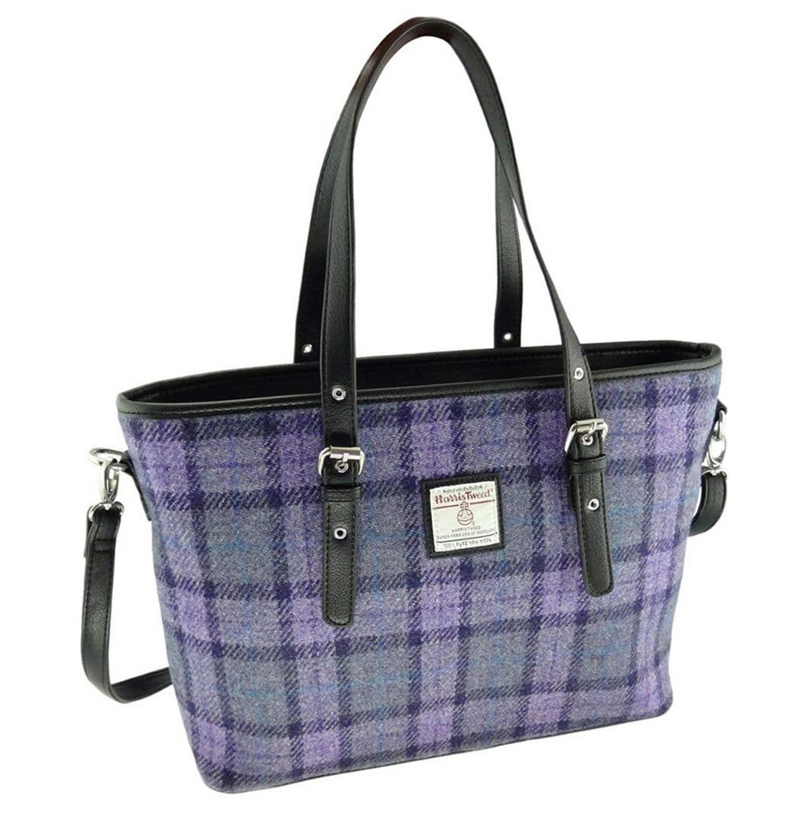 Harris Tweed Tartan handbags
The right handbag can do better than damage to your look. Adding the right handbag to your collection will not only make your collection more outstanding and your outfit seem trendy, it will also speak volumes about your style statement. The color contrast in the bags makes them suitable for a variety of outfits. 
In addition to the bags' color contrast and unique style, Harris tweed handbags are made from high-quality material that makes them very reliable and ideal for everyday use. The coloring, reliability, hard durability and its practical efficiency are what makes the bag stand out and an ideal choice for people with very diverse needs and wants. 
The ideal handbag
The iconic print of Harris tweed tartan handbags has also been used by other brands, and they have incorporated it into their designs. The chances of the Harris tweed tartan handbags suiting your fashion preferences are naturally very high. Even if you are someone who is very cautious about the environment and you want to ensure that the products you use are environment-friendly, then the Harris tweed tartan handbags are just the product you are looking for.

Made from high-quality material that symbolizes luxury, the material used for the manufacturing of these bags is highly sustainable and when it comes to pollutants, the end product is almost carbon neutral. The bags, along with other products, can be termed as 'agelessly cool' thus implying that the bags are fit for any era.

You can pair their satchel bags with a cool, modern and trendy outfit and give it a touch of elegance or you can wear their tote bags with your everyday casual look and not worry about having a bag that is not spacious enough. In addition to their satchel bags, the shoulder bags also make a very iconic fashion statement and can be paired with a variety of different outfits. 

Despite whatever outfit you are wearing, the Harris tweed tartan bags are a must have fashion accessory in your wardrobe. Regardless of the color of your outfit or the vibe you're aiming for, you are bound to find a Harris tweed handbag that aligns perfectly with your overall look and even has the potential to amplify the class it depicts. You can buy them for yourself or purchase them as a gift for someone, but one thing that we can guarantee is that you will enjoy your experience with these handbags as they're not just timeless and elegant, they are also comfortable to use and symbolize a rich heritage.


Hits: 8162 | Leave a comment